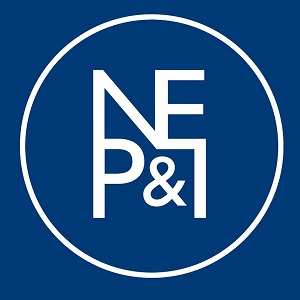 Directors of the 170 million GT, 'A' rated North P&I Club and Sunderland Marine Insurance Company (North Group), have confirmed growth in the free reserves in the year to 20 February 2015, despite experiencing a large number of high-value claims and a further pension deficit charge.
Chairman Pratap Shirke and fellow directors approved the group's 2014/15 accounts last month. 'It has been an interesting year for North P&I Club, ' he says. 'We had an unexpected number of large claims, leading to an underwriting loss of US$28.3 million, and also had a further US$23.9 million pension charge due to low bond yields. On the plus side we achieved a healthy 4.3% investment return, a US$7 million property gain and, most importantly, a US$41 million contribution from acquiring Sunderland Marine last year. The net result is our free reserves are up 8% to US$338.1 million, providing a resilient and stable base from which to continue providing the highest levels of service to our Members and policyholders.'
Joint managing director Alan Wilson says, 'For the 2014/15 policy year there were 50 P&I claims over US$1 million for North P&I Club, the highest we have experienced for five years. Together these amounted to US$140 million and accounted for 51% of the claims within our US$9 million retention level. The financial year result was an underwriting loss of US$28.3 million and a combined ratio of 109%, though our combined ratio five-year average remains positive and competitive at 96.7%. The market yields of 'AA' rated corporate bonds also fell to an to all-time low during 2014/15, which meant we had to absorb further deficits totalling US$23.9 million from our defined benefit pension schemes, which now amounts to a US$57 million pension impairment over the last two years. The pension position has however improved by US$10 million this year. Investments performed well last year, with the P&I class portfolio returning +4.29% ahead of a benchmark of +3.05%. Total investment income was US$25 million, added to which there was a US$6.9 million upwards revaluation of our UK head office.'
Joint managing director Paul Jennings says that in the face of an increasingly difficult claims environment, North P&I Club took a particularly robust approach at this year's renewal. 'We set a target increase in mutual premiums of 4.75%, and – thanks to the overwhelming support of our Members – we successfully achieved this. We also did not offer renewal terms to Members with unacceptable technical or claims performance, and did not agree renewal terms with Members with poor claims records who were not prepared to make a fair and equitable contribution. As a result, North P&I Club's owned tonnage reduced to 127 million GT and chartered tonnage to 43 million GT. However, we no longer have the adverse impact of a number of poorly performing former Members, and we remain a major force in the International Group with 11.6% of total owned tonnage.' The claims in the first quarter of the current year have been favourable in comparison to last year.
Shirke acknowledges the timely contribution to free reserves from North's acquisition of Sunderland Marine, which was completed just after the February 2014 renewal. 'We have now fully integrated Sunderland Marine's head office operations with North's and, while Sunderland Marine continues as a separate regulated company, we are beginning to reap the mutual benefits of combining the two businesses – not least in being able to pool reserves. In every sense, we are now a larger, more secure and more efficient global marine insurance provider.'
About:
North is a leading global marine insurer providing P&I, FD&D, war risks and ancillary insurance to 127 million GT of owned tonnage on a mutual basis and 43 million GT of chartered tonnage. Through its guaranteed subsidiary Sunderland Marine, North is also a leading insurer of fishing vessels, small craft and aquaculture risks. The Club is based in Newcastle upon Tyne, UK with regional offices in Greece, Hong Kong, Japan and Singapore and Sunderland Marine offices worldwide. North is a leading member of the International Group of P&I Clubs (IG), with 11.6% of the IG's owned tonnage. The 13 IG clubs provide liability cover for approximately 90% of the world's ocean-going tonnage and, as a member of the IG, North protects and promotes the interests of the international shipping industry.
"Jo"