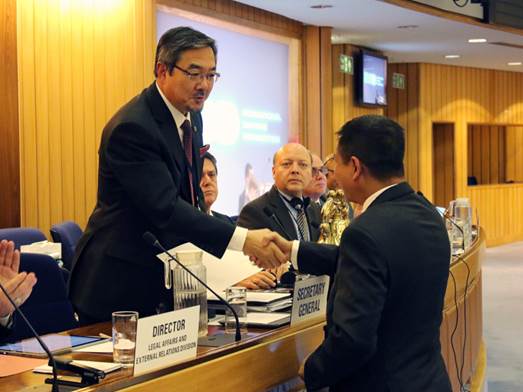 Indonesia ratifies environment treaty
24/11/2015  – Indonesia today (24 November) became the latest country to ratify a key international measure for environmental protection, the Ballast Water Management (BWM) Convention.
Aimed at preventing the spread of harmful and invasive aquatic species in ships' ballast water, the BWM Convention requires ships to have procedures in place for ballast water management. Indonesia's accession comes after capacity-building projects undertaken by IMO in collaboration with the Norwegian Development Cooperation Agency (Norad) and with the support of the Globallast project. Indonesia's Minister of Transportation, H.E. Mr. Ignasius Jonan, deposited the instrument of acceptance during the 29th session of the IMO Assembly.