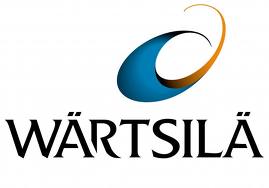 Wärtsilä Corporation, 3 June 2016 at 9.00 am EET – This year's CIMAC Congress is being held in Helsinki and Wärtsilä, a main sponsor of the event, will have a strong presence. The company will be presenting a number of papers at the technical sessions, as well as hosting technical tours to local companies featuring various aspects of interest, and of course will be exhibiting its range of products, systems and solutions at the exhibition.
The main emphasis of Wärtsilä's presentations will be on the company's technological advances in promoting fuel flexibility, efficiency, and environmental sustainability. The Wärtsilä 31 engine, which was launched a year ago, embraces all these benefits. For many years already, Wärtsilä has prioritised combustion efficiency in its development work in order to achieve low operational costs and to secure compliance with emission regulations. Recognised by Guinness World Records as being the world's most efficient 4-stroke diesel engine, the Wärtsilä 31 is designed for fuel flexibility with an engine platform consisting of three different products – a diesel engine, a gas engine, and a dual-fuel engine.
Wärtsilä's technologies will be the subject of a number of papers to be presented at the technical sessions. For example, the world's first gas tanker to be fuelled by liquefied ethane gas was launched this spring. It is powered by Wärtsilä main engines, as will another eight similar vessels currently under construction. The capability to efficiently burn ethane boil-off gas from the cargo, made possible by Wärtsilä's development work in this field, represents a technological breakthrough for the industry. Wärtsilä will also present a paper on the world's first methanol fuelled ferry. This was the result of a project to select a sulphur-free alternative fuel for compliance with environmental regulations. The fuel chosen is a liquid state methanol. Other Wärtsilä presentations include one on an LNG powered icebreaker featuring the industry's most advanced technology, and another on the use of hydrogen as fuel for Wärtsilä gas engines.
Wärtsilä experts will be on hand throughout the congress to provide further information on the company's technologies and to introduce the latest additions to the extensive Wärtsilä portfolio. Interviews with Wärtsilä executives can also be arranged upon request by contacting marit.holmlund-sund@wartsila.com orsari.luhanka@wartsila.com.
Wärtsilä in brief:
Wärtsilä is a global leader in advanced technologies and complete lifecycle solutions for the marine and energy markets. By emphasising sustainable innovation and total efficiency, Wärtsilä maximises the environmental and economic performance of the vessels and power plants of its customers.
In 2015, Wärtsilä's net sales totalled EUR 5 billion with approximately 18, 800 employees. The company has operations in over 200 locations in more than 70 countries around the world. Wärtsilä is listed on Nasdaq Helsinki.
a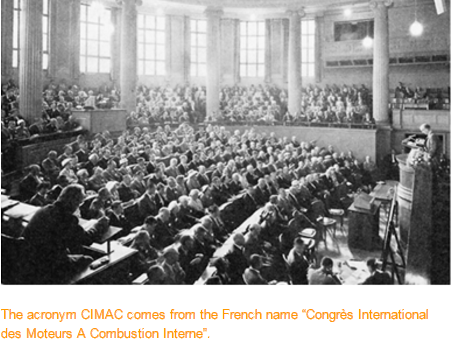 Picture credits CIMAC website