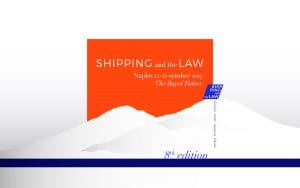 Naples, 12th and 13th October 2017
Royal Palace of Naples
Studio Legale Lauro is pleased to inform you that the 8th edition of Shipping and the Law will be held on 12th and 13th October 2017.
The conference will take place in the Court Theater of the Royal Palace of Naples and will be preceded by a Gala Dinner in the Royal Apartment on the evening of 11th October.
As always, it will feature many of the shipping industry's most important personalities, among whom include the Chairman of ICS – Esben Poulsson and President elect of ECSA – Panos Laskaridis.
Further information may be found by clicking www.shippingandthelaw.org.