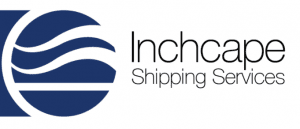 Inchcape Shipping Services (ISS) is delighted to announce that it has secured a new liner agency contract with COSCO Shipping Lines in Papua New Guinea (PNG).
ISS Regional Manager Gary Hailwood will manage the contract alongside a dedicated team based in Lae, the second largest city in PNG. Support will be provided from the ISS management team, led by PNG General Manager Chris Williams.
The appointment coincides with the launch of COSCO Shipping Lines new CSP (China / South Pacific Service), which will offer fortnightly service connections between China and the South Pacific Islands servicing both Papua New Guinea and Fiji.
With a port rotation of Nansha, Gaolan, Hong Kong, Shekou, Lae, Suva (Fiji), Lautoka (Fiji) and Nansha, the service is an expansion to the existing COSCO Shipping Lines global network.
"This is an exciting new agreement for ISS and we are grateful to COSCO Shipping Lines for giving us this opportunity," said Chris Williams, ISS General Manager, Papua New Guinea. "We are looking forward to assisting COSCO Shipping Lines expansion into the South Pacific, which will begin later this month when we welcome the first COSCO Shipping containers on the CSP."
The CSP service commenced from the KOTA HARUM 304S – ETA Nansha on 22 November 2017.