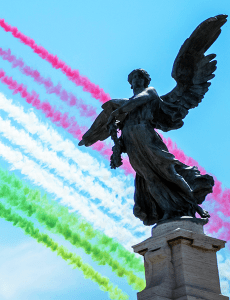 Commentary: ECB capital key dilemma on reinvestment
By David Marsh and Ben Robinson in London
The ECB faces potential charges of discrimination from Italy over maintaining its quantitative easing programme next year. Technical changes in allocating reinvestment of national central banks' maturing bond holdings in 2019 could exacerbate Italy's dispute with the European Commission over Rome's budgetary policy.
Potential squabbles centre on the quinquennial recalculation of the ECB's 'capital key', which reflect long-running differences over different countries' benefits and disadvantages from euro membership.
Read the full commentary on the website.
Report: Second edition of Africa Financial Markets Index
The Absa Africa Financial Markets Index, produced by OMFIF, provides a toolkit for countries seeking to strengthen their financial markets infrastructure. It tracks progress on financial market developments annually across a range a countries and indicators.
This year's edition extends coverage to three additional countries – Angola, Cameroon and Senegal – and pays special attention to policies to enhance market growth, including financial inclusion and investor education.
Download the report.