Commentary: Ukraine's thorny IMF relationship
By Mark Sobel in Washington
The IMF's relationship with Ukraine has always been among its most high profile and difficult interactions. The US and Europe have consistently encouraged the IMF to remain engaged in Ukraine, viewing this as a means of laying a foundation for greater market orientation, integrating Ukraine with the West and diminishing Russia's regional influence.
Though the Fund has spared no effort, the relationship cannot be viewed as a success, and the economic promise of the 2014 revolution is not yet close to fruition.
Read the full commentary on the website.
Meeting: The efficacy of macroprudential policies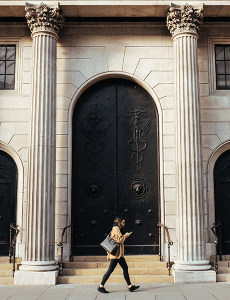 Wednesday 7 November, London, 12:15 GMT
OMFIF organises a roundtable discussion with Donald Kohn, member of the Financial Policy Committee at the Bank of England and former vice-chairman of the Federal Reserve (2006-10).
Topics of discussion will focus on macroprudential policies and their efficacy in monitoring risks and vulnerabilities in the financial system, and the implications of the structural transformation of the world economy for central banks.
Request to attend the meeting.