Commentary: Italy headed for 'vicious' debt crisis
By Desmond Lachman in Washington
Italy has succumbed to its third recession in a decade. Its government is becoming more radical in a manner that is unlikely to revive flagging investor confidence in the country. It is now openly attacking Banca d'Italia independence. Judging by its record of rolling back its predecessor's labour market reforms, Italy's government is unlikely to undertake those economic reforms that might jumpstart the moribund economy. In the run up to the European elections, it will probably become even less market-friendly to garner electoral support.
Read the full commentary on the website.
 Podcast: Hard currencies outlook (part two)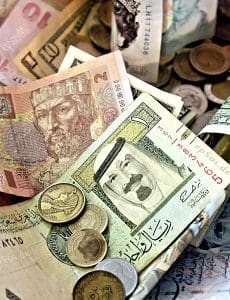 Simon Derrick, chief currency strategist at BNY Mellon, speaks with Ben Robinson, OMFIF deputy head of research. They discuss the outlook for hard currencies in 2019 and beyond, as well as market trends and political and economic factors affecting the foreign exchange market.
Listen to the recording, or search for OMFIF on your smartphone's podcast app.
In case you missed it, listen to part one.