The BDI@1,861: paint it red; Geopolitics under Ariadne's thread
The BDI (Baltic Dry Index) fell 36 points amid chaotic Geopolitical developments. Everything is at stake now all over Planet Ocean. John Faraclas' brief market and Geopolitical recap:
The Capes' BCI lost 113 points and now stands at 3,081…
The Panamaxes' BPI losses were more or less similar to yesterday's – minus 27 and now reads 1,861points…
Two points down for both the Supras and the Handies now at 1,224(BSI) and 653 (BHSI) respectively…
The Wets too in trouble; the last published BDTI (Dirties) and BCTI (Cleans) stood at 1,532 – a triple digit fall of 109 points and  972 – 59 points down respectively… What can you say on this… We are living in a shifting sand situ with high and low tide coming in at any time spoiling eveything…
The Box Trade, that is Containerships, have a long way to go and become viable for all involved and given that slow speed might prevail things don't look rosy. Containerships must have speed; that was one of the fundamentals when same where introduced… There is always a way; let's see who will find same…
The WTI as these lines are being written stands at US$ 53.12… slightly down since yesterday's closing of US$ 53.36…
In the very perplexed Geopolitical front the mess continues:
More MIGRANTS are being …produced given the Turkish atrocities in Syria…
The USA's Vice President Mike Pence and Secretary of State Mike Pompeo are now in Turkey to see what president Erdogan really really wants. His defiance to stop the invasions MUST have a hidden ace or something else is going on. Despite sanctions and all that we reiterate the view that all sales of arms MUST stop here and now including deliveries of past orders and an action to demolish the Turkish economy – a harsh measure/action for the 80 (eighty) million inhabitants of Turkey, although many still support him even under duress, BUT a necessity to avoid further deterioration of the situ in the entire region with Erdogan's aspirations which coupled with religion can become very toxic for at least 1,000 miles around Turkey's borders.
BREXIT has more twists and turns and today is yet another crucial day despite a more closer approach from both sides of the British Channel with a deal on and an exit in an orderly way on the 31st of October but which needs to be voted in the British Parliament and Europe. CAUTION…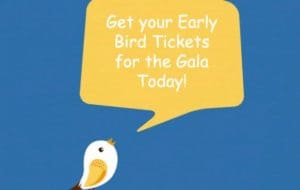 On another tone and note ink your diary for The Wings to Cure Gala on November 16 at the Aon Grand Ballroom, Navy Pier in Chicago to support the Robert H. Lurie Comprehensive Care Center at Northwestern University. That's from the Hippocratic Cancer Research Foundation. Time is running out… get your tickets now and take advantage of early bird pricing:  GET TICKETS
More news before midnight; until then remain on guard from actions emanating from Pirates, Terrorists, Criminals and Business Hooligans whatsoever wherever you are on Planet Ocean.
Uploaded: 16:05 BST
___
A deal was finally agreed on both our main issues; a ceasfire for 120 hours so the Kuridh fighters can leave the area and  let's hope the ordeal of the Kurdish people in Syria ends… We have reservations though for the entire process there… Time for president Erdogan to go!
We also had a deal with BREXIT in Brussels followed by a super dinner… I am sure you all know the menu's details. What a palaver… Let's see if this deal will go through the mother of all Parliaments, what the Scots will do and the DUP in Nortern Ireland. Whatever, Europe still awaits Great Britain to return one day back in the European Union…
Updated :  20:30 BST