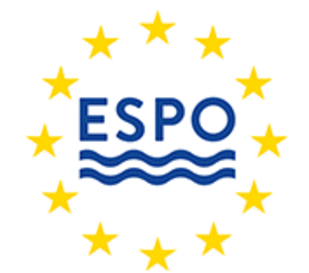 ESPO is looking for a Senior Policy Advisor in the field of environment, sustainable development, cruise and ferry
03 March 2020 – The European Sea Ports Organisation (ESPO) represents the port authorities, port associations and port administrations of the seaports of the 22 Member States of the European Union and Norway at EU political level. ESPO has also observer members in Iceland, Israel, Ukraine and UK
ESPO is the principal interface between the European sea port managing bodies and the European institutions. In addition, ESPO is a knowledge network which brings together port professionals with a view of exchanging good practices and developing pro-active bottom-up initiatives in different fields.
We are looking for a:
SENIOR POLICY ADVISOR
in the field of environment, sustainable development, cruise and ferry
The person will monitor EU policy and legislative developments in the fields of environment, sustainable development, cruise and ferry and will be coordinating the EcoPorts network, the main environmental initiative of the European port sector.
Responsibilities include intelligence gathering, preparation of ESPO policy views and lobby actions, coordination of the relevant technical committees and working groups, promotion of management tools as well as liaison activities with relevant research networks. The ideal candidate will also be responsible for coordinating ESPO's bottom up initiatives in the field of environment and cruise and ferry.
The ideal candidate should:
Combine a good background and practical experience on environmental management with an understanding of and/or outspoken interest in EU ports, shipping and/or transport sector; technical expertise and/or additional expertise on energy issues and policy will be considered as a plus;
Be eager to become passionate about ports, environmental and climate issues;
Be familiar with the functioning of the European institutions and have a good insight in EU policy making;
Be a positive person, strong networker and communicator with the ability to translate complex technical and legal issues in easy-to-understand language;
Be a motivator in encouraging ESPO members to participate in ESPO's bottom-up initiatives;
Be able to work independently, well-organised and cope with multiple tasks and deadlines;
Be flexible and happy to work in a small team;
Be ready to travel on a regular basis;
Have an outstanding command of the English language, both written and spoken; being fluent in different other EU languages is considered an asset.
 We are offering you a challenging and varied job in a stimulating, informal, flexible and European working environment together with a competitive salary and a set of additional benefits. It is a full-time post, with a contract of indeterminate duration, to start preferably on 1 June 2020.
How to apply? Send your letter of motivation, together with a detailed CV by Monday 23 March 2020 to the attention of Isabelle Ryckbost, Secretary General, ESPO, by mail to: Helene.vancompernolle@espo.be.
All applications will be treated with strict confidentiality.
More information about ESPO and EcoPorts can be found on: www.espo.be and www.ecoports.com