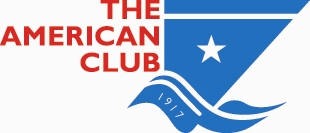 American Club circular no.23/20 – Economic Sanctions – Compliance Guidance
MAY 28, 2020
CIRCULAR NO. 23/20
TO MEMBERS OF THE ASSOCIATION
Dear Member:
ECONOMIC SANCTIONS – COMPLIANCE GUIDANCE
Economic sanctions laws and regulations have become increasingly numerous and complex, and have had a significant effect upon the maritime industry. Sanctions have had a major impact not only on shipping operations but also on financial institutions and insurance companies serving the shipping industry, including P&I clubs.
Members are urged to know how to recognize sanctions issues and consult legal counsel when their compliance program and due diligence investigations into a particular transaction or contemplated voyage raises any sanctions related concern. Then, after completing such due diligence, with respect to whether cover is available from the American Club for the transaction or voyage in question, Members should contact the Managers prior to the voyage to confirm whether the performance of the contemplated transaction or voyage may or may not prejudice their P&I cover.
Yours faithfully,
Joseph E.M. Hughes, Chairman & CEO
Shipowners Claims Bureau, Inc., Managers for
   THE AMERICAN CLUB