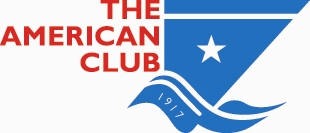 American Club Member Alert (October 15, 2020) Re- Argentina: New Regulations regarding the Gypsy Moth
ARGENTINA: NEW REGULATIONS REGARDING THE GYPSY MOTH
Members are advised that the Argentinian National Health and Agri-Food Quality Service (SENASA) has issued Resolution 764/2020. This is to enter into force on January 21, 2021, imposing specific measures related to infestations of certain breeds of the Gypsy Moth.
In summary, the regulation applies to all ocean-going vessels which, during the previous 24 months, have departed from, or been present in, areas where the Asian (AGM) and Japanese (JGM) species of Lymantria Dispar are present, as identified in the Resolution, prior to arrival at an Argentine port. Vessels in this category must:
arrive with a Certificate of Vessel Free of AGM or JGM issued by the phytosanitary authority of the last port of departure or presence as stipulated in the new regulation; and

notify SENASA, 72 hours prior to arrival to any Argentine port, whether exempted or not from the Certificate of Vessel Free of AGM or JGM.
In all cases, SENASA will assess the phytosanitary risk of the vessel which will be always subject to inspection by SENASA. Depending on the circumstances, this inspection may result in a cleaning and phytosanitary treatment order at port.
Infringements to the regulation may result in fines amounting up to AR$ 10,000,000 (US$ 133,333) and SENASA could further impose precautionary measures to avoid a sanitary risk.
Your Managers recommend that Members take note of this information and be guided accordingly. They also wish to thank the Club's correspondents, Pandi Liquidadores S.R.L. in Buenos Aires, for their assistance in providing the information contained above.