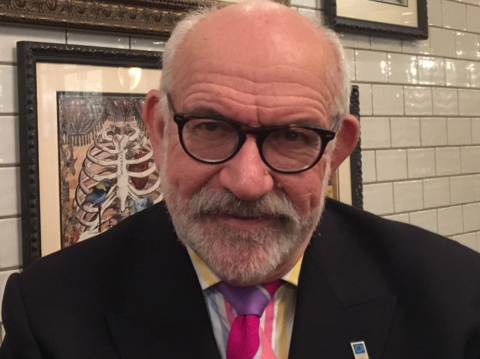 Dry bonanza, low and falling Wets with messy Geopolitics amid an explosive Covid
The BDI (Baltic Dry Index) ended up 22 points since yesterday and now stands at 1,219 surpassing the 1,200 points threshold whilst the Wets' Clean lost a dozen points sawing clearly that there is an issue. In the Geopolitical front things continue to get sour with COVID making waves… John Faraclas' Thanksgiving brief recap:
The Market in a pre-Christmas mini upturn with the Capes' BCI leading the way; with 40 plus points at 1,509 looks likely we are going to afford Christmas pudding … The BCI also managed to go over and above the 1,500 point threshold; "cheer-up"…
The Panamaxes' BPI got this luck 13 points and now reads 1,426…
Hooray hooray, the Supras' BSI is now over the physiological 1,000 points threshold. At 1,011 – plus 16 leave room for further improvement…
Celebrations for the Handies' BHSI now at 641 – up 16!!!
Bulk cargoes, particularly those for human consumption have sawn a mini rise but nothing exciting to trigger the Dry market… we are on very low levels… Wonder when the real recovery appears…
On the antipode the Wets; the last published BDTI (Dirties) and BCTI (Cleans) stood at 457 – plus six and 360 – minus 12 points respectively. Still very sceptical… and advise CAUTION!
For both Dry and Wets, the new newbuilding spree, given advances in technology and the environment will cause further mess in the markets… In an case we advise you to opt for newbuildings and try the Rotor Wind propulsion…
The WTI, thank Posidon fell US$ 1,14 and now reads US$ 47,70!!!! We need to see same below the US$ 40 mark…
Nothing moves favourably for Humanity in the Geopolitical sphere and expect sudden unpleasant developments as some might try to capitulate on the current prevailing situation. Watch-out as Turkey might be out for something big and devastating causing at the end USA's interference but at what price… You cannot trust Turks and their nearby accomplices… Grave mistakes by Trump's administration as well as by all previous foreign policy yuppies…
MIGRANTS will soon grow tenfold! Hundreds arrive in the UK from France and possibly from Belgium; its not just the Med and the Aegean… Once again we remind all these incompetent politicians and their cronies, including some from the Military that: only a Naval Blockade, with a Mandate and Rules of Engagement will give an end to this despicable mess
BREXIT will cost dearly to all… Face-to-Face talks begin again….
The EU remains in comma on almost all issues. Europe lacks real leadership…
Coronavirus advances dangerously and we all await the Vaccine but will same be as effective as they say…? Politicians and Business Hooligans must be careful as their days are numbered. They will spectacularly fail to stop the coming developments triggered by the economic disasters… Imagine of a social upturn… We gave you yesterday a glimpse for France – In France for example there might be prolonged three « steps » lockdown from the President Macron. France will need 20 (twenty) years of taxation to buffer the Covid-19 losses according to the minister of the economy and finances, Bruno Lemaire…– in the UK Covid will cost at least three years of growth to the economy…Our view is that following the 2008/9 financial collapse we will need at least two decades to balance…
Meantime, warnings by Dr. Anthony Fauci, the USA top infectious diseases expert, to weigh up the risks for today's Thanksgiving…
More news on Black Friday… CAUTION.
Fans mourn Diego Maradona, Soccer's Phenomenon
Have a nice evening and ensure you continue to remain on guard from actions emanating from Pirates, Terrorists, Criminals and any Business Hooligans whatsoever wherever you are on Planet Ocean. Once again a big THANK YOU to all who really care for all humans – Doctors, Nurses, Seafarers, Dockers, Port Authorities et al during this Coronavirus disaster!! We repeat: Do please invest in Hospitals including Equipment, Doctors, Nurses and any useful means to avoid further disasters! Become more disciplined and care for the Environment too. Lastly: Education and Training for all to be able to tackle these disasters. Let us work collectively together and NOT opt for a fistful of Dollars to restart the already collapsed global economy… which is in red US$ 280 (twohundredandseventy) trillion…