A Cool Hot work solution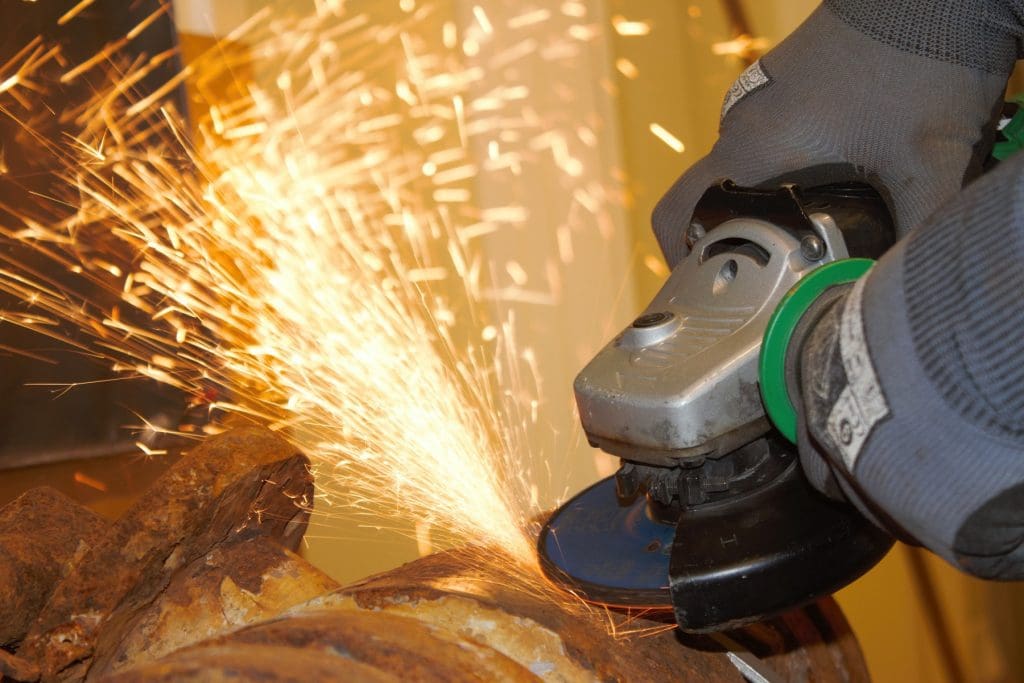 Bergen & Dubai, 8th December 2020
Unique cold work surface preparation, particularly in explosive areas, with the convenience of limited resource involvement onboard ships, was the focus of attention for 95 global members of the maritime industry who attended a webinar of the IMarEST UAE Branch.
Ship Managers are expected to carry out essential maintenance safely and keep their vessels in a seaworthy condition. As part of this maintenance, sometimes Hot Work needs to be carried out which is a high-risk activity involving sources of ignition which may cause a flammable gas mixture to explode. Hot Work traditionally includes heating or spark generating tools which are not certified for use in hazardous areas. Detailed approved procedures must be developed for Hot Work and incorporated into the Safety Management System of ships. When these procedures were not followed, there have been cases which have resulted in human injury and damage to property which have had financial repercussions crippling a previously successful ship operation. When maintenance involving hot work must be carried out for the safety and/or the immediate operation of a ship, a risk assessment must be conducted, utilizing already constrained resources onboard often disrupting other planned activities. Equipment intended for use in explosive atmospheres, obviate the risks of initiating fires and explosions.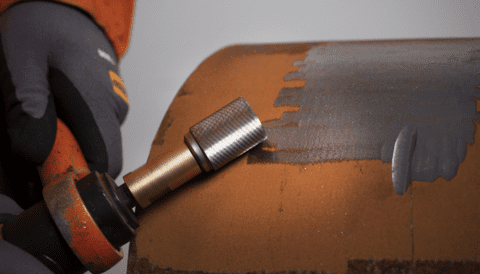 Tonny Berge, the Technical Sales Manager at Safety Tools Allmet, de-mystified the markings on ATEX certificates and shed light on the relevance of the ATEX Gas & Dust zones. He provided a reality check on workplace health and safety and enlightened attendees on the ill-effects of the White Finger disease for workers when using vibration tools for extended periods. Considering this fact, it is justified and in fact deemed necessary to utilize safe tools that obviate health risks and environmental damage through dust release.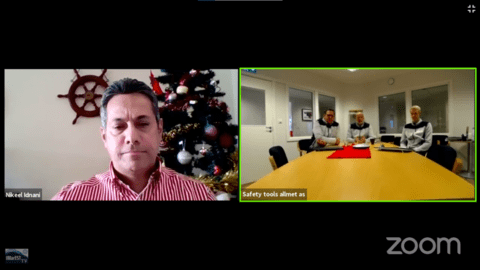 Kjetil Olsen, the Global Business and Marketing Director, leveraged on a video from Safety Tools Allmet premises in Bergen (Norway), to exemplify his 'take' on class certified – ATEX equipment that enables Safe & Risk free – Grinding, Cutting and Surface Preparations. He eloquently translated his presentation rhetoric into a sobering sense of realism where participants were able to appreciate the better alternative to performing Hot Work onboard i.e. COLD Cutting & Grinding with No Sparks – No Hot work and No Risk.
Leroy Dias, Managing Director of SteelCorr Dubai, the exclusive Middle East agent for Safety Tools Allmet AS, underlined the importance of surface cleanliness and a suitable surface profile for a sound paint application. He brought to light the fact that conventional surface preparation tools can increase the steel temperature to over 250 deg C which 'fries' the paint system in the vicinity since the maximum temperature tolerance of most paints is 150 deg C. To prevent damage to local paint, there was consensus on the need to utilize appropriate preparation tools.

Nikeel Idnani, Honorary Secretary of the Institute of Marine Engineering, Science and Technology UAE branch, who moderated the engaging discussion, gratefully remarked, "Safety is upheld as being sacrosanct for the sustainability of the maritime industry and appropriate equipment plays a critical role in maintaining that status quo. Safety Tools Allmet, while understanding you are running a business, you are nonetheless doing the shipping world a considerable service by providing pragmatic working solutions safeguarding life, property and the marine environment".
About the Institute of Marine Engineering, Science & Technology (IMarEST)
The IMarEST which is headquartered in London, is an international professional body and learned society for marine engineers, scientists and technologists. With its global appeal, consultative status at IMO, collaborative undertakings with governments worldwide and international standing, IMarEST is, inter alia, the preferred partner for sharing knowledge and dissemination of information to a broad spectrum of marine professionals at local and international levels. More details can be accessed via www.imarest.org