The Bulletin: The threats to central bank independence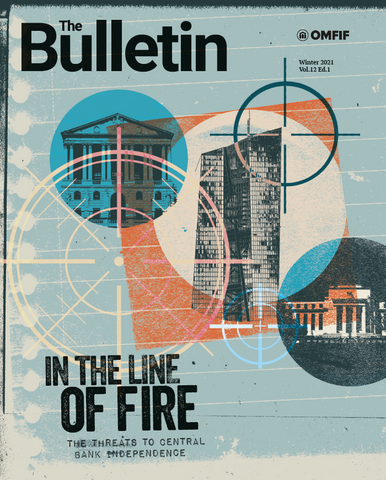 Winter 2021 Vol.12 Ed.1 The threats to central bank independence
Donald Trump's ascension to the White House upended US politics, and the Republican party in particular.
This year's presidential contest offers voters a choice between the unorthodox and pugnacious incumbent, and former Vice-President Joe Biden, who has promised a return to 'normal' politics if elected.
The electoral outcome may depend on the measures that states take to ensure people are able to vote. Kat Usita dives into data from past contests to identify voting hurdles, and how to overcome them.
Regardless of the result, writes Pierre Ortlieb, the Federal Reserve is likely to remain a pillar of stability, while continuously rethinking and reinterpreting its mission. The central bank's strategic review comes as the US faces a downgrade from its AAA credit rating. Charles Seville, senior director and co-head of Americas ratings at Fitch, explains why. Our US Chairman, Mark Sobel, draws on his extensive experience in the US Treasury to take stock of how the relationship between Beijing and Washington has evolved over the past 20 years, and what this tells us about where it might go next.
Other contributions in this edition touch upon the future of the dollar and how the election could affect interest rates.