Anna Kaparaki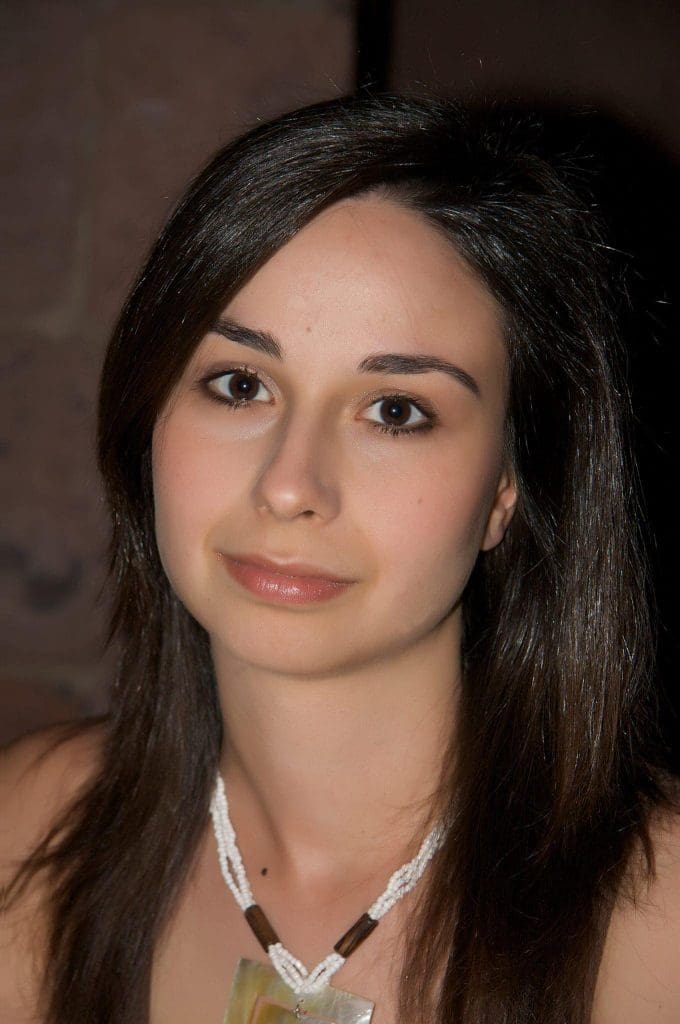 Anna is a dual-qualified Solicitor specialising in marine and shipping law matters with particular focus on shipboard and offshore casualty claims, Hull and Machinery (H&M) marine insurance claims, charterparty disputes and fleet purchase transactions.
She is a member of the Law Society of Scotland and a Notary Public in Scotland. She was called to the Athens Bar Association in 2005 and she was admitted to practice law before all Greek Courts of the First Instance, all Courts of Appeal and the Supreme Court in any procedure. She works as a Solicitor at Mackinnons Solicitors LLP, which is a shipping law firm in the UK renowned for its clientele in the maritime industry. Anna is also working as a Lecturer in Maritime Law at Liverpool John Moores University.
Prior to her current roles, she has been working as an associate lawyer for over 10 years in an international law firm based in Athens. She was involved in various maritime law matters, such as in negotiations for the terms and conditions of charterparties, she handled cases related to the sale, transfer and deletion of vessels and she was involved in various casualty claims as well as in litigation related to damages due to sea pollution.
She had been a member of the Board of Directors of AKKED Prometheus- a Mediation Training Centre based in Athens. She graduated with Distinction from Liverpool John Moores University, after completing a Master of Science in Maritime Operations Management. Her master thesis was related to the assessment of the legal challenges associated with the use of electronic bills of lading in the carriage of goods by sea.
Her academic research mainly focuses on the legal challenges of the digitalisation in the shipping industry. 3 years after her graduation she has been offered a permanent role as a Lecturer in Maritime Law with LJMU. She was also awarded an LL.M. in Private International Law from the Athens National and Kapodistrian University. She is an active member of various maritime organisations, such as Liverpool & North West Propeller Club and WISTA (Women's International Shipping & Trading Association) UK & International. She participates actively in various international social maritime events.
+ + +
Steven Jones, Maritime Services and Ports Specialist at UK Department for International Trade as well as former President of Liverpool & North West Propeller Club reports for Anna to www.allaboutshipping.co.uk
'Anna's support of our maritime network in Liverpool has been incredibly important, and she has helped us develop hugely significant links and bonds with LJMU, and with students across the region. Her enthusiasm and efforts to ensure this engagement is pivotal to our future development, and we massively appreciate Ms Kaparaki's involvement'.
+ + +
Anna tells allaboutshipping:
"I first came in the UK from Greece in 2016 in order to pursue a career in the shipping industry. 5 years later the developments in my professional career are beyond any of my expectations. I can barely remember a day in the last 5 years that I did not have to study and/or work hard in order to fulfil my dreams. Between 2018 to 2020 I had to travel due to my professional commitments at least 6 hours on a weekly basis to Northern Scotland. I can still remember the beauty of the wild North Sea. Its spectacular view was inspiring me to study and work all my way back home for my qualification as a Scottish Solicitor. There have been days that I had to fly from the Court of Session in Scotland to Liverpool John Moores University in England in order to deliver my lectures. Sometimes immediately after work I had to join demanding social maritime events in London not just for neworking but to meet and learn the Shipping Industry, its people and places and report for www.allaboutshipping.co.uk I had lived a professional life that many would envy and within 3 years since I came to the UK, I managed to become a dual qualified Solicitor, a Notary Public and a Lecturer in Maritime Law. Reflecting on the developments in my career, I have to thank my husband Dimitri, my family, my friends and my colleagues at Mackinnons Solicitors LLP and LJMU, who have never stopped believing in me and supported all my efforts. I guess I am in the best of industries; What a nice journey to remember!
+ + +
This is www.allaboutshipping.co.uk second presentation of the women who made it in the Top 100 Women in Shipping for 2020; we look forward receiving each one's story in 400 to 700 words.
N.B. Anna Kaparaki was in place 96th in 2020 with Ida Stier and 100th in 2019.