London International Shipping Week 2021 | Latest news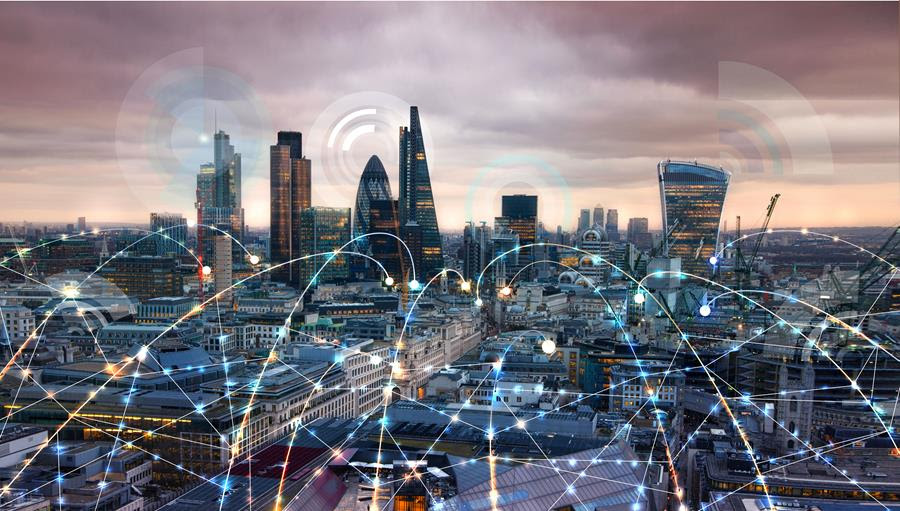 SCOTLAND'S JTC CALLS FOR "NATIONAL MISSION" TO NET ZERO
Scotland's transition to net-zero emissions by 2045 must be a "national mission with social justice at its heart" according to the Just Transition Commission (JTC), the independent commission set up to advise the Scottish Government on how to manage the move fairly.
In its final report, the JTC acknowledges that creating a net-zero economy means a fundamental transformation of the nation's economy. This offers great opportunities, but it must be implemented fairly. The Commission makes 24 recommendations aligned to four key messages to ensure the transition is made "by the people of Scotland, not done to the people of Scotland":
Pursue an orderly, managed transition to net-zero that creates benefits and opportunities for people across Scotland.
Equip people with the skills and education they need to benefit from the transition to net-zero.
Empower and invigorate communities and strengthen local economies.
Share the benefits of climate action.
Among its recommendations the JTC calls for action that can improve wellbeing and improve the lives of the most vulnerable in our society, at the same time as addressing climate change. It calls for ministers to develop clear just transition road maps and to boost local democracy. It is also calling for a more flexible skills and education system to meet the needs of a net-zero society, including a "skills guarantee" for workers in sectors like oil and gas.
We congratulate the Just Transition Commission on its commitment to generating an inclusive transition to clean energy for Scotland and its people. We look forward to observing the nation's progress and discussing developments at LISW21 in September.READ THE FULL ANNOUNCEMENT HERE
BOB SANGUINETTI TO STEP DOWN FROM UK CHAMBER OF SHIPPING
The UK Chamber of Shipping has announced that Bob Sanguinetti has decided to step down as Chief Executive, to embark on a new role as Chief Executive of the Aberdeen Harbour Board, taking up his new role later this year. The recruitment process for a replacement will begin shortly.
Speaking of the move, Bob Sanguinetti said: "During my time with the UK Chamber of Shipping, I have enjoyed working with the best people across our great industry and it has been a huge honour leading such a terrific organisation.
"The important business at the Chamber continues and, for the next few months my focus is on supporting our members as we continue the recovery from Covid-19 and seek out the opportunities of a cleaner, greener shipping industry.
"I cannot thank my team at the Chamber enough for their dedication, hard work and support. I know the Chamber will go on to achieve great things in the years ahead.
"I am excited to be taking up the role of Chief Executive at the Aberdeen Harbour Board later this year but I am not going anywhere straightway and will be at the Chamber until the late summer to ensure a seamless handover to the candidate who is fortunate enough to be appointed."
Through his work with the UK Chamber of Shipping, Bob has been a key partner for us in the organisation and running of London International Shipping Week. We are tremendously grateful for his support over the years and wish him every success in his new role.READ THE FULL ANNOUNCEMENT HERE
LISW21 SPONSOR SPOTLIGHT
We are delighted to have Lloyd's Register and DNV as a Platinum Sponsor for LISW21.LISW SPONSORS
LISW21 EVENT SPOTLIGHT
​
 London Stock Exchange Market Open Ceremony
September 13 @ 7:40 am – 9:30 am
Learn more 
​
​
 Quadrant Chambers Legal Breakfast Forum
September 13 @ 8:00 am – 10:00 am
Learn more 
​
​
 International Shipowning & Shipmanagement Summit
September 13 @ 9:00 am – 1:30 pm
Learn more 
​
​
 4 Pump Court Lunchtime Panel Session
September 13 @ 11:00 am – 12:30 pm
Learn more 
​
READ ALL ABOUT IT
Do you have a news announcement relevant to LISW which you'd like to share? If you're a sponsor or supporting organisation of LISW21, we're very happy to publish your news release on the London International Shipping Week news pages. Our partners are important to us, and we relish the opportunity to support you in your business endeavours.
You can upload your announcement for consideration at the following link: https://londoninternationalshippingweek.com/SEE OUR LATEST NEWS
Want to propel your company to the forefront of the world's shipping industry?
Make the most of the enormous opportunities offered by LISW21 by becoming an official sponsor or supporting organisation in order to organise an official event during the week.
SPONSORSHIP OPPORTUNITIESBECOME A SUPPORTING ORGANISATION
www.londoninternationalshippingweek.com