Weekly Brief: The Superpower of Humans Plus AI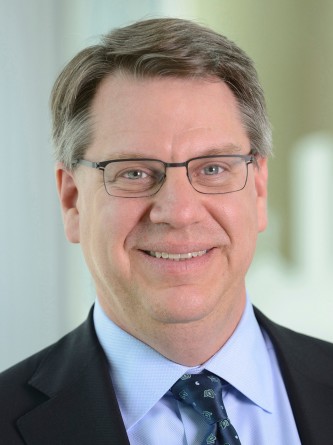 At BCG, we've been writing for the past couple of years about the opportunity ahead to build "bionic companies": organizations that combine what technology does best and what people do best, for outcomes far above what either can achieve alone. Our team of data scientists at BCG GAMMA has been working at the frontier of AI, and some of their most exciting recent projects have put the theory of the bionic company into clear practice, with impressive and sometimes unexpected results.
These projects don't just involve an AI-powered tool, like retail personalization or a pricing widget, which can deliver impressive but narrow commercial results. Instead, they enable skilled operators of huge complex systems to maximize the capabilities of those systems, whether in mining, manufacturing, electricity, or airline ground operations.
These are situations in which a small number of people have to make important decisions, reacting quickly to shifting circumstances. The choices they make can substantially affect overall system performance with significant financial consequences.
I want to share with you one example, which really brings this to life. In our work with a diversified metals miner, BCG GAMMA delivered an AI suite that is now directly integrated into the company's core asset operations, allowing it to ingest much more information than previously possible across a wide range of input and output variables. Operators can respond to the information in real time and deliver previously unattained performance levels.
The recommendations from AI are embedded in the system's center of operations and are based on empirical modeling and rules—the operators' actual experiences. And the operators remain in charge, choosing whether or not to accept what the AI is telling them. After working with the AI for more than a year, the operators are now also using it to test new hypotheses and expand the boundaries of the plant's capability. At the same time, the AI learns from the operators as they put new approaches into motion—each dependent on the other to reach new levels of performance.
In this industry, finding 2% to 3% production improvement would be considered a success for projects of this nature—especially those not leveraging AI. With the AI suite now in place, the company is realizing an unprecedented 15% uplift in output, and the team is emboldened to pursue even more.
We're seeing this kind of success across industries—instances of fully integrated AI that depend on a back-and-forth relationship with experienced operators in order to reach full potential. Instead of AI taking over jobs, it can empower even the most highly skilled people in their roles. In complex environments, unlocking the combined power of human and artificial intelligence is the key to building a truly bionic company.
Please see below to read more on related topics.
Rich Lesser
Chief Executive Officer