American Club Member alert (April 20, 2021) – re – People's Republic of China (PRC) concentrated inspection campaign (CIC) on propulsion and auxiliary machinery systems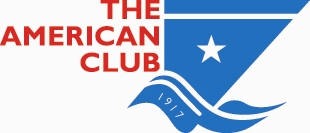 APRIL 20, 2021
PEOPLE'S REPUBLIC OF CHINA (PRC) CONCENTRATED INSPECTION CAMPAIGN (CIC) ON PROPULSION AND AUXILIARY MACHINERY SYSTEMS
As a result of recent collision incidents in the Deep Water Fairway of Changjiang (CJK), the Shanghai Maritime Safety Administration (MSA) is urging the owners of vessels transiting the fairway to ensure that their main engine and auxiliary engine systems, steering gear and manoeuvring systems have been thoroughly tested prior to transiting the CJK.

In addition, the MSA is conducting a CIC directed at propulsion and auxiliary machinery systems until June 15, 2021 for both PRC and foreign flagged vessels. The details of the CIC are set forth in the linked, Shanghai MSA's Concentrated Inspection Campaign (CIC) on Propulsion and Auxiliary Machinery. A Mandarin translation of this document can be found by clicking here.

Your Managers recommend that Members take note of this information and be guided accordingly. They also wish to thank the Club's correspondents, Huatai Insurance Agency & Consulting Services, Ltd., for their assistance in providing the information contained above.