Capes boost the BDI now at 3,157; Wets fall again. Dangerous Geopolitics amid Covid's chaos in India…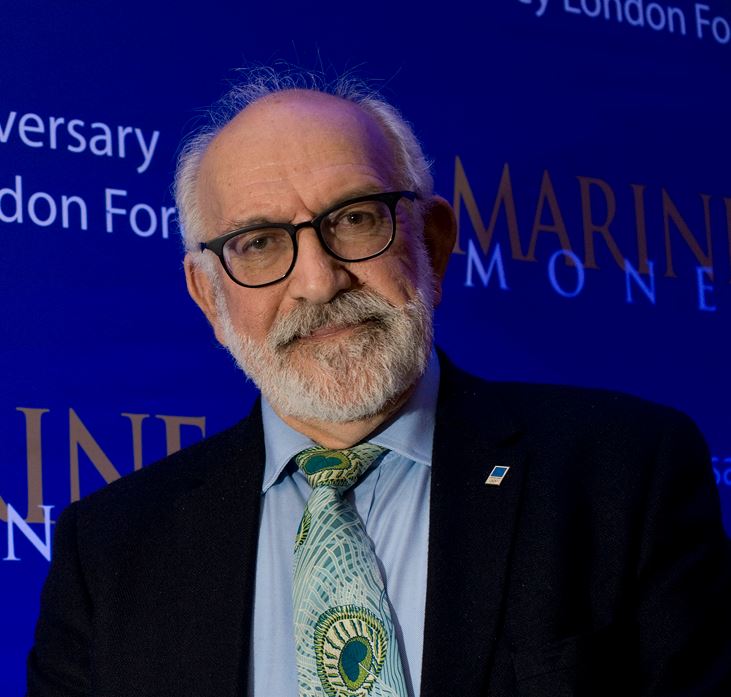 The BDI (Baltic Dry Index) continue to surge; Wets uncertainty more than evident. Watch out the stand offs in the Black Sea as well as around Taiwan. India's Covid human catastrophe will affect us all quite a lot. John Faraclas' brief daily recap.
Another good start of yet another promising Dry week with the BDI gaining 104 points since last Friday the 30th of April surpassing the 3,100 points threshold and making a best for nearly ten years; …virtual smiles down the Square Mile and Akti Miaouli…
The Capes' BCI with 284 points plus surpassed the 4,900 to 5,100 points thresholds and now reads 5,180… Plain sailing… Great times and hope for better days though many understand that this is a stocking euphoria… Time will tell.
Plain sailing for the Panamaxes' too; the BPI was up 52 points surpassing the 2,700 points threshold and now reads 2,724…
Minor hiccups for the Supras' BSI – minus 14 points and same now reads 2,130…
Good news for the Handies' BHSI – up 11 points at 1,156.
So all in all a flourishing Dry Market!
The Wets still with losses although minor, but still losses; the last published BDTI (Dirties) and BCTI (Cleans) stood at 602 – minus four and 462 – minus seven points respectively. A very odd situation… Any ideas?
The WTI on the wrong path… At US$ 65.59 – up US$2,01 since 30 April sends shocking waves all over Planet Ocean's 7.7 billion people affecting their well-being. Ultra CAUTION should be observed.
The Geopolitical tensions maintain the Global uncertainty. All five major powers are at loggerheads…
Tensions in the Black Sea over Ukraine and NATO with Turkey playing a dubious role…
Tensions in the South China Sea and all around Taiwan… You never ever know how their response and attitude… 22 years ago – 7th of May 1999 during NATO's Operation Allied Force in former Jugoslavia their embassy was bombed killing three Chinese journalists and outraging the Chinese public… Taiwan though is not Yugoslavia, like Crimea and Eastern Ukraine is not Yugoslavia and you never ever know on both cases what the Chinese and Russian reaction will be… CAUTION… Brits and French might have issues over fishing rights in the Channel Islands… Watch this space…
Migrants continue to create more issues in the Aegean and Central and East Med… some perished too… An incapacitated western society simply watches the events…
Troubles in the Balkans might ignite another mess…
Turkey continues its erratic policy over Greece and Cyprus…
Mind the Recession all over particularly in Europe were we are faced with a double one!!!!
More geopolitical news tomorrow…
On the Coronavirus front: India will rock the boat… Expect mess, unless a swift move from major powers contain the mess before same spread with incalculable repercurssions to humanity…
Still mess around as politicians cannot produce a pragmatic remedy…
Remind you on all the above the powerful 5W's: what, who, where, when and why… Think why we bring this up and comment…
Expect developments…
A third vaccine dose is on the cards as a booster, probably this Autumn… Be prepared…
Have ave a nice evening and continue to remain on guard from actions emanating from Pirates, Terrorists, Criminals and any Business Hooligans whatsoever wherever you are on Planet Ocean. Once again a big THANK YOU to all who really care for all humans – Doctors, Nurses, Seafarers, Dockers, Port Authorities et al during this Coronavirus disaster!! We repeat: Do please invest in Hospitals including Equipment, Doctors, Nurses and any useful means to avoid further disasters! Become more disciplined and care for the Environment too. Lastly: Education and Training for all to be able to tackle these disasters. Let us work collectively together and NOT opt for a fistful of Dollars to restart the already collapsed global economy… which is in red over US$ 300 (three hundred) trillion…