Capes: for better f(or) worse, for richer, f(or) poorer, in sickness or in health… amid Geopolitical chaos "interwoven" with Coronavirus' anathema…*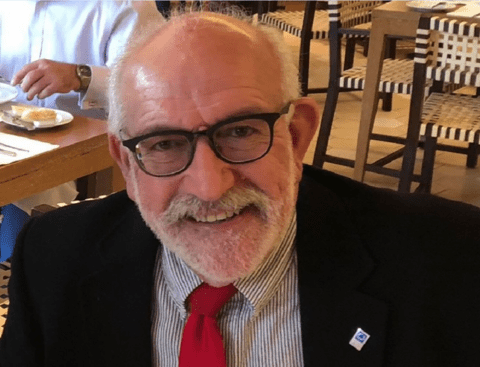 The BDI (Baltic Dry Index) lost 29 points since yesterday and now stands at 3,183 points. Same was up 130 since last Friday the 30th of April 2021 when it stood at 3,053; also surpassing the 3,100 and 3,200 points during the week was a very positive development. The Geopolitical mess coupled with Coronavirus creates tsunamis. John Faraclas daily and weekly recaps:
The Capes was the driving force but also its own …enemy given its fall with the BCI at 5,006 – down 161 since yesterday (5,167) but up 110 since the 30th of April when it stood at 4,896 points.
The Panamaxes' BPI was up 46 points and now reads 2,955 – an iota away from the 3,000 points threshold. On a weekly basis the BPI was up 283 points since the 30th of April when it stood at 2,672 points surpassing the 2,700, 2,800 and 2,900 thresholds.
Dynamism for the Supras' BSI now reading 2,196 – up 36 points. The weekly gains were 52 points – up from 2,144 (30/04)…
A dozen points plus for the Handies' BHSI now at 1,189 points. The weekly difference was 44 points – up from 1,145 (30/04).
All in all a more than a good Dry Market but the last two days, uncertainty ended the upwards rally driven mainly by the Capes and supported by all other indices/sizes; its fall must also be an issue attributed with Chinese stock-pilling… Once again we remind you that one size, whether on an upwards or downwards mode, cannot constitute a market.
The Wets still stranded. The last published BDTI (Dirties) and BCTI (Cleans) stood at 607 – plus three points and 472 – no change respectively. On a weekly basis the Dirties were up one point from 606 and the Cleans up three from 469 points respectively. C A U T I O N.
The WTI was down a dollar since yesterday at US$ 64.71. On a weekly basis the WTI was up US$ 1.23 – from US$ 663.58 (30/04). C A U T I O N as only US$ 39.99 is the maximum affordable level b the 7.7 billion people on Planet Ocean.
On the messy Geopolitics now:
MIGRANTS – the top Geopolitical issue for which many ostracise. A very shameful attitude by politicians and their cronies. Once again we reiterate the view that ONLY a Naval Blockade with a Mandate and Rules of Engagement can save the day. So, let us blockade the entire Mediterranean Sea – Morocco, Algeria, Tunisia and Libya from where mostly MIGRANTS set "sail" with the traffickers for mainly Italy (Lampedusa being the hot spot), and Egypt. To the north East: the entire Anatolian Coast of Turkey from where thousands cross over to the Aegean Greek Islands… The issues are multiple and despicable, the most important one is the loss of human life and now that the weather gets better expect hell and many will lose their lives, women and children amongst them. Action please, here and now as any excuse, any cheap excuse proves the inhumane character and attitude of all politicians. The second most important comes from the entire Turkish political establishment using MIGRANTS as a blackmail against Europe… Enough…
The situation in the Faulty Line from Gib to Afghanistan and from the Caucuses down to the Horn of Africa gets worse. For a start Southern Europe's nations Spain, Italy and Greece continue to be in financial jeopardy – France's finances are not ideal either… The Debts are beyond imagination. In Italy super Mario is trying his utmost best to save Italy and the Eurozone as, a hiccup there, might have a domino effect… CAUTION! Mario Draghi will do whatever it takes but remember there are always two in a tango… This is a big issue and the EU must convene and take pragmatic measures without "executing" so to speak its citizens as it happened in the case of Greece, Cyprus, Portugal, Spain to name but a few victims … Turkey continues to create mess in the entire region and uses religion and terrorism to achieves its goals. CAUTION as a war all over Turkey's will spill over and engulf everybody… President Erdogan wish is to create not just a Blue Motherland but a Hegemonic New Ottoman Caliphate…We must all stop him forthwith at any cost… Who can trust an unreliable NATO "ally"? Who can trust and allow Erdogan become a member of the EU whilst occupies a European Nation, Cyprus eh! His provocative violations against Greece and Cyprus are "monumental"… He is trying to destabilize the Balkans as well as the entire Middle East not to mention Central / East Med and eyes dominance in the Black Sea… He MUST go! The Turkish people will also be relieved. End of the story… It was good to hear USA's president Joe Biden's declaration that a genocide took place against the Armenia people by the Ottoman Turks… Hope this sets the record straight and more nations follow suite…
The Balkans, the tinder box of Europe, is another hot spot within the Faulty Line. Some voice even change of frontiers for Greater Serbia, Great Croatia and Great Albania… CAUTION… The EU and NATO can nicely defuse the situation
The Middle East is once again on fire… All ready to attack Israel harder but Israel won't stay put and will retaliate in its usual way. Equally CAUTION with Israeli Shelters in East Jerusalem's Sheikh Jarrah district.
Cyprus' Nicosia remains divided but NOT Berlin… It is about time Germany, Turkey's most trusted ally gives an end to this despicable situation… Nemesis is ante portas… They all know and understand this in the German lead EU in Brussels but no one tries to make really Peace… Only when Armageddon squeezes Berlin, you dead well know what I mean, German leaders will wake up although I guess same will be too late…
In the Syrian front things aren't rosy and expect multiple developments… A collage so to speak with ten nations being involved…
Putin's Russia despite what is being said keeps a strong grip in Ukraine, not just in Eastern Ukraine, and will never let go Crimea. Everything depends how US president Biden and his Secretary of State and supremo diplomat Anthony Blinken manoeuvres… The G7 here in Britain will saw his skills in this foreign ministers summit…
Europe remains in a messy state… CAUTION…
BREXIT continues to send strong messages on a multiple of issues, not just on Northern Ireland and the recent Anglo-French stand-off on Fisheries in the Channel Islands must be taken seriously… Remember the issues with Iceland and the Cod Wars… Seems that Boris Johnson will come stronger from the local elections although all eyes are up in Scotland… Scotland is not England to go alone – if we want to make comparisons and future projections. The United Kingdom MUST stay together for the benefit of all. The wrong candidate as in the previous local elections for London's Mayor, will make it easier for Sadiq Khan to win. Good green performance but bad results on law and order, crime in particular.. Let's hope he tackles this issue before it is too late…
Russia will try and push hard on many issues and diplomats in the West MUST get their act together. Cyberwarfare and Espionage shakes Europe and beyond. Excesses one day can be damaging for Mr. Putin…, even if he gets support from China's leadership, but again Russia and China are not good bed-fellows… Energy is a tool Russians know well to play, but at the end things will change and the West will prevail… After all, Alternative Sources of Energy is the Wests weaponry… Watch this space…
The other side of the Atlantic, U S A's president and his Administration does his best for the American People as well as for Global issues; there is a long way to go through but hopefully Joe Biden, a known fighter can make it happen.
Central and South Latin America remains yet another enigma as the figures don't much up and a financial catastrophe is more than possible. Add the instability – Venezuela, Colombia, Brazil, Argentina and see what you get. All the other countries from Mexico down to Chile have are faced with credit crunch… Again, CAUTION…
Africa, the most mysterious of all continents remains in limbo given poverty and the proxy wars there by the superpowers with China trying to call the shots… Expect worsening of the situation; add Covid-19 and see what you get. Somaliland: another issue in the Horn of Africa… CAUTION!
Equally the Subcontinent with India at the forefront of events, given the incalculable mess COVID-19 is causing, will destabilise the region –  issues with Pakistan and China over Kashmir and dominance in the India Ocean and Trade will test Mondi and his successors…
China, as said in previous reporting, flexes its muscles although in my humble view these are early days… South China Sea and the Thorny issue of  Taiwan  will bring the wrath from the White House and its allies…
Japan is closely watching as it has more than vested interests in the region…
Australia seems quiet and looks likely the Aussies know how to handle China
The Environment MUST be timely tackled. No excuses as we have to meet 2030 and 2050 target years and a lot of work must be done… Shipping must make strides to meet these deadlines…. The ASE (Alternative Sources of Energy) hold the key of developments. For a start go on a newbuilding spree and built ECO ships – I would use Wind Power! …AND I know how to convince you how to join the club… Lastly lets ensure and make it a law that ecocide is a crime!!!!
COVID spreads dramatically and the Indian case already devastates India and will rock the region and Planet Ocean… we MUST all rush and save India, save Planet Ocean… Covid-19, the Coronavirus Anathema as we call it, causes devastation on the jobs front and our worry is those above fifty years old – thousands of jobs will be lost with detrimental repercurssions in our society… Another issue is working from home, proved safer particularly for mothers.
Moreover, let the patents issue aside and produce Vaccines and proceed with medicines too so we can at least contain a bit this catastrophe… Stop politicising Health…
Expect change of many regimes to Centre-Left…
Expect a difficult "Indian summer"… Be ready for a third and fourth COVID wave… Mondi failed to get the message and now this second wave smashed all of India's defenses… Did I hear you say Oxygen… So lets hear the "experts": What's next in India… The numbers released of deaths and cases are the one tenth of what it really happens. Saving India we save Planet Ocean!
Mind also the fraudsters as they take advantage of Covid and cause billions of USDollars mess…
Finally, await to see what will happen with the Tourist Season in the Northern Hemisphere… A very difficult Summer lies ahead. Maritime Tourism in question or we're off for a Cruise… Mind Travel in general…
What's society's view on Cryptocurrencies? They have arrived and ensure you are ready for yet another fine mess…
Enjoy the Delphi Economic Forum this coming week!
Have a nice evening and weekend but continue to remain on guard from actions emanating from Pirates, Terrorists, Criminals and any Business Hooligans whatsoever wherever you are on Planet Ocean. Once again a big THANK YOU to all who really care for all humans – Doctors, Nurses, Seafarers, Dockers, Port Authorities et al during this Coronavirus disaster!! We repeat: Do please invest in Hospitals including Equipment, Doctors, Nurses and any useful means to avoid further disasters! Become more disciplined and care for the Environment too. Lastly: Education and Training for all to be able to tackle these disasters. Let us work collectively together and NOT opt for a fistful of Dollars to restart the already collapsed global economy… which is in red over US$ 300 (three hundred) trillion…
*I guess this is one of the best ever titles under the circumstances one can give for the Markets, Geopolitics and Coronavirus…
__
Uploaded 07 May 2021 at 11:34 bst
Updated 07 May 2021 at 11:55 bst