Poseidonion Grand Hotel welcomes you back on May 20th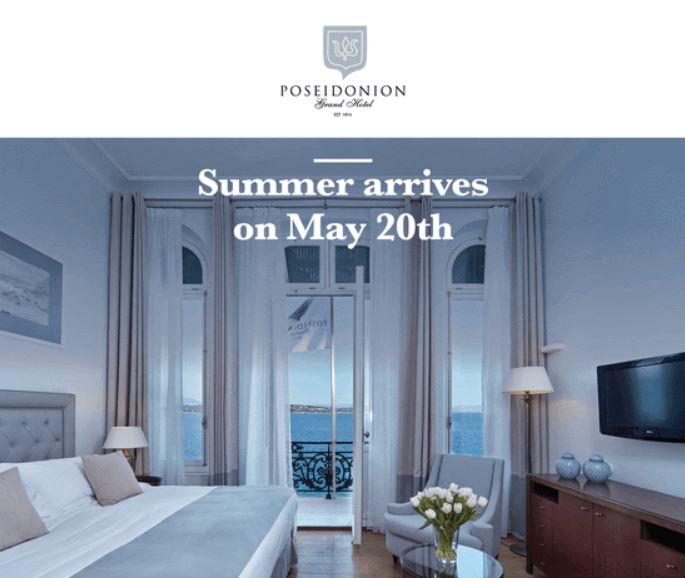 Continuing a legacy of more than 100 years of providing unique moments for its guests, the Poseidonion Grand Hotel is ready to welcome its friends back on May 20th into yet another idyllic summer on the Island of Aromas.

With the safety of guests and associates, as well as the local community of Spetses, as the ultimate priority, Poseidonion Grand Hotel is completely in line with the current global circumstances, committed to following the guidelines issued by governmental and health bodies, and going above and beyond to offer an unforgettable and carefree stay.

To celebrate the start of summer, Poseidonion Grand Hotel has launched a welcoming Opening Offer for our guests.

Valid from May 20th to June 20th* the offer includes:

Pay for 3 | Stay for 4: Complimentary extra night's stay
Complimentary room upgrade (subject to availability)
Welcome drink upon arrival
Complimentary 20 minute massage in Idolo Spa
Early check-in and late check-out (subject to availability)

* excluding the Holy Spirit Weekend, 19-21 June

Take advantage of these exclusive benefits and invigorate your stay with our signature brand of high-end hospitality.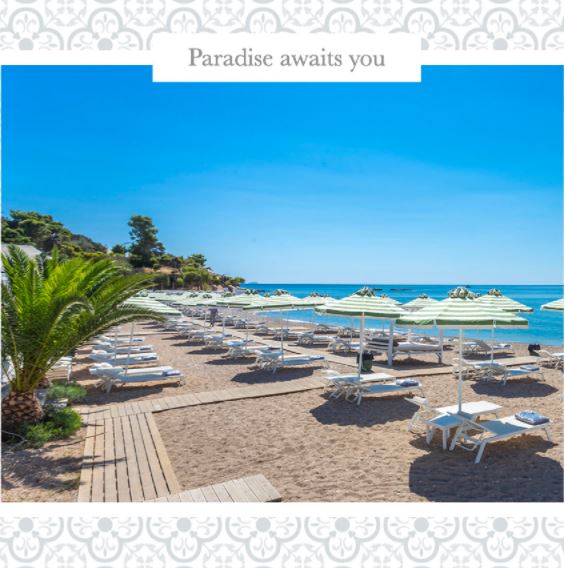 With its topaz waters and verdant vistas, the coastline of Spetses has long been the backdrop to pristine summertime memories.

On May 13th, the sophisticated charm of Poseidonion Grand Hotel is being brought to the beachside, with the long-awaited premiere of Paradise Beach Spetses for the 2021 season.

Laid-back and cosmopolitan, the new home of summer is here.