Falling Capes pull down the BDI; Wets still low. Geopolitics: despicable; Coronavirus: more than messy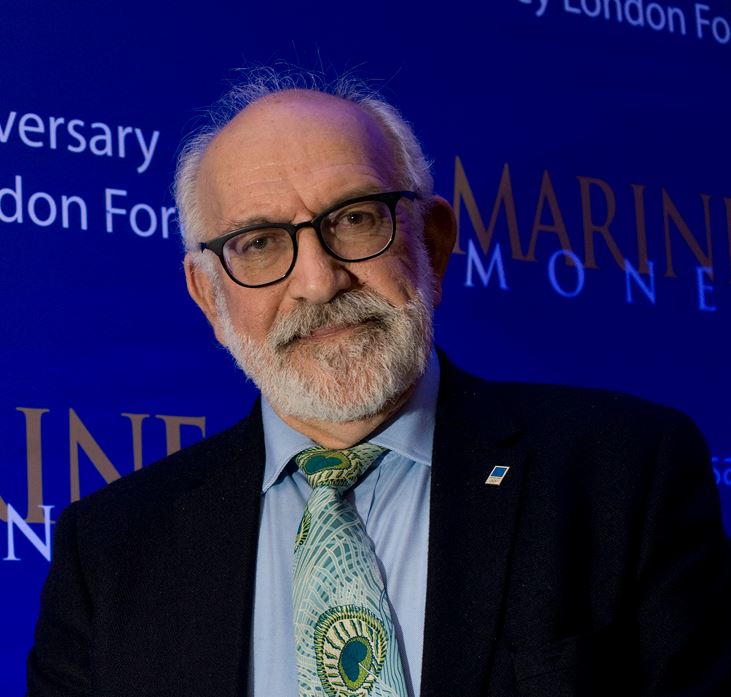 Not a good start; this week will become decisive in all three fronts. The BDI lost 83 points since last Friday and now stands at 2,856 losing also the 2,900 points threshold. The Middle East might witness a conflagration if the combatants and their backers do not end here and now these despicable hostilities. The Coronavirus and all its mutations will put humanity to a big test and non-reversible situation; CAUTION! John  Faraclas' brief daily recap:
The Capes' BCI was down 222 points losing the 4,000 and 4,100 points threshold, now reading 3,943!!!
The Panamaxes BPI lost 52 points and now reads 2,909…
Thirteen valuable points for the Supras' BSI now at 2,310 points going over and above the 2,300 points threshold!
Nine points plus for the Handies' BHSI now standing at 1,278 points.
As said a fortnight ago, blessed all those who fixed on period charters… they maximize their profits and hopefully charterers do not fail…
Still stagnation and low levels for the Wets; the last published BDTI (Dirties) and BCTI (Cleans) stood at 610 – no change and 522 – plus five points respectively. CAUTION!
The WTI was up 91 cents since last Friday the 14th of May and now reads US$66.28; not a nice development… CAUTION for repercussions !!!
On the Geopolitical front now:
MIGRANTS figures rise. In  the Spanish and European Union enclave of Ceuta in North West Africa, 2,700 MIGRANTS walked in taking advantage of the tide… some used boats. They were all arrested. A record number in one day. Morocco is being accused for lose security of its borders and many time MIGRANTS walk or arrive in Ceuta or Melilia – the other Spanish – EU enclave.  West Sahara issue, Polissario et al contribute to this mess "boosting" the tensions between Madrid and Rabaat… CAUTION… and there should be an end on this issues of Migrants arriving to Europe from all over Africa and the Anatolian Coast of Turkey casing unnecessary distress to Spanish, Maltese, Italian and Greek people, particularly in Lampedusa and all the Aegean Greek Islands. See our previous coverage for all this despicable mess. Brussels based EU is the culprit and bear 100 centum the blame. Use the Naval Blockade with an appropriate Mandate and Rules of Engagement; end of the story!
As for the events, the despicable events from both sides in the Israeli – Palestinian conflict, both sides will pay the damage for the atrocities being committed there. A both to blame collision as we say in shipping (Marine Insurance…) We are concerned, as this despicable confrontation and both sides stubbornness, might destabilize the entire region and beyond. Those who encourage this ongoing massacre from both sides as well as their backers and protégés will one day pay the price and the Hague International Court of Justice must also get involved – you dead well know what I mean. The Super powers must intervene, they can. No excuses please!
Turkey continues to stir up its 1,500 km from its frontiers region and same must end. Again, as in the case of Israel and the Palestinians, Turkey's backers will one day pay a high price for their actions keeping a blind eye. At any moment, Turkey might strike and has "intimated" its intentions by its aggressive, provocative and premeditated actions… I guess the financial mess in Europe and Turkey might bring the EU in total collapse, not just chaos!
Caution on all ten main issues in the faulty line between Gib – Afghanistan and the Caucuses – Horn of Africa including the horrific situation in Ethiopia's Tigray region…
The EU simply must get its act together in all fronts before it is too late…
BREXIT: an ongoing affair but my intuition is that at the end of day BREXIT will boost the United Kingdom's economy – some issues with Northern Ireland, Fisheries will be sorted out. As said in previous coverage the UK builds up its Mighty on a Global Scale like the good old days of the Empire!
At the other side of the Atlantic; in the North, USA president Joe Biden and his Administration, have more imminent tasks to implement both within the USA but mainly on its foreign policy. CAUTION!!
Russia tries in all fronts to make its presence felt… Await also the final outcome of the "famous" Cyber-attacks – all gone with the Wind… err SolarWinds…
China quietly stirs up the South China Sea and eyes, one way or another, Taiwan… C A U T I O N !
In Japan there is a lot of dismay with respect the Olympic Games in Tokyo. What's really at stake there..
More Geopolitical news tomorrow.
On the Coronavirus front: the mess is spreading and nothing should be taken for granted. Wonder why …"we don't have" a collective and coherent policy avoiding the exposure to a worse and deadly reality… Dirty politics, but… wait until you see Nemesis strike… For a fistful of Dollars, we are heading for a catastrophe…
Geopolitics and Coronavirus coupled with Planet Ocean's worse Recession will soon cause havoc everywhere.
We are living in interesting times!
Have a nice evening and continue to remain on guard from actions emanating from Pirates, Terrorists, Criminals and any Business Hooligans whatsoever wherever you are on Planet Ocean. Once again a big THANK YOU to all who really care for all humans – Doctors, Nurses, Seafarers, Dockers, Port Authorities et al during this Coronavirus disaster!! We repeat: Do please invest in Hospitals including Equipment, Doctors, Nurses and any useful means to avoid further disasters! Become more disciplined and care for the Environment too. Lastly: Education and Training for all to be able to tackle these disasters. Let us work collectively together and NOT opt for a fistful of Dollars to restart the already collapsed global economy… which is in red over US$ 300 (three hundred) trillion…
P.S: Don't forget that tomorrow is the Day for Women in Maritime