RMT raises safety concerns over Calmac catamaran charter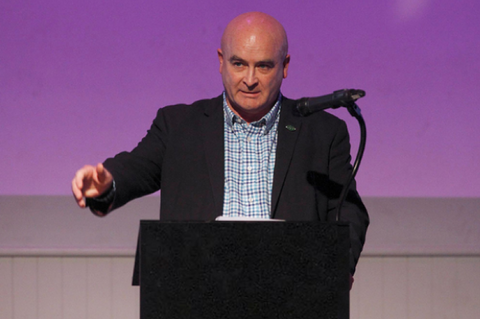 CALMAC Union RMT has raised safety concerns over the Pentalina catamaran which the Scottish Government is considering for charter on CalMac routes. 
In a letter to the Chief Executive of the Maritime and Coastguard Agency, RMT General Secretary, Mick Lynch said:  "The Pentalina has been laid up in Kirkwall since November 2020 and we are very concerned that crew and passenger safety could be threatened by the chartering of an inappropriate vessel on CHFS routes, as well as leaving the taxpayer with a significant dry dock bill. 
"Specifically, we understand from former crew members that the MV Pentalina, a catamaran, has undergone significant alterations to its aluminium superstructure which make it inappropriate for CalMac routes. Those structural alterations may also have rendered the vessel unsafe to operate commercially. 
"My members working on CalMac Ferries are very concerned at the impact on maritime safety and their terms and conditions of employment from the possible introduction of the Pentalina on CHFS routes. I would, therefore, be very grateful for an urgent update from MCA surveyors on the structural integrity of the MV Pentalina, when a survey was last conducted, what the results were and the details of any structural alterations to the Pentalina which have been reported to the MCA since 2015."