What triggers this Dry Markets Skyrocket..?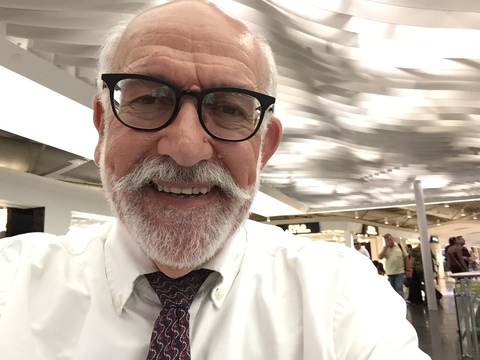 The BDI (Baltic Dry Index) gained 188 points since yesterday and now stands at 2,669… Await the turn for the Wets whilst enigmatic Geopolitics and the Coronavirus' Anathema uncertainty rules the day; John Faraclas' early Market News…
The BDI's three digit plus points brings same above the 2,500 and 2,600 points threshold thanks to the as ever unpredictable Capes!
The Capes' BCI skyrockets with 411 points and now stands at 2,889 surpassing the 2,500 – 2,800 points threshold level, nearly 2,900…
The Panamaxes' BPI also gained a triple digit plus points, 139 surpassing the 3,100 and 3,200 threshold…
Supras and Handies did well; the BSI up 44 points now reading 2,552 and the BHSI up 12 at 1,335…
So what triggered this sudden but more than welcomed euphoria in the Dry sector? Tonight we might have the answer… until then, get it …err fix it while you can!!! Even sublet at any cost!
_
The Wets remained low and with mixed feelings; the last published BDTI (Dirties) and BCTI (Cleans) stood at 580 – minus one and 456 – up four points respectively… CAUTION!
The WTI was up 33 cents since yesterday and now reads US$ 70.29; T e r r i b l e!
On the Geopolitical front all eyes, ears and minds are "logged" on the G7 meeting and will have more new on this and other issues tomorrow in our weekly recap… Brace for many developments World wide!!
On the Coronavirus' Anathema, despite vaccines and some therapeutics we are still in uncharted waters. Obviously rich nations do better than poor ones… Let's hope Vaccines are increased and by the end of 2022 7.7 billion people are full Vaccinated as well as medicines from the labs become available and a combination saves the day… But until then and with four to five known mutations, strains or whatever you wish to call them, hold a small basket… Travel is a big issue as virus' are being "exported"… Lockdowns didn't work to the expected level… CAUTION!!
Have a nice evening, enjoy the weekend and continue to remain on guard from actions emanating from Pirates, Terrorists, Criminals and any Business Hooligans whatsoever wherever you are on Planet Ocean.  Once again a big THANK YOU to all who really care for all humans – Doctors, Nurses, Seafarers, Dockers, Port Authorities et al during this Coronavirus disaster!! We repeat: Do please invest in Hospitals including Equipment, Doctors, Nurses and any useful means to avoid further disasters! Become more disciplined and care for the Environment too. Lastly: Education and Training for all to be able to tackle these disasters. Let us work collectively together and NOT opt for a fistful of Dollars to restart the already collapsed global economy… which is in red over US$ 300 (three hundred) trillion…   
___
Uploaded 14:12 BST
Updated 23:12 BST