Fed week talking points: Is the Fed part of the complacent consensus on inflation?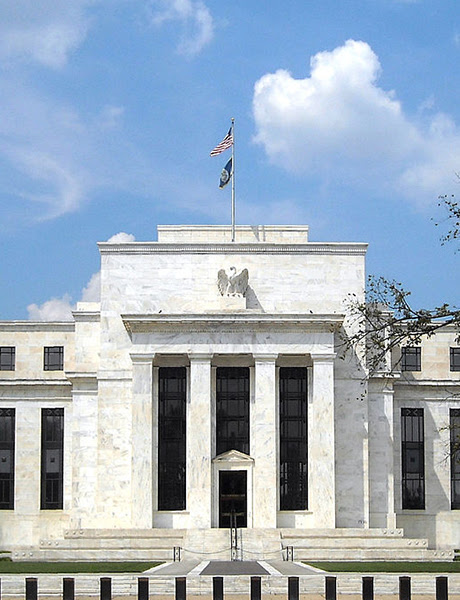 Tuesday 22 June 2021 – Vol.12 Ed.25.2
Commentary: The Fed's dangerous experiment
By Juan Castañeda and Tim Congdon
Consumer prices in the US rose by 5% in the year to May 2021, according to the Bureau of Labor Statistics. As a significant talking point for financial markets and policy-makers, inflation is back. The Institute of International Monetary Research has been warning about inflation risks since March 2020, highlighting the explosion in money growth. But economists who ignore money in their inflation analyses may be unduly complacent in believing that upward pressures on prices will soon evaporate.
Read the full commentary on the website.
Meeting: Fed week: Financial stability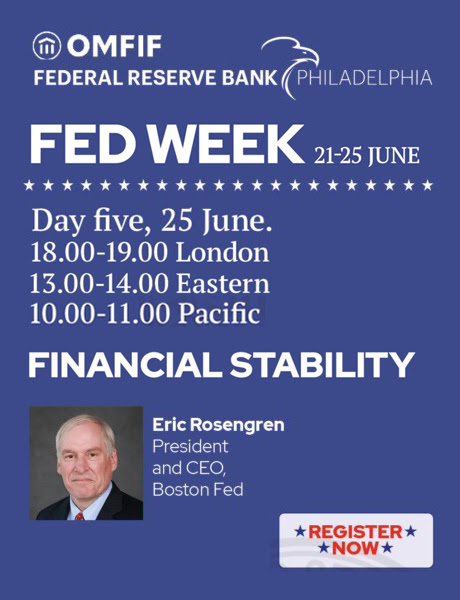 Friday 25 June, 18:00-19:00 BST
Following a year of unparalleled disruption, loose monetary and fiscal policies have become the new normal and many long-term economic and societal changes remain uncertain. OMFIF and the Federal Reserve Bank of Philadelphia are hosting a series of seminars to discuss the Federal Reserve's priorities. Session five will cover the current state of the US economy, volatility in asset prices and the threat of mounting business debt and bankruptcies.
Register to attend here.