Launched: Kenya Helmet Wearing Coalition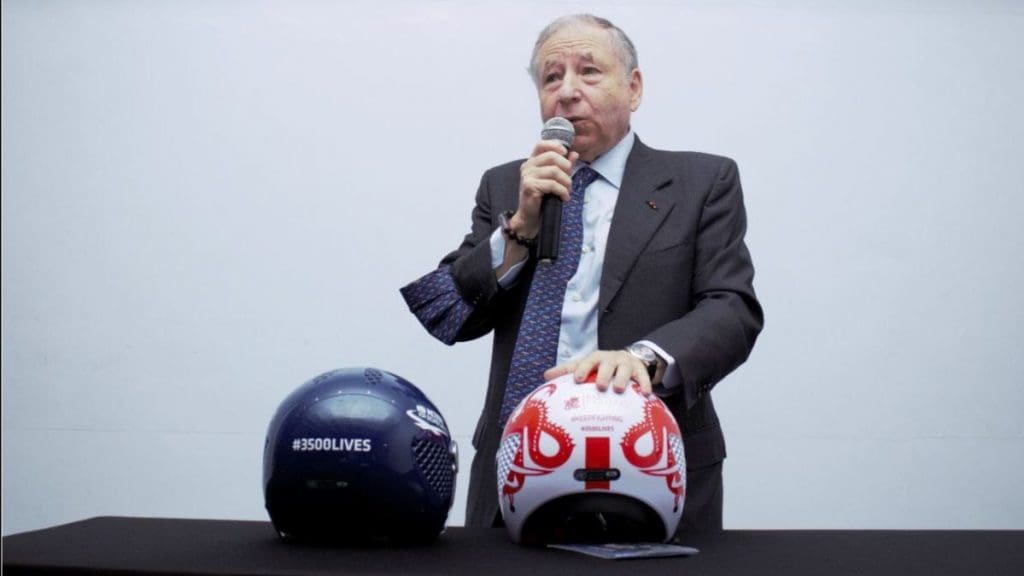 Did you know that wearing a motorcycle helmet can reduce risk of head injury by 69 per cent in a crash?
Despite the fact that wearing a helmet is required by law in Kenya, in practice helmet usage and enforcement are low. With a view to reduce death and injury on the country's roads, this month we launched a new motorcycle safety helmet wearing initiative, in partnership with the Federation Internationale de l'Automobile (FIA) and FIA Foundation.
The coalition will engage with government, police, hospitals, private sector, transport associations and communities across the country to develop the solutions to make Kenyan journeys safer.

This follows the launch of the programme's innovative new low-cost, high-quality motorcycle helmet which meets UN safety standard 22.05, is comfortable in hot and humid climates (following extensive field-testing in Jamaica and Tanzania), and available at a target selling price of around 20 USD.Announcing the new initiative, Caroline Barber, Transaid CEO, said: "We believe strongly that a national helmet wearing coalition has the potential to deliver transformational change, and we have started work immediately on developing a plan to engage civil society and mobilise communities to reduce fatalities and injuries on Kenya's roads."

Transaid says 'au revoir' to Madagascar
This month we also bid au revoir to Madagascar, as the MAHEFA Miaraka programme drew to a close. The five-year programme, which focused on providing basic child and maternal health services to communities across the country, saw a staggering 106,851 transfers to health facilities, thanks to the Emergency Transport Scheme and emergency evacuation plans made alongside communities and village heads.

Rob completes LEJOG for Transaid
A huge congratulations to veteran Transaid cyclist Rob Butchart, who completed the gruelling Land's End to John O'Groats cycle challenge this month. If you fancy a less punishing coast-to-coast UK cycle challenge, why not check out our Way of the Roses ride?

Put on your running shoes and help us transform lives
You don't have to get on a bike to take on a Transaid challenge! Did you know that we have secured spaces at some of the UK's (and Europe's) most popular running races? From the Scottish 10k, to the Hackney Half Marathon, why not run your next big race for Transaid?
Learn more.