American Club Member Alert (Sept 9, 2021) re- adjustment to Shipping Routes in coastal waters of Zhejiang Province , People's Republic of China (PRC)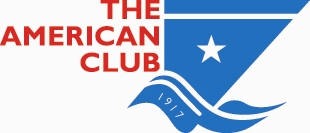 SEPTEMBER 9, 2021
ADJUSTMENT TO SHIPPING ROUTES IN COASTAL WATERS OF ZHEJIANG PROVICE, PEOPLE'S REPUBLIC OF CHINA (PRC)
The Zhejiang Maritime Safety Administration of the People's Republic of China (Zhejiang MSA) has issued updated navigation requirements that will take effect on September 10, 2021.

The objective of the adjustments of sea routes is to establish clearer borderlines with fishing areas to reduce the potential risk of collision incidents between commercial and fishing vessels.

Details of the requirements can be found here in both English and Mandarin.
Your Managers recommend that Members take note of this information and be guided accordingly. They also wish to thank the Club's correspondents, Huatai Insurance Agency & Consulting Services, Ltd., for their assistance in providing the information contained above.