Hospital professionals voice opposition…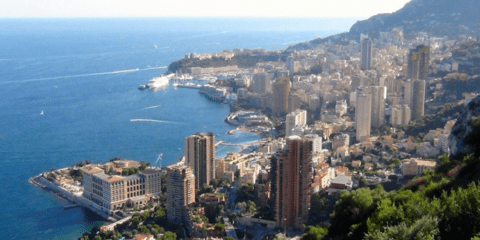 Good Morning Monaco
Friday, September 10, 2021
Hospital professionals voice opposition
An estimated 250 protesters gathered at Place des Moulins on Thursday afternoon where several speakers from the healthcare sector spoke against the imposition of the Health Pass on nurses and other health professionals.

Fewer coronvirus patients in hospital
Five Monaco residents tested positive for coronavirus on Thursday, September 9. Ten residents were declared fully-recovered.
Back to the library after 'the Thing'
Evelyn Conlon enlivened the first live event at Princess Grace Irish Library since the easing of coronavirus restrictions. 
The Monegasque Tennis Federation has announced that the 2021 edition of the Tennis Europe Junior Masters will come to the legendary clay courts of the Monte-Carlo Country Club.
READER EVENT:
NEWS.MC will be hosting the first in a series of Supper with a Sponsor evenings at the Pacific Restaurant on Monday, September 27. The guest sponsor of NEWS.MC, publisher of Monaco Daily News and Good Morning Monaco, will be Irene Luke of Savills Monaco. There will be no formal speeches, but a great opportunity for mixing, starting with a welcome drink from 19:00 and a three-course meal with wine and coffee included. The all-in cost is 70 euros per person. Spaces are limited due to coronavirus restrictions. Please book by emailing hello@news.mc, with the subject Sponsor Evening. Strictly first-come first-served.