American Club member Alert (Sept 14, 2021) re – US Coast Guard (USCG) Marine Safety Alert: corroded turntable pins can cause the structural failure of accommodation ladders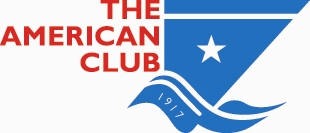 SEPTEMBER 14, 2021
US COAST GUARD (USCG) MARINE SAFETY ALERT: CORRODED TURNTABLE PINS CAN CAUSE THE STRUCTURAL FAILURE OF ACCOMMODATION LADDERS
The USCG has issued Marine Safety Alert 05-21, Corroded Turntable Pins Can Cause Structural Failure on Accommodation Ladders, bringing attention to injuries which may arise from such a defect.
A recent casualty resulting in an injury of a crewmember onboard a foreign vessel brought to light a potentially dangerous situation involving turntable pins on accommodation ladders. Currently, there are no established timelines or requirements for the replacement of turntable pins. Without proper and periodic examination and replacement, corrosion can ultimately lead to structural failure.
It was noted that multiple foreign flagged vessels had accommodation ladder turntable pins in service for more than 20 years without replacement. Guidelines on the maintenance of accommodation ladders is contained within 74 SOLAS (14) II-1/3-9, MSC.1/Circ. 1331, and 74 SOLAS (14) III/20.7.2; however, none of the aforementioned references include maintenance guidelines for the turntable pins.

Members are recommended to: 
• maintain accommodation ladder turntable pins;
• conduct periodic inspections and replace turntable pins when necessary; and
• ensure that accommodation ladder maintenance plans include inspection of turntable pins.
Your Managers recommend that Members take note of this information and be guided accordingly