National Council approves Health Pass sanctions…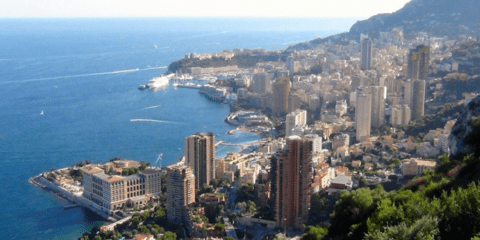 Good Morning Monaco – Wednesday, September 15, 2021
National Council approves Health Pass sanctions
Monaco's elected National Council met in high security on Tuesday night to discuss the controversial bill that requires health professionals to be double-jabbed or face serious sanctions.
Anti-Health Pass protest at CHPG
Demonstrators gathered outside the Princess Grace Hospital from 16:00 on Tuesday, September 14, to protest against Government proposals to punish health professionals who refuse to be double-vaccinated against coronavirus.
Lagerfeld sale to be in Monaco
After many months of legal uncertainties following the designer's death almost three years ago, Sotheby's is to start selling items from Karl Largerfeld's extensive estate in December this year.
The highly-anticipated networking events organised by MonacoUSA resumed on Tuesday, after almost a year exclusively on social media…
Further improvement in coronavirus figures
Three Monaco residents tested positive for coronavirus on Tuesday, September 14. Eight were reported to have fully recovered.
READER EVENT:NEWS.MC will be hosting the first in a series of Supper with a Sponsor evenings at the Pacific Restaurant on Monday, September 27. The guest sponsor of NEWS.MC, publisher of Monaco Daily News and Good Morning Monaco, will be Irene Luke of Savills Monaco. There will be no formal speeches, but a great opportunity for mixing, starting with a welcome drink from 19:00 and a three-course meal with wine and coffee included. The all-in cost is 70 euros per person. Spaces are limited due to coronavirus restrictions. Please book by emailing hello@news.mc, with the subject Sponsor Evening. Strictly first-come first-served.