The Golden Apple of Samarkand: A True Story of Splendour, Tragedy, Humour and Hope, by Lala Wilbraham
Review by James Brewer
This is the story, engagingly and movingly told, of an imposing dynasty and – be not misled by the title – it centres not on the ancient Silk Road city of Samarkand, but on what was a magnificent estate in Lithuania.
The author, Lala Wilbraham, has family roots in the noble house of Tyszkiewicz (pronounced Tishkayvitch), landed Catholic Poles who lived in Lithuania for centuries, one of whose progenitors in 1569 was awarded the hereditary title of Count.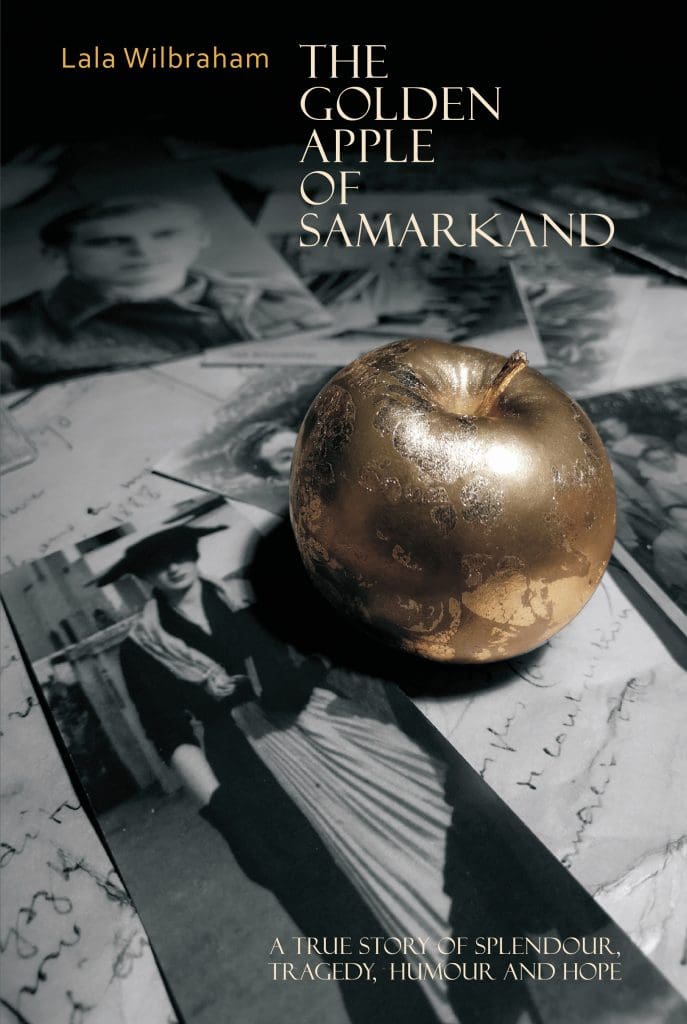 Throughout 240 pages of a handsome production on fine quality paper from publisher Unicorn, Lala delves with zest and warmth into the history of her ancestors and the intimate lives of her closest relatives on two continents: Europe and South America. She brings out the strength of character and bravery of generations of the women in her family, and generously forgives one of the male protagonists for his frailty: her father who was for years an alcoholic.
The manor house Lentvaris and its demesne was the point of attachment and of reference for her paternal grandmother's family, the eventual loss of which was to symbolise bigger tragedies including loss of national identity, and a challenge to the sense of self. Lala brings out grand universal themes on her narrative passage from Lentvaris in 1850 to her recent personal sentimental pilgrimage to Lithuania.
Lentvaris was the childhood home of Lala's paternal grandmother Róża and although members of the family were dispersed far overseas by shattering episodes of war and social upheaval, it resonated constantly in their thoughts. The estate came into the family 171 years ago – through an act of admitted trickery.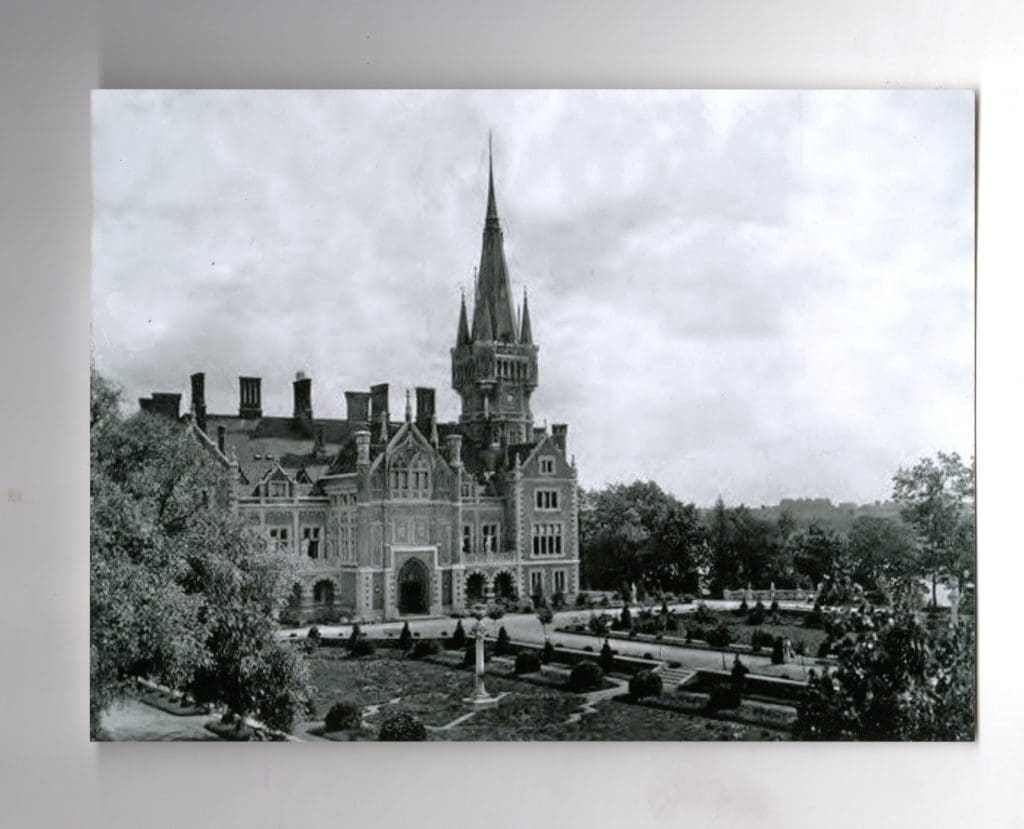 The account unfolds substantially when Róża's grandfather Józef Tyszkiewicz (1835-91) comes into a large inheritance and is determined to acquire Lentvaris, which he did by first purchasing half of the property and then frightening the lady who lived in the other half into selling by chaining a bear to his doorway, so that she had to squeeze past the animal to enter to her home.
Tyszkiewicz wasted no time in transforming the acreage on a grand scale, creating water features, turning the moat into a 6km canal, and flooding the forested area for a decorative lake. He contributed to building a railway station as a halt on the 1,250 km line from St Petersburg to Warsaw via Vilnius – the express train would make a leisurely 35 km per hour. Travellers including Tsar Alexander II would invite themselves to stay for a night or two en route for the balls in St Petersburg or the opera season in Warsaw. The Tyszkiewicz household threw lavish parties with concerts, dancing Cossacks and performing dwarves, with the grounds perfect for swimming, riding, hunting, shooting, and fishing.
When Józef's son Władysław Tyszkiewicz (1865-1936) spent the first five years of his life there, there were a huge number of people on the Lentvaris payroll – Lala takes 14 lines of type to list them all by employ and duty.
Władysław graduated from law school and joined the ministry of justice in Riga, falling in love with the sister of his best friend, Prince Konstanty Lubomirski, on seeing her photo. Princess Maria Krystyna Lubomirska, known as Maryńcia, hesitated for four years over Władysław's ardent proposal, as accepting would mean moving 645 km from her family home, but when she assented, a 44-year-long marriage was set in train. At first seemingly cold towards her children, Maryńcia was to redeem herself through later softening her approach to the young ones, and through acts of selfless duty when the estate came under siege.
As Poles struggled to assert their independence, Władysław is shown in this account to be of heroic stature. A Polish newspaper in 1906 wrote of him: "He is the embodiment of our striving and yearnings in this dark period." The Tyszkiewicz constantly rebelled against Russian domination, although they held in esteem as individuals the Tsar of Russia and his family. Nonetheless, Władysław was threatened with deportation to Archangelsk, and fled for safety to Italy, followed by Maryńcia, their four children and a maid, and set up a flourishing antiques business in Milan.
Their daughter, the emotionally demanding Róża who was prone to panic attacks, but who lived to be almost 100, was born on the estate in 1898, and held its enchantment dear.
Lala's great uncle Count Stefan Tyszkiewicz (known as Stetysz) is one of the family's most headline-grabbing characters. He became part of the close Tsarist circle when, as adjutant to the Grand Duke Nicholas Nicholaievich, he met the latter's stepdaughter Princess Helena Leuchtenberg whom he married in July 1917. His mother-in-law (Her Imperial Highness Grand Duchess Anastasia) was one of the daughters of the King of Montenegro who with her sister Militsa introduced Rasputin to the Tsarina – the two women being excoriated at the time as "the cockroaches."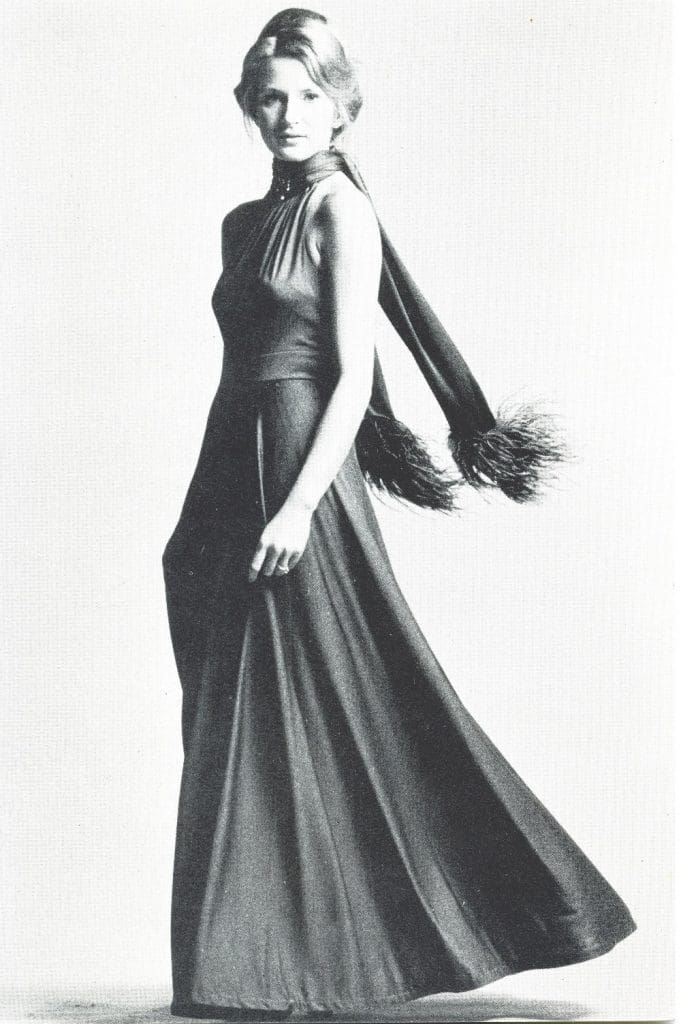 Stetysz at an early age showed great aptitude for technology– in Milan he gained a driver's licence at the age of 14 – and he was a patented inventor at 17 of two heating systems, one for cars and one for what were then called flying machines.
The First World War brought the vestiges of the privileged way of life crashing down.
Lala's great-grandfather was forced to send the treasures of Lentvaris to Russia for alleged 'safekeeping' in 1915 and never got them back.
Her great-uncle had to flee the 1917 Russian Revolution with the last members of the Romanov regime – only three months after his wedding to Helena. They with many leading Romanovs gathered in Crimea, hoping to escape to friendly countries. The Tsar and his close family were meanwhile held in Yekaterinburg, where they were murdered in July 1918.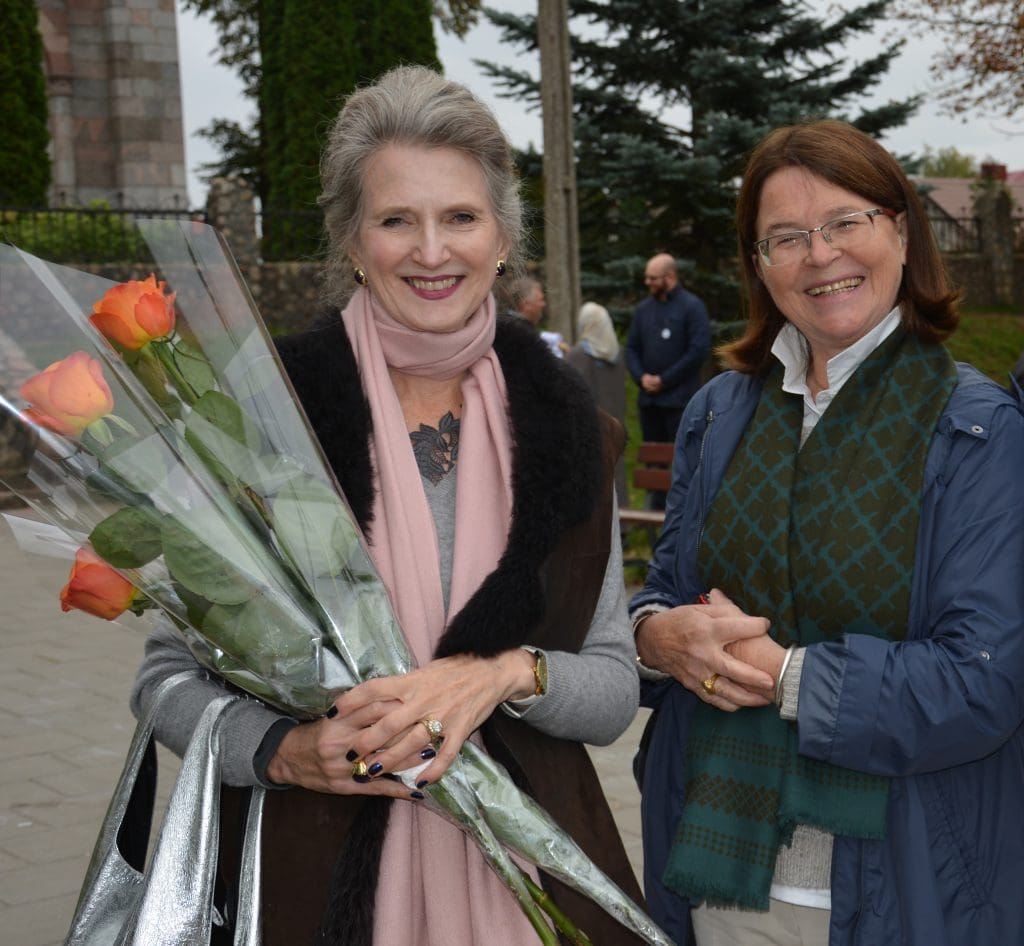 Stetysz and Helena were among those rescued by the British battleship HMS Marlborough, which had been sent by George V and Lloyd George and which sailed to safety from Yalta on April 11, 1919.
Reproduced in the book is the Marlborough passenger list, including the "dazed and heartbroken" Dowager Empress, 25 other members of the royal family and aristocracy, children, maids and manservants. Marie Feodorovna, mother of Nicholas II, headed the passenger list (acknowledged as being sourced from a 1956 book published by Allan Wingate Close of a Dynasty by vice-admiral Sir Francis Pridham, who was on the ship as first lieutenant). Stetysz and Helena, listed as the Count and Countess Tyszkiewicz, were among those who six days later disembarked at Constantinople, as Istanbul was then known, and transferred to HMS Nelson. Some passengers were invited to Italy by that country's queen, who was Stetysz's mother-in-law's sister.
After a brief stay in Italy, Stetysz felt drawn back to Lentvaris, where he volunteered for the cavalry of the Vilnius region of the Polish army, later with his wife and baby leaving for Paris to continue his studies. In 1924 he began designing a car with the idea of expanding motorised road traffic in Poland – an all-terrain passenger carrier adapted to poor road infrastructure and easy to maintain and repair. Under the brand name Stetysz, the vehicle was exhibited at the 1926 and 1927 International Paris Car Show and the following year production was transferred to Warsaw. Sales of "the first Polish made car" were promising, until in February 1929 the uninsured Stetysz Warsaw factory was gutted by fire, after which Stetysz's ambitions in the motor industry were modified, to importing and producing Fiat and Mercedes models under licence.
The Second World War lost Lentvaris for the family for ever. Lala's grandfather – Róża's husband Władzio Mycielski – died in a Soviet gulag. Her grandmother, aunt and father survived harsh imprisonment. They were afterwards eventually to find precarious economic stability as émigrés in South America.
Róża and her children Józef (who was then 16 and who was later to be Lala's father) and Lala's aunt Krystyna (then 15) had been arrested by the Soviet NKVD in a fourth wave of a total of 1.2m deportations to Siberia in June 1941. They left in cattle trucks on a horrendous journey of thousands of kms from Vilnius to a labour camp. Władzio was put on another train, and they never saw him again – it was later learned that he died of exhaustion in a penal colony.
In 1941 after British mediation and pressure, the Soviet Union, and the Polish government in exile, then based in London, established diplomatic relations. This resulted in the Soviet Union agreeing to release tens of thousands of Polish prisoners. Eventually more than 110,000 Poles including 36,000 women and children left. After a four month wait the Mycielski trio were released — many others died during a long trek across the steppes, but Lala's grandmother, drawing on unexpected reserves of strength, and her children survived. A further six months later they arrived in Tehran, and in June 1942 they joined the Polish Army.
At the beginning of their terrible journey, Róża and the children had heard of the bountiful apple orchards of Samarkand, and Józef fitfully dreamed of juicy golden apples – which became their symbol of hope and direction after their release from the prison camp. Years later Józef wrote a poem entitled The Golden Apple of Samarkand, which he did not publish, although he wrote a book of other verses, including a moving poem that Lala translates in prose.
Apples have deep symbolism: Tales of the Arabian Nights features a magic apple from the central Asian city that can cure all diseases. From Asia, apple cultivation spread to Greece and Rome, with golden apples featuring in Greek myths, including the fruit that caused celestial rivalry and the Trojan War.
In Tehran the compassionate Krystyna (always known as Kika) did a crash course in nursing and in Egypt worked with the Polish army of General Anders caring for weak and injured men and for children and babies, many of whom would be close to breathing their last.
In June 1940 meanwhile three directors of the Bank of Poland and their families including Lala's mother Wanda Karpińska with her sister Eva who had survived the firebombing of Warsaw made for Brittany and were rowed from the beach to the cargoship Clan Ferguson which after three days docked in Liverpool. They were taken by train to Blitz-strafed London where they sought to lead as normal a life possible, dancing to orchestras and lunching in Lyons Corner Houses, before were sent to be educated in Scotland.
After the war, the Mycielskis like many other Poles fled Europe, boarding a ship named Jamaique at Le Havre in February 1947 for a 20-day voyage to Rio de Janeiro. In São Paulo, Józef Mycielski met and married Wanda and they decided prospects were better in Argentina, but Lala's maternal grandmother, the resolute Grażyna persuaded and paid for them to move back to Brazil, where after tribulations Wanda became a sought-after teacher of English in São Paulo while her husband struggled to settle into work before buying a one-way ticket to Costa Rica, the first stop on his restless odyssey to many countries. Their daughter, born Klara Mycielska was soon known as Lala.
Lala left Brazil – the violence of which during and after the military dictatorship was visited upon several people close to her – for the UK in 1972 with her first husband, an Englishman who was taking a course at Manchester University, and their small daughter and son. She was accepted by the university for a degree course in psychology, obtaining a BA Honours. She had been given work with the Lucie Clayton modelling agency, featuring in adverts and fashion shows, but after a year chose the academic path over an offer to move to London to pursue a full-time modelling career.
In 1989 she married John Wilbraham – who was greatly respected in the entertainment world, helping raise funds for successful musicals and films, and who at one time gave talks aboard luxury cruise ships. One of the most touching wedding gifts was from grandma Róża who copied by hand onto parchment Józef's poem The Golden Apple of Samarkand.
While translating her family history from Polish to English, Lala was piqued by the name of the French designer of the parks and gardens of Lentvaris, Édouard André (1840-1911), which led to her contacting with his great granddaughter Florence André – and in 2017 Lala was invited to a conference in Vilnius about the life of Édouard's son René (1867-1942) also a renowned landscape specialist. For that exhilarating trip, Lala was accompanied by her close friend Victoria Agnew, a founder of the World Monuments Fund in Britain.
During the visit, the women made their way to Lentvaris, but sadly in the 21st century this touchstone of Lala's story remains the most neglected of the four Tyszkiewicz estates in Lithuania. This is partly because of its multiple ownership which means that funds of the kind committed by the European Union for the other palaces and estates have not been forthcoming. Even so, a businessman has bought the Lentvaris palace with a view to turning it into a hotel and museum.
On that personal quest, Lala delighted in following the paths described to her by her grandmother Róża who had constantly recalled wandering along them in the company of her beloved nanny. Through "views of both decay and beauty," Lala absorbed the Tyszkiewicz spirit "still present in those trees, those grounds and in what is left of the buildings."
Lala, who now lives in the Cotswolds with her dogs, said of her memoir-cum-family history at a book launch, at the Polish Hearth Club in Kensington: "I knew my family had a good story to tell and I knew that people outside the circle of my family would be interested to hear it.
"Ultimately it is a story of clinging to one's moral compass in spite of the ever-shifting loyalties imposed by history and geography, of willing oneself to be a Phoenix and not losing one's core. These themes are relevant today as they were centuries ago.
"Wherever you are in the social spectrum or along the continuum of time, no matter which continent you come from and what caused you to be displaced and ripped from your roots, it is about still knowing who you are, learning to belong again and clinging to hope."
Adding a pearl from the cache of wisdom in her engrossing book, she declares : "Once humour is snuffed out, hope goes too."
The Golden Apple of Samarkand: A True Story of Splendour, Tragedy, Humour and Hope. By Lala Wilbraham. ISBN: 9781913491802. Unicorn Publishing https://unicornpublishing.org/ offers a special price of £15 (£10 off RRP) when entering the discount code APPLE at the checkout. Delivery charges apply. The offer ends 30th September 2021.