BDA Recap: Recent Updates, News and Notable Summer Events in Bermuda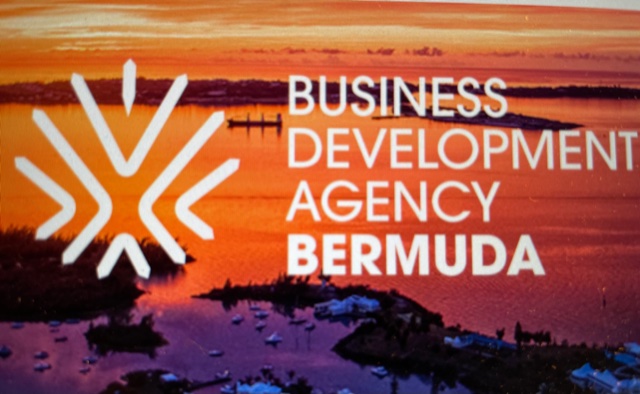 Hamilton, Bermuda, October 5, 2021 — The Bermuda Business Development Agency (BDA) is excited to share our recent updates, showcase upcoming events and celebrate the end of summer by recapping a busy season filled with success, learning and opportunity we've seen in Bermuda. Below is a list of press releases the BDA has sent out over the past three months.
David Hart Appointed New CEO of the BDA

The BDA announced in September that David Hart will be the BDA's new Chief Executive Officer effective October 1, 2021. Prior to joining the BDA, David served as Executive Vice President of the Florida Chamber of Commerce, one of the largest and most successful business advocacy organisations in the United States. He was a member of the leadership team responsible for consistently enhancing the environment to help increase job growth, diversify the economy, and attract additional capital investments. Read more
Bermuda Insurers and (Re)insurers Announced Support for Hurricane Ida Recovery Process
The BDA and the greater Bermuda (re)insurance industry announced a strong commitment to support Americans in the aftermath of Hurricane Ida, which made landfall in the United States as a Category 4 hurricane and was eventually downgraded to a post-tropical cyclone. The announcement follows in the tradition of Bermuda aiding Americans who have been affected by natural disasters. The Bermuda Monetary Authority announced over the summer that from 2016-2020, Bermuda (re)insurers paid out US$209.6 billion to United States policyholders and cedants for large catastrophes, and property and casualty losses. Overall, the industry has paid out US$400 billion since 1997. Read more
Bermuda Wins Coveted Market Award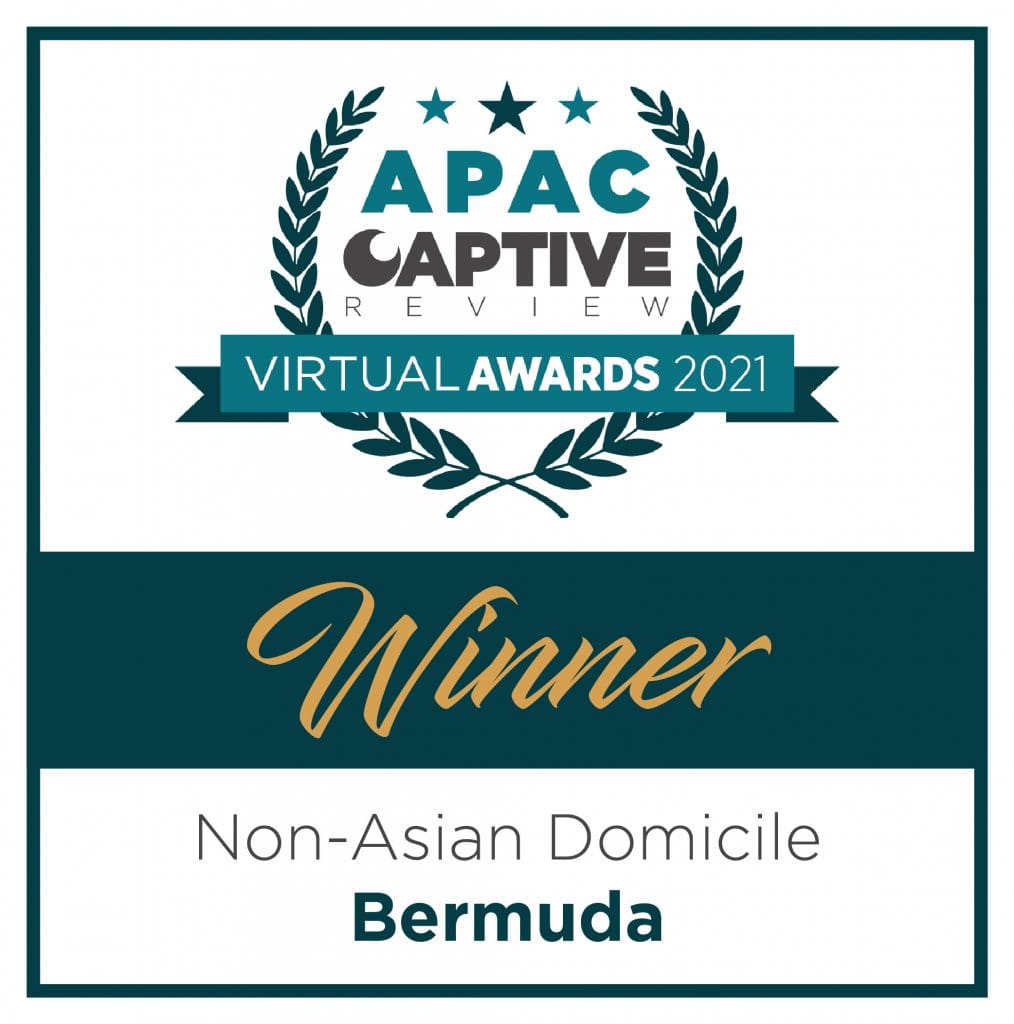 Bermuda was named best non-Asian captive domicile at Captive Review's Asia and Pacific (APAC) Virtual Awards and Summit 2021. The awards virtually brought together risk managers, captive insurance experts, as well as prospective and current captive owners from the APAC region to discuss emerging trends. The award provided a seminal moment for prospective captive owners from the APAC region to gain a greater awareness of Bermuda's myriad advantages. 
Read more

Registration Open for Third Annual Bermuda Tech Summit – Transforming the Digital Landscape 
In July, Bermuda opened registration for the 2021 Virtual Bermuda Tech Summit. Taking place October 13-15, the summit will convene business leaders and professionals from around the world to discuss the theme of 'Transforming the Digital Landscape.' Panels of global experts will reimagine the digital universe of the future and provide attendees with insights on the latest trends and predictions of future developments. Click here to register for this free event. Read more

BDA Live, our first Bermuda Centric Leading-Edge Virtual Conference Centre is now here
In July, the BDA proudly launched BDA Live, a unique virtual conference centre. Attendees can either meet with clients in pre-arranged private meeting spaces or pass under a traditional moon-gate to access a water-side lounge where they can learn more about Bermuda's unique offerings. Upon entering the main lobby, guests can access live thought-leadership sessions to hear about the latest industry hot topics or attend networking sessions. BDA Live is a testament to Bermuda's innovative drive and collaborative spirit. Contact us for more information on using BDA Live for your next event. Read more 

BDA Launched the Bermuda Angle Webinar Series
The BDA was pleased to launch its Bermuda Angle Webinar Series in July. The series provides thought leadership and insights from key business leaders in Bermuda and other markets. The first Bermuda Angle Webinar ran on July 21 and was titled, 'The Bermuda Story: Our Unique Advantages.' It featured the Minister of Finance, the Hon. Curtis L Dickinson, JP, MP, along with accomplished insurance professional and BDA Deputy Chair Susan Pateras. The full conversation can be viewed here.
Read more

BDA Hosted RIMS Climate Risk Seminar on June 23
The BDA hosted a climate risk finance seminar on June 23 in association with RIMS, the risk management society. The seminar featured climate risk finance experts in the areas of (re)insurance, InsurTech and Artificial Intelligence (AI), and Insurance-Linked Securities (ILS). The seminar not only demonstrated Bermuda's commitment to becoming the world's climate risk finance capital, but also builds on Bermuda's 35-year relationship with RIMS, including our 2020 RIMS/BDA virtual webinar series and the BDA's diamond sponsorship of RIMS Live 2021. The full seminar can be viewed here.
Read more

BDA Led Key Engagements With Florida Officials
A delegation of Bermuda leaders traveled to Florida to meet with senior representatives from the Florida Chamber of Commerce, Enterprise Florida, Miami-Dade Chamber of Commerce, and Greater Miami Chamber of Commerce, as well as other business leaders to build upon the important economic relationship between Bermuda and Florida and to foster future opportunities. The group from Bermuda included the Hon. E. David Burt, JP, MP, Premier of Bermuda; Roland Andy Burrows, former BDA CEO; Stephen Weinstein, BDA Chair; and Lynesha Lightbourne, BDA Business Development Manager for Asset Management and High Net Worth Services. Additionally, the delegation met with Florida state officials, including Francis Suarez, the Mayor of Miami. Read more

Bermuda Appeared in Newsweek Country Report
Bermuda was featured in Newsweek's country report as part of the outlet's 'Live and Work' series. The report covers Bermuda's efforts to relaunch its tourism sector and build a future-proof economy through the convergence of innovative technologies and financial services. The report was published in the international version of Newsweek in over 55 countries and on Newsweek.com.
Read more

BDA Named New Director of Communications & PR
The BDA welcomed Stuart Roberts as its new Director of Communications & Public Relations. Prior to joining the BDA, Stuart worked at Bermuda's integrated financial services regulator, the Bermuda Monetary Authority. His wide-ranging experience has already helped the BDA communicate Bermuda's best-in-class financial services regulatory environment.
Read more

Click here to learn more about the BDA.