WOC Provides Online Resource for COP26 Ocean Events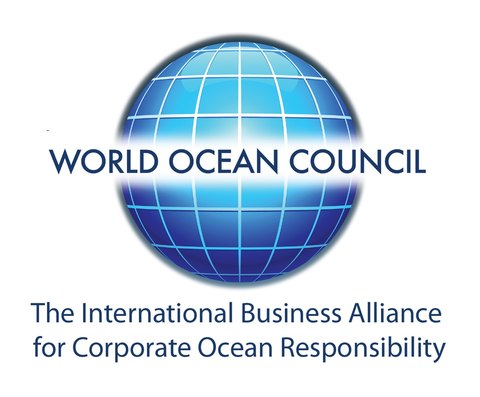 2 November 2021 – With the planet's climate future at stake, the COP26 UN Climate Change Conference is focused on limiting global warming to 1.5 degrees. The ocean will play a central role the climate change mitigation and adaptation needed to reach this goal.
As such, several key discussions related to the ocean are taking place around COP26. The World Ocean Council has organized a list of these events, webinars, pavilions and projects to help you join the conversation.
Themes include ocean CO2 capture, marine spatial planning, marine conservation, shipping, transportation, the blue economy, and bluetech. Experts, policymakers and stakeholders from around the world are sharing ideas and action on these critical subjects. Check here for regularly updated information on when and where.
If you have an event to include in the WOC COP26 listing, please submit it here.
World Ocean Council Co-Hosts Official COP26 Side Event
The World Ocean Council, in partnership with the Prince Albert II of Monaco Foundation, the Monaco Scientific Center, Foundation BNP Paribas, the University of Bergen, and Future Earth, has been selected to co-organize an official side event in the Blue Zone during COP26.
Carbon Conservation & Sequestration in Ocean: Nature-Based & Technology Solutions
November 6 | 15:00-16:15 BST | 44 pax, Blue Zone
Remarks by WOC's CEO will follow the opening introduction from HSH Prince Albert II of Monaco and the Centre Scientifique de Monaco. The event will explore the role of marine nature-based solutions to mitigate climate change and options for carbon dioxide removal (CDR), from technological to industrial levels.
Panelists Include:
– Nathalie Hilmi, Centre Scientifique de Monaco
– Paul Holthus, World Ocean Council
– Minhan Dai, Future Earth
– Lise Øvreås, Bergen University
– Sebastien Soleille, BNP Paribas Foundation
World Ocean Council (WOC)
The Global Blue Economy Business Organization

The WOC is the international, cross-sectoral alliance for private sector leadership, collaboration and action on ocean sustainability, stewardship, and science. Companies from a range of industries worldwide are distinguishing themselves as leaders in "Corporate Ocean Responsibility", including shipping, oil and gas, tourism, fisheries, aquaculture, mining, renewable energy, ocean technology, and investment.

WOC Members are a part of the WOC Network of 35,000+ ocean industry stakeholders around the world.

The WOC is a registered not-for-profit organization in the US and France.