KPKinanGlass November News!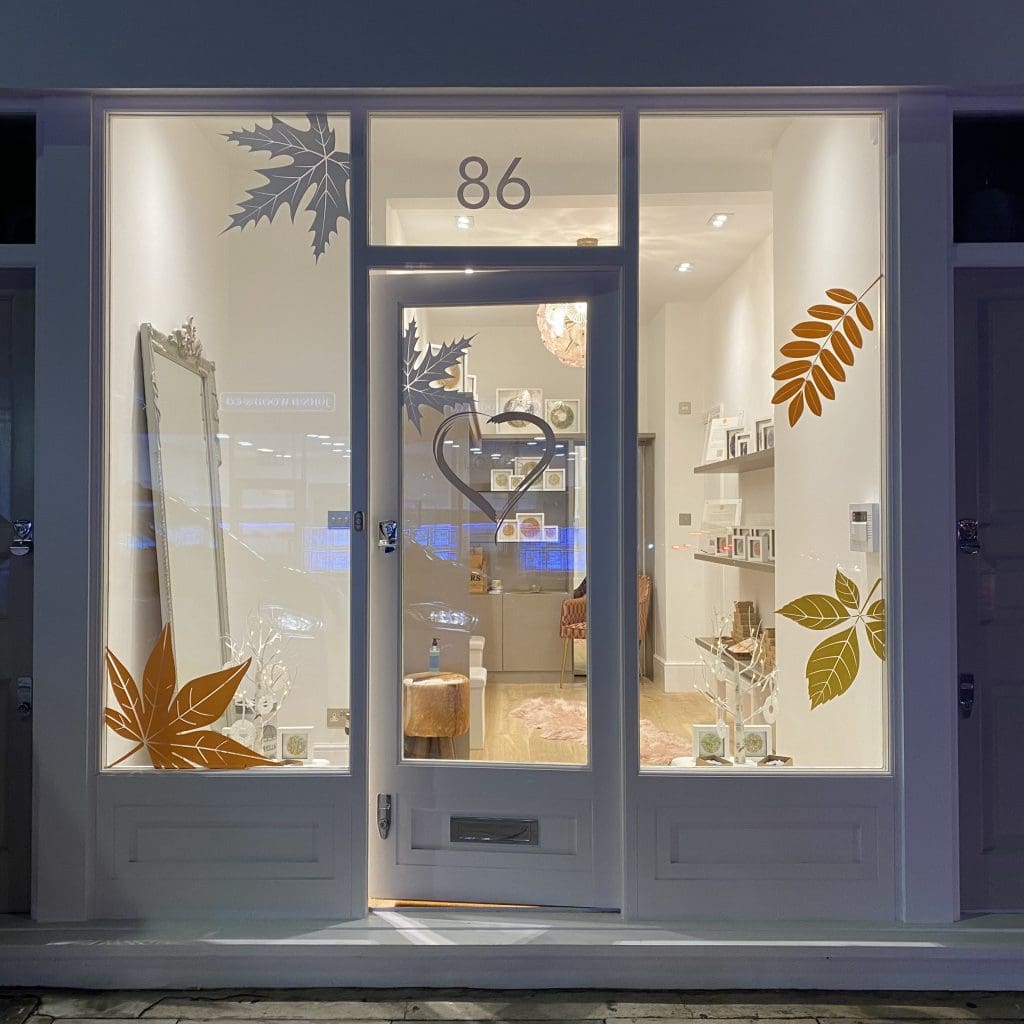 WONDERFUL POP UP AT KYRA LOVES!
I had a brilliant time exhibiting The Glittering Garlands, Large Glittering Garlands and a selection of The Glass Ishihara series at Kyra Loves.
A very big thank you to all who visited, bought work and to Kyra for the use of such a lovely space.

GLITTERING GARLANDS AT BLOOMSIDE FLORIST
I am so happy that The Glittering Garlands and Large Glittering Garlands are going to be displayed at my favourite florists, Bloomside Florist! Both decorations will be available from 3rd November and will be till stock lasts.

Dates
Monday 1st November – Wednesday 22nd December

Opening Times
Mondays, 8am – 6pm
Tuesdays, 9am – 6pm
Wednesdays, 9am – 6pm
Thursdays, 9am – 6pm
Fridays, 9am – 7pm
Saturdays, 10am – 3pm
Sundays, 10am – 3pm

Location
Bloomside Florist, 813 Fulham Road, London SW6 5HG

Transport
Tube: District Line – Parsons Green
Bus: 14 or 414

DISCONTINUING LITTLE SNOWFLAKES

If the Little Snowflake decorations have caught your eye, please make your order as soon as possible to avoid disappointment.

WANT TO FIND OUT MORE ABOUT MY EXHIBITIONS?
If you want to read more about my current exhibitions, please follow the link below.


COMMISSIONS I am known for making individually hand-carved unique glass sculptures and casting each of them using specially selected glass colours. Each commissioned work is created to sit perfectly in homes or workspaces and make for very personalised gifts. The glass artwork will come with a Certificate of Authenticity, specially packaged in its very own presentation box and the display system you have selected or is appropriate for the work – Box Framed, Acrylic Stand, Tension Wire or Gels.

If you would like to start the exciting process of commissioning your very own one-of-a-kind glass sculpture, please fill in the form below. I offer the first consultation for free.

*I aim to reply to all emails on the day of receiving them. If for any reason I am unavailable you will receive an email notification.

I am looking forward to working with you!If you are interested in starting the process, please click on the link below-

WANT TO KEEP UP TO DATE?
If you want to see my creative process, up to date news, artworks fresh from the kiln, artwork for the Artists Support Pledge or would like artwork to fill your feed, please follow me on Instagram-
/ @kpkinanglass /


TILL THE NEXT ONE…

If you have any questions or would just like to say hello, please get in touch as I would love to hear from you.
Enjoy the Autumn sunshine, take care and be safe.