Coronavirus infection rate almost doubles…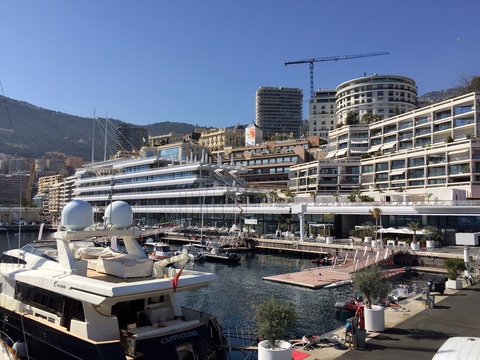 Good Morning Monaco – Tuesday, November 16, 2021
Coronavirus infection rate almost doubles
Eight Monaco residents tested positive for coronavirus on Monday, November 15. Seven were declared fully-recovered.
Orange alert downgraded to yellow
Meteo France issued an orange alert for the Alpes-Maritimes and four other Departments at lunchtime on Monday, with high winds and gusts of up to 100 kmh…
Asian hornets' nest closes Beausoleil playground
The discovery of a nest of Asian hornets next to a children's play area near the Proxi store on ave. Saint-Roman in Beausoleil has resulted in the facility being closed temporarily. 
HE Ms Catherine Fautrier-Rousseau, Monaco's Ambassador to Spain, and Mr Guy Antognelli, Director of the Tourist and Convention Authority, represented the Principality…
Poland will build a wall along the border with Belarus starting in December…
This Week in Monaco November 16-21.
DULY NOTED: Geraint Thomas, the winner of the 2018 Tour de France, whose bike was stolen from outside a cafe in Menton on Sunday, has had his bike returned. A CRS police unit intercepted a youth riding the machine erratically.