From Navarino to Net Zero: British and Greek Partnership on the Oceans from 1821 to the present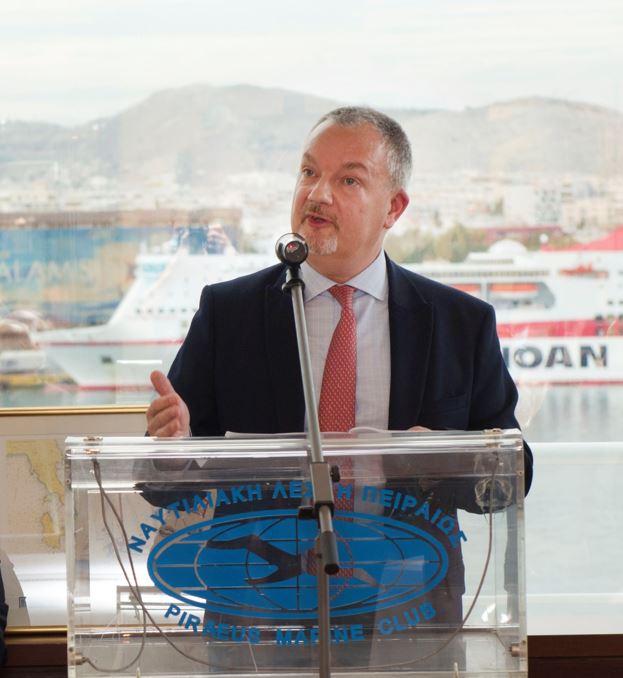 The Piraeus Marine Club enhances its role as a Center for Regional Intelligence for its Membership
On Tuesday, November 23rd, 2021 the Piraeus Marine Club featured a Bicentennial Celebration Luncheon, Honoring the Three Great Powers of 1821 for their contribution to our National Independence.
The Inaugural Event with Guest of Honor His Excellency, The British Ambassador to Greece  Mr Matthew Lodge.
Together with the Professor of International Relations Mr Thanos Veremis, they developed the historical topic Entitled «From Navarino to Net Zero: British and Greek Partnership on the Oceans from 1821 to the present»
The audience had the opportunity to raise questions to H.E. Mr. Matthew Lodge and Mr Thanos Veremis and an engaging discussion ensued.