John Faraclas speaks on Leadership in Shipping
by James Brewer
Motivation, commitment, and teamwork – these were the triple necessities of leadership in shipping and other business sectors. So said John Faraclas of AllAboutShipping on November 23 and 24 2021 in a talk to postgraduate students in classes of Prof Evangelos Markopoulos at the School of Business and Management, Queen Mary University of London.
Welcoming the guest speaker, the distinguished academic said that the class was fortunate to hear "a man of his experience."
John Faraclas began by recording that his family had 700 years in the business of shipping – and delved back even further in his talk to cite Plato's Republic as one of his guiding lights.
The philosophical masterwork dating from 375 BC on fundamental questions including the role of society and the individual and the purpose of education. It was no surprise to hear that The Republic is among topics that will be covered in class by Prof Markopoulos.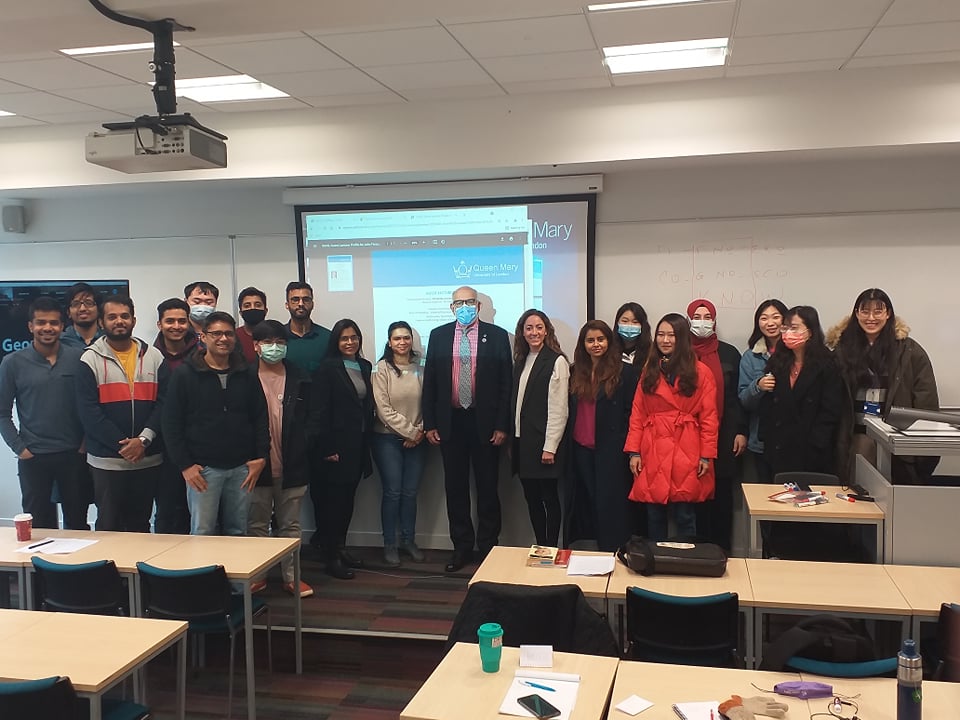 John Faraclas said that he was fortunate to go through his life in hellish situations in many different sectors of shipping and other businesses complementing shipping, and at the end of the day, there was "nothing more satisfying than learning that the training I have provided was used successfully to save some lives and businesses. I have had that amazing experience several times now, and I feel lucky for having found myself in a position to provide that training. It is in this perspective that today I deliver to you these thoughts on Leadership."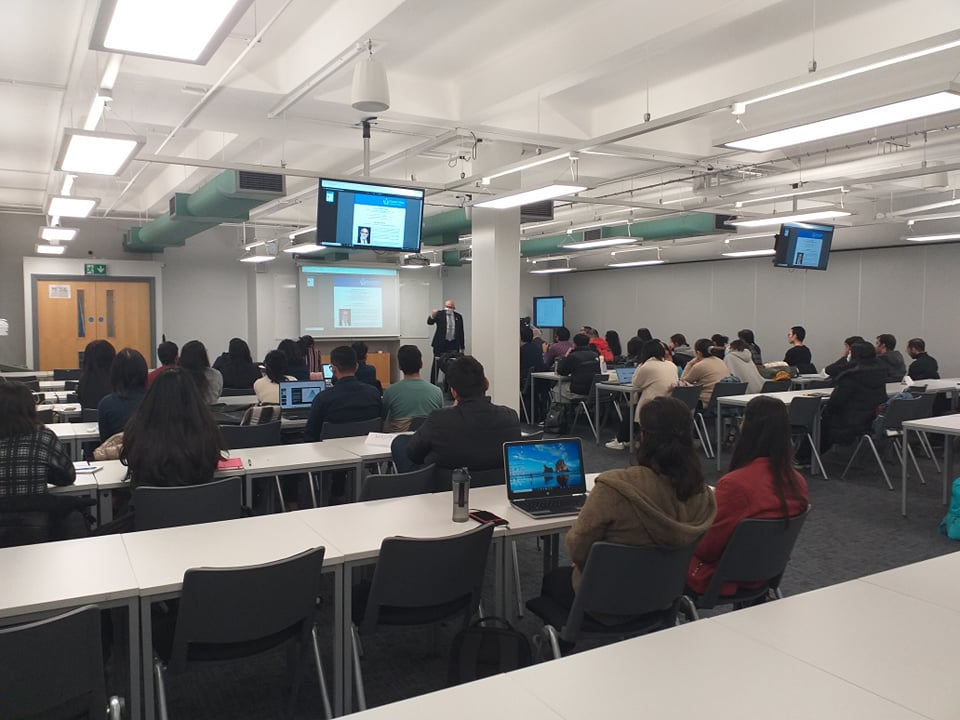 He declared: "Leaders, leaders in any type of everyday life and in all sectors should know how to effectively tackle disasters, in other words events causing widespread destruction and distress. A grave misfortune. A crisis event that goes beyond the ability of an individual, community or society to control or recover from its consequences.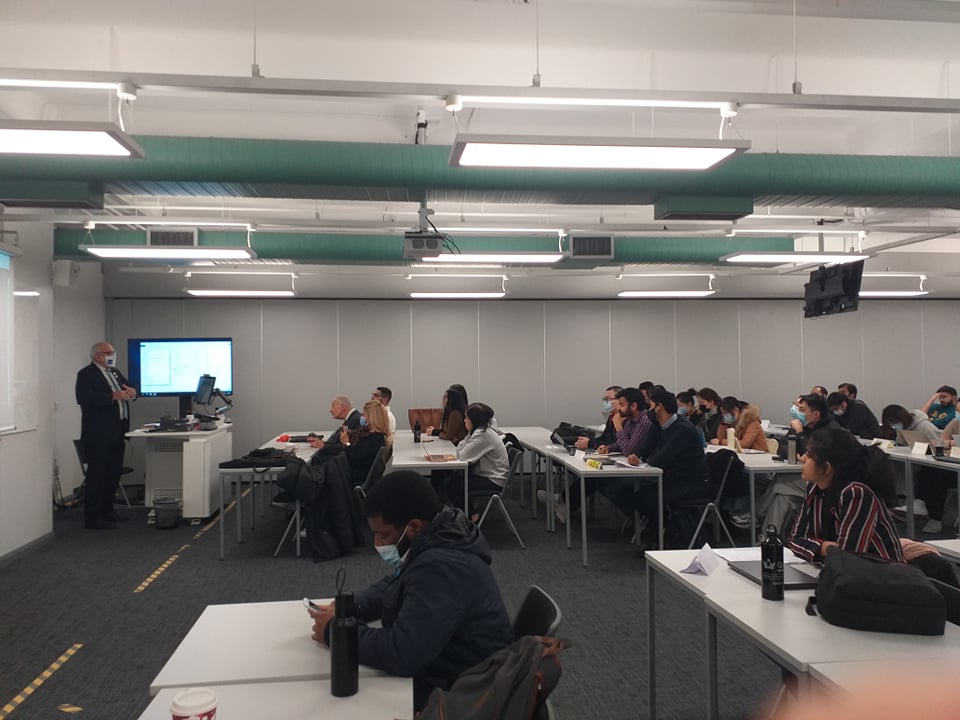 "9/11, Afghanistan, Middle East, the Balkans, EU, Pacific Basin… the Med, tsunamis, migrants, Covid – many threats of SARS, energy disasters, credit crunch and terrorism, to name but a few…"
He assessed war as "the father of all… if you do not destroy you cannot rebuild. This is the pitiful message of history and leaders know this.
"War is good even for the warring ones. Imagine the trade etc and shipping without World War II.
Such might be seen as cynical assumptions but were true.
"Disasters will always happen and preparation as well as responsibility are the key issues for leaders to tackle them: sinking of ships, collisions, fires, pirates, terrorists, bankruptcies you name it…
Unqualified people tackling disasters was our society's main issue. Six million people were demobbed after WWII in this country and the best got top jobs in the City because they were both disciplined and responsible. Marine insurance, banking, ship finance you name it. This is the Square Mile. London is the administrative capital of shipping.
But he warned: "Exploitation – avoid exploitation!" It was necessary to sort out Vested interest, vested personal interest, national interests.
Shipping is a man's world, but women too are coming up, as shown by the foundation in 1974 of the Women's International Shipping and Trading Association, WISTA, which has become a global association with 50 chapters.
He quoted the late Lord Sieff, head of Marks & Spencer, as saying: "Leaders must be seen to be upfront, up to date, up to their job and up early in the morning."
Another key quote: "One machine can do the work of fifty ordinary men. No machine can do the work of one extraordinary man." (Elbert Hubbard 1850 – 1950)
From Oscar Lenious, A well-dressed Gentleman's Pocket Guide: "The Rules which have grown out of tradition should guide rather than govern, and one should beware of creating too studied an effect. IT IS THE WELL-DRESSED MAN WHO IS NOTICED, NEVER HIS CLOTHES !!
"FIT Is Top Priority; an ill-fitted suit is a miserable object, no matter how sumptuous the cloth or correct the style."
Tailors do not talk of style and fit, but of "line" and of "balance", which means the hang of the jacket and the way it moves – effortlessly – with the wearer. Equally, leaders must fit in a company, or a state, and keep the balance. The book Dress for Success. Buy same and you will be astonished on true image and in general how image and detail counts.
For women, he advised the book On Foot by Kathy Vanderlinden, adducing the quotes: "What spirit is so empty and blind, that it cannot recognise the fact that the foot is more noble than the shoe, and skin more beautiful than the garment with which is clothed?" – Michelangelo. " Show me a man with both feet on the ground and I'll show you a man who can't put his pants on (Arthur K. Watson). I have spread my dreams under your feet; tread softly because you tread on my dreams (WB Yeats)
Nay, her FOOT speaks; her wanton spirits look out at every joint and motive of her body (William Shakespeare, Troilus and Cressida).
You cannot put the same shoe on every foot. (Publius Syrus, 42 BCE)
Business Quotations
If you do things well, do them better; be daring, be first, be different, be just. (Anita Roddick 1943-2007) Body Shop founder.
John Faraclas continued with the quote: "Many people dream of success. To me success can only be achieved through repeated failure and introspection. In fact, success represents 1% of your work which results from the 99% that is called failure (Soichiro Honda).
The only place where success comes before work is in the dictionary (Vidal Sassoon).
The secret of business is knowing something that no one knows (Aristotle Onassis 1906 -1975)
DNV chief executive Knut Ørbeck-Nilssen: "Class will have a very strong role in managing all this transformation, because the changes ahead "will require a strong and competent body to provide guidance, as we've done so many times in past centuries."
Today a billion people go hungry in a world where food is plentiful. We face no greater challenge for this millennium. Equally energy to maintain the above and save Planet Ocean from the failure of COP26 in Glasgow…
Mr Faraclas posed the question to the class: "What will happen if we opt for the alternative sources of energy?" His answer: Big Money will Change Hands, adding: " I love Capitalism, but I love Ethical Capitalism."
Effective supply chain management amid an increasingly fierce marketplace was all about creating successful relationships with customers and suppliers. Further, you must make sure of synchronised supply chain technology.
A shipping leader and his chartering department must be aware of geopolitics to be able to fix his vessels intelligently. A leader confronts all the obstacles.
Understanding and promoting leadership – courage, prudence, honesty, and security. With this, students can acquire the proper knowledge to become efficient and effective leaders in their communities, societies, and nations.
His forthcoming book, Black Sea Manoeuvres, would recount his life and that of his family's 700-year heritage, all based in shipping.
Concurring with key remarks by John Faraclas, Prof Markopoulos emphasised the necessity for teamwork, adding: "If you can manage a team on a vessel, you can manage a team anywhere." He declared: "Knowledge – you must have knowledge. There are no excuses."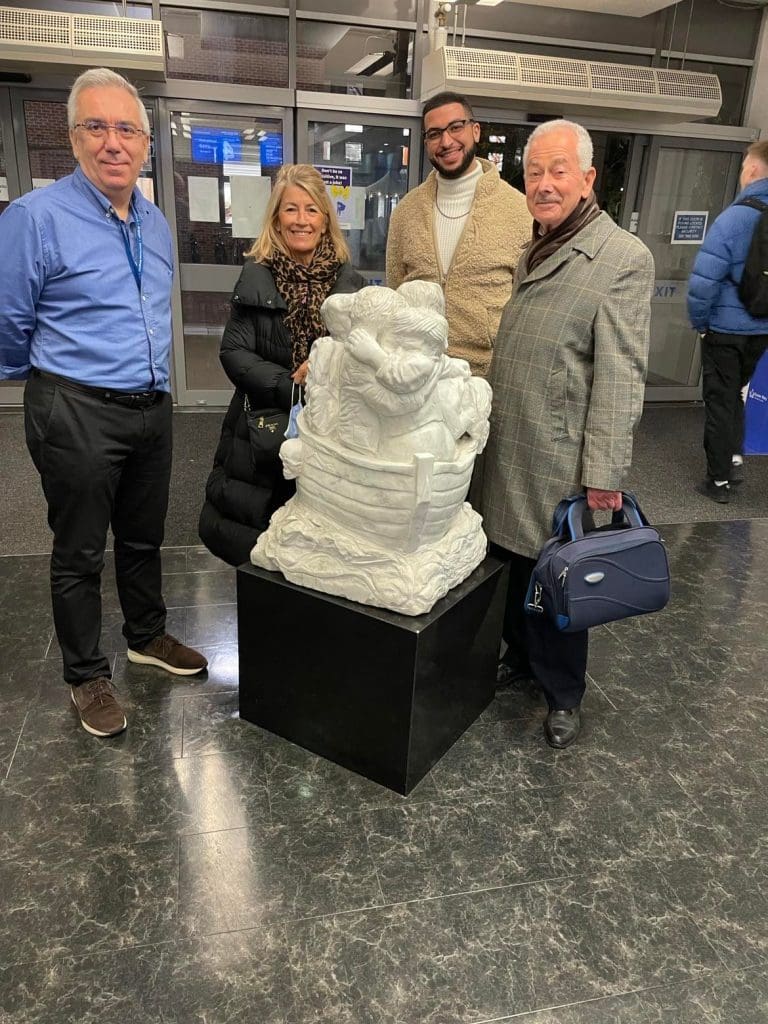 www.allaboutshipping.co.uk