SBM in good position; Prince, children, at screening..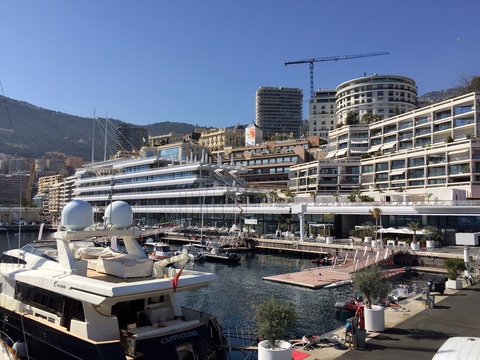 Good Morning Monaco – Friday, December 3, 2021
SBM in good position for recovery – CEO
Jean-Luc Biamonti, CEO of Société des Bains de Mer, said this week that the iconic hotel and casino operator is well-positioned for recovery…
Prince and children at GOGO screening
As part of the celebration of the International Day of the Rights of the Child, the last film by director Pascal Plisson, GOGO, was screened in the Salle des Princes of the Grimaldi Forum on Monday, November 29…
Recoveries outstrip new coronavirus cases
The Government announced that thirty Monaco residents recovered from coronavirus on Thursday, December 2….
F1 rising star set to move to Monaco  Over the last three seasons in Formula 1 with McLaren, British driver Lando Norris has proven himself to be a fighting force on the track, and the 22 year-old now feels that it is time to relocate… 
Monaco not in top ten of most expensive cities  The Principality is number-one worldwide in terms of real estate prices and the density of millionaires, but it is nowhere to be seen in the latest international ranking of the most expensive cities in which to live.
A Quick Look At: Waffles at the Metropole The award-winning Metropole Hotel has recently launched its winter waffle bar that will be open until the end of January.