One resident death on Jan 1; Midnight fire sends 2 to hospital…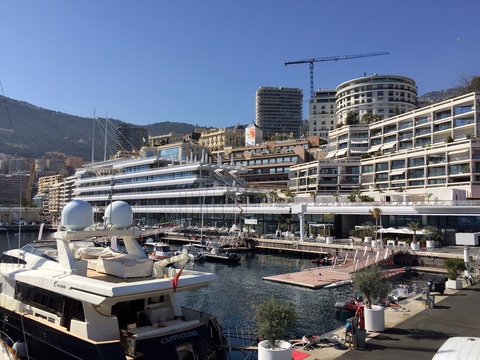 Good Morning Monaco
Monday, January 3, 2022
Sovereign calls for responsibility in face of pandemic
In an address to Monegasques, residents and friends of the Principality, HSH Prince Albert took the opportunity of his annual New Year's Eve address to call on everyone to accept responsibility for their actions in the coming year.
One resident death on January 1, 43 new cases on Sunday
Forty-three Monaco residents tested positive for coronavirus on Sunday, January 2, the same number as on Saturday…
Midnight fire in Monaco Ville sends two to hospital
Just a few minutes after midnight on Saturday, January 1, a fire broke out on the terrace of the Villa Nenette in Monaco Ville. The flames were largely extinguished…
Muted welcome for 2022 in Monaco  There was very little festive spirit to be seen on the streets of the Principality as locals and visitors saw in the new year at midnight on Saturday.
Monaco make it into next round of Coupe de France  AS Monaco were able to proceed to the next round of the Coupe de France after a big 1-3 victory over Ligue 2 side Quevilly-Rouen away, on Sunday, January 2.
DULY NOTED: France's Interior Ministry has said that a massive deployment of police officers has succeeded in reducing the number of vehicles set ablaze across the country on New Year's Eve. This year 'only' 874 vehicles were set alight compared to 1,316 in 2019 in what has become a tradition among disenchanted youths in urban areas. Strasbourg was a particular hotspot.