You're invited to the inaugural Bermuda Risk Summit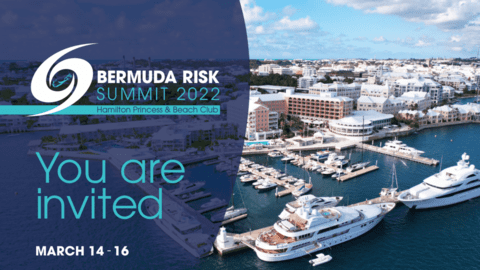 The Bermuda Business Development Agency (BDA), in partnership with the Association of Bermuda Insurers and Reinsurers (ABIR),  is delighted to invite you to join industry leaders at the Bermuda Risk Summit 2022. 
The inaugural Summit will bring key players from the insurance and reinsurance market back together in person, to dialogue and collaborate on cutting edge industry issues and support bilateral discussions ahead of the critical June 2022 renewal season.
Hosted at Hamilton Princess & Beach Club in the heart of Bermuda's business capital, the Summit will feature keynote speakers and panels from Industry C-Suite leaders and experts, to government, regulatory and rating agency principals overseeing markets central to midyear renewals.
Formal Summit proceedings will span breakfast to lunch, facilitating delegates to attend or organise independent meetings, excursions and networking opportunities.
We are ready to be back together, as we continue to solve the worlds greatest risk challenges. There is no better place for it than Bermuda.
If you are interested in learning more about the Bermuda Risk Summit or would like to become a partner, please email bermudarisk@bda.bm.

Connecting Business

The BDA encourages direct investment and helps companies start up, re-locate or expand their operations in our premier jurisdiction. An independent, public-private partnership, we connect you to industry professionals, regulatory officials, and key contacts in the Bermuda government to assist domicile decisions.