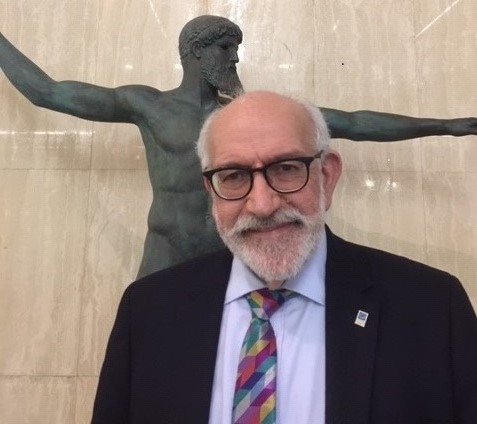 The BDI (Baltic Dry Index) lost 60 points since last Friday the 25h of March as well as the 2,500 points threshold. Brace for Ukraine as the despicable mess continues. Covid's spreading will cause more mess… John Faraclas brief daily recap:
The Capes' BCI lost 153 and now stands at 1,734 losing also the 1,800 points threshold…
Minimal "gains" for the Panamaxes' BPI now at 3,146 – up three points…
Supras' BSI lost the 3,000 points threshold; down 29 at 2,991…
Handies the …quite winner with five points plus, now at 1,787 points.
Mixed feelings with the Wets; the last published BDTI (Dirties) and BCTI (Cleans) stood at 1,141 – up 29 and 930 – minus three points respectively…
The WTI, as these lines are being written stands now at US$ 103.42, down US$ 10.52 since last Friday's US$ 113.90… Terrible figures… Despicable sufferings for billions of households… CAUTION as there is more mess and catastrophe to come. Supposed to be leaders proved morons, or this situ is the business hooligans last act before Oil, Gas, LNG and other fuels are banned; what a scam eh!!! Add the fact that we in the "West" talk with some …heads of states and PM's whom we have opposed for their inhumane governance… Did I hear you say Venezuela?
The Ukrainian chaos might spread geometrically unless we in the West are willing to confront president Putin on a man-to-man basis, like basket-ball all over the court avoiding fouls and getting all the rebounds without a foul; you dead well know what I mean. Pressing all the way!!! Moreover, when we say Sanctions we must mean Sanctions without any exemption whatsoever, otherwise the public will accuse us for inside dealing, correct…?
Unfortunately, although we live with the maxim that "the best argument is to avoid the argument", some clever dicks made it a mess… Shame!!!
Covid spreads again; it is the politician to blame; end of the story. Lifting the measures and protocols these incompetent clan one day will seat in the docks for crimes against humanity.-
On another tone and note, we read about the advances of autonomous ships, emanating from Japan. It will not be so easy; remember this… We do respect technological advancements, but always remember: "Metron Ariston".
What's up with P&O Ferries; lets see the lossers…
All in all a crucial pre-Easter period; Caution as a lot will happen in all fronts…
Have a nice evening and continue to remain on guard from actions emanating from Pirates, Terrorists, Criminals and any Business Hooligans whatsoever wherever you are on Planet Ocean.  Once again a big THANK YOU to all who really care for all humans – Doctors, Nurses, Seafarers, Dockers, Port Authorities et al during this Coronavirus disaster!! We repeat: Do please invest in Hospitals including Equipment, Doctors, Nurses and any useful means to avoid further disasters! Become more disciplined and care for the Environment too. As for the mess in Ukraine, you have not seen anything yet as well as its spread… Lastly: Education and Training for all to be able to tackle these disasters. Let us work collectively together and NOT opt for a fistful of Dollars to restart the already collapsed global economy… which is in red over US$ 350 (three hundredandfifty) trillion…