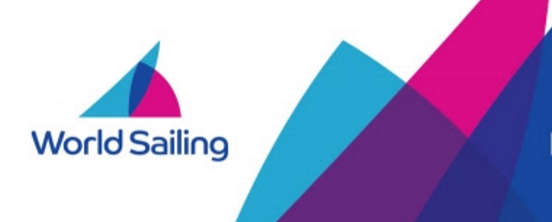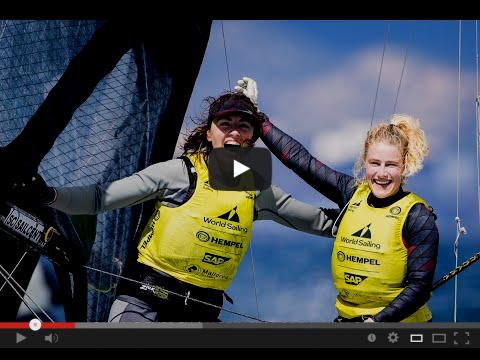 Highlights:

Ruggero Tita and Caterina Banti (ITA) take the overall title as winners of The Trofeo Princesa Sofía Mallorca as well as dominating their Class, the Nacra 17 catamaran
The Trofeo Princesa Sofía Mallorca was the first major international event for Olympic sailing classes since the 2020 Summer Games in Tokyo
Racing concluded today, Saturday, of one of the largest Olympic regattas in the world with more than 1,015 sailors, 779 boats and boards, representing 62 nations
The regatta marked the Hempel World Cup Series debut for four brand-new high-speed foiling events with top speeds of 40 knots (46 mph or 75 km)
9 April 2022, London
NACRA HEROES TITA & BANTI WIN OVERALL IN PALMA

Palma Bay witnessed 10 gold medal winning performances on Saturday 9 April, the concluding day of the Trofeo Sofía Mallorca. With 1,015 competitors, this regatta made for a glorious start to the Hempel Sailing World Cup Circuit of 2022. This week also marked the start of a new Olympic cycle towards Paris 2024, and a vital opportunity for the world's top sailors to make a statement of intent.

With 11 to 15 knot winds from the north-west, the offshore breeze blowing off the Bay of Palma set up the final day for tricky conditions where the sailors would have to keep their wits about them. The regatta was blessed with great wind all week, with all 10 events completing a full schedule of races.

The Trofeo Princesa Sofía Mallorca is unique among major multi-class Olympic regattas in delivering an overall winner. This year's winners are Ruggero Tita and Caterina Banti (ITA) who take the overall title from Palma as well as dominating their division, the Nacra 17 catamaran. The winner is the boat with the lowest average points after dividing the total points in the regatta series by the number of races completed (including any discard). The Italians won nine of their 13 races, convincing overall winners.

Nacra 17: Victory lap for the Olympic Champions

The reigning Nacra Olympic Champions from Italy, Ruggero Tita and Caterina Banti (ITA), started their new campaign in the most dominant form. Winning by 36 points, they have set a new standard for fast upwind performance in the foiling Nacra 17 catamaran, but say they have only just begun. "We won here in Palma in 2018," said Tita after coming ashore from winning the Medal Race. "It feels good to win four years later, at the same point in the Olympic cycle. Also it is great to win overall in the whole regatta." Best of the rest and taking the silver medal were Sinem Kurtbay and Akseli Keskinen (FIN), with John Gimson and Anna Burnet (GBR) in bronze.
© Sailing Energy
Formula Kite Men: De Ramecourt dominates

Reigning World Champion Theo de Ramecourt (FRA) won gold in the Formula Kite Men, the first time the foiling kiteboards have been seen at a Hempel World Cup Series event. Finishing in silver was another Frenchman, Benoit Gomez (FRA), with Connor Bainbridge (GBR) taking bronze.

Theo de Ramecourt said: "I am really happy to win at this first Olympic event for the kitefoils. My overall speed was really, really good compared to the others. I had some good tactics which meant when I made mistakes I could come back. It is good to see the whole French team really killed it here. We are really all pushing it all the time to the next level which is really nice."
© Sailing Energy
Formula Kite Women: Moroz overtakes Nolot

Daniela Moroz (USA) has been playing catch-up all week long but today the reigning World Champion put the hammer down to overtake the yellow jersey of Lauriane Nolot (FRA) who had led for most of the regatta. Ellie Aldridge (GBR) took the bronze.

Moroz commented: "That was one of the most intense finals of my life for sure. It was so hectic. I definitely had my work cut out on the last one because I had a bad start. I just had a good attitude to keep fighting to the end, as in these conditions anything can happen. It is never over. I kept going and took advantage of every shift and came away with a bullet. It means everything to win here, everyone is super excited to be in amongst all the other Olympic sailing classes and to be in this environment."
© Sailing Energy
iQFOiL Men: The Flying Scotsman

Luuc van Opzeeland (NED) went on the attack, using the three-board final to try to grab the gold medal from Andy Brown (GBR). Although the Dutchman bettered the Scotsman as they exited the start line, Brown battled back to take the lead and secure his first victory on the Hempel World Cup Series. Nicolò Renna (ITA) stormed through for silver, relegating van Opzeeland to third place.

Andy Brown said: "The French and Dutch guys were really gunning for me. I like to think I respond well to pressure and I did when I messed up. I got a bit of redemption there. This is a great confidence boost. I want to go to the Olympics and win and so I needed to start winning some time and now it feels good that I have."
© Sailing Energy
iQFOiL Women: Noesmoen sets the standard

Hélène Noesmoen (FRA) had led all week, dominating the regatta through to the final day. With the finals format of the iQFOiL format designed for the possibility of an upset, Pilar Lamadrid (ESP) seized her moment and went on the attack. However, Noesmoen was not to be bettered and kept hold of the gold medal, with Lamadrid taking silver and bronze going to Maja Dziarnowska (POL).

Hélène Noesmoen said: "It is such a nice feeling to come here and win. Today was very intense as the wind was up and down in the one race I had to win. This is another good step for me on the journey to Marseille and the Olympic Games."
© Sailing Energy
ILCA 7: Beckett beats the big names

Michael Beckett (GBR) won gold in the ILCA 7 singlehander to beat some of the heroes of his youth, not least reigning Olympic Champion from Tokyo, Matt Wearn (AUS). Wearn has been on the comeback trail all week after a shocking opening day, and silver was a good recovery for the Australian after languishing in 32nd on day one. Germany's 2020 world champion Philipp Buhl (GER) took the bronze.

Michael Beckett commented: "At one point it looked like I would be last which would not have been good at all. Matt was winning and so would have won the event. It was unbelievably stressful until I crossed the line. I have grown up racing against these Olympic medallists and so I do know exactly how hard it is to beat them because I have never done it before. It feels good."

Matt Wearn said: "Second place at the first event after the Games is good, I am happy. I had a breakage on the first day and it was a bit uphill after that. It is a bit frustrating because if I had had a decent first day then I would have been in the hunt to win, but we still have Hyères next."
© Sailing Energy
ILCA 6: Douglas shows she CAN win

Sarah Douglas (CAN) sailed a victory lap in the ILCA 6 singlehander Medal Race, the Canadian having already secured the gold medal with a day to spare. Hannah Snellgrove (GBR) and Vasileia Karachaliou (GRE) were already assured of medals, it was a matter of who would beat who. The British sailor managed to get ahead of the Greek, and Snellgrove's tight cover on her rival meant she won silver, Karachaliou taking the bronze.

Sarah Douglas said: "I am so happy with the week and the way I sailed. I can't believe it. It is my first podium and my first World Cup win. I am stoked. I was kind of the queen of sixth place over the last quad and I told myself I wanted to stand on the podium on this journey to Paris 2024 and so I am so happy to start off like this."
© Sailing Energy
470 Mixed: Tokyo bronze medallist sets new pace

Jordi Xammar and Nora Brugman (ESP) have won gold at the start of the new era of 470 Mixed competition. Men and women racing together is changing the game but looking at the podium in Palma, experience from the Tokyo 2020 Games seems to have helped. Behind Xammar, the Olympic bronze medallist, was a new Italian duo of Olympians, old friends from Rome Giacomo Ferrari and Bianca Caruso (ITA) who took silver. In bronze were the French team of Kevin Peponnet (Men's World Champion in 2018) and Aloise Retornaz (Women's Olympic bronze medallist from Tokyo 2020). "It's so good to win, and even better to win in Spain," said Xammar, who arrived at the event fresh from skippering Team Spain in the SailGP competition in San Francisco, USA. "Jordi is so great to sail with," said Brugman. "We have made a great start to our campaign and we're loving every moment of sailing together."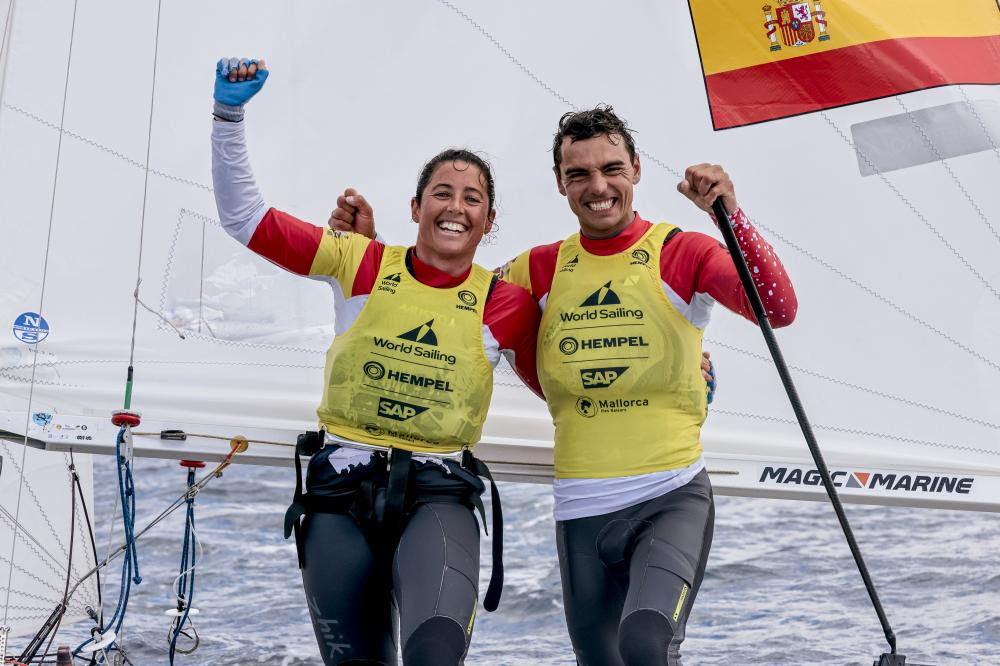 © Sailing Energy
49er Men: French hold off a late charge from USA

After wearing the yellow jerseys all week, Erwan Fischer and Clément Pequin (FRA) won gold in the 49er Men's skiff. However the French were pushed hard in the Medal Race by Ian Barrows and Hans Henken (USA) who finished in silver just three points off the gold. Mikołaj Staniul and Jakub Sztorch (POL) took the bronze. Fischer said: "We made a bit of a mess of our start on port tack, and we had to work hard to come back from that. We're really happy with how we sailed in the Medal Race and all week." Pequin added: "This is our first big regatta sailing together as a team and we're so happy. Winning this Hempel World Cup regatta is the biggest win of our career so far."
© Sailing Energy
49erFX: New Dutch Duo win their first major event

Odile van Aanholt and Annette Duetz (NED) had already done enough to secure 49erFX gold the day with a day in hand. The Medal Race was a battle for silver and bronze, with reigning Olympic Champions Martine Grael and Kahena Kunze (BRA) battling to keep the chasing pack at bay. The points were close behind the Brazilians with Belgium, Italy, Sweden and Denmark all in with a realistic shot at the podium. Grael and Kunze won the Medal Race to secure silver. Isaura Maenhaut and Anouk Geurts (BEL) looked good for the bronze early on, but Jana Germani and Giorgia Bertuzzi recovered from a poor first leg to move up to second by the finish, giving bronze to the Italians by just two points. Van Aanholt commented: "Annette and I are super happy with our regatta this week. We're a new team and we haven't sailed together much but we're going in the right direction." Duetz added: "This has been an amazing week of sailing, actually pretty windy. Palma has really delivered some great conditions."
© Sailing Energy
Next Stop: Amsterdam

Next event in the Hempel World Cup Series is the Allianz Regatta in the Netherlands. The regatta will be situated in two locations near Amsterdam, with the 10 fleets split across Almere and Lelystad. Three-time ILCA 6 Olympic medallist Marit Bouwmeester (NED) is the tournament ambassador. "The Allianz Regatta has been a leading European Olympic sailing event since 1985," said the 2012 Olympic Champion. "We want to continue this ambition at this new location. Of course, we are also proud to have the World Cup status of World Sailing. I won't be racing this year because of my pregnancy, but I'm delighted to be involved as an ambassador for the participants and the fans." The 49erFX World Champion Odile van Aanholt said: "I'm looking forward to racing everyone on my home waters. It's a good area of flat water, quite shifty and gusty, so it will be super-challenging for skiff racing. It will be great fun." The regatta takes place from 31 May to 5 June