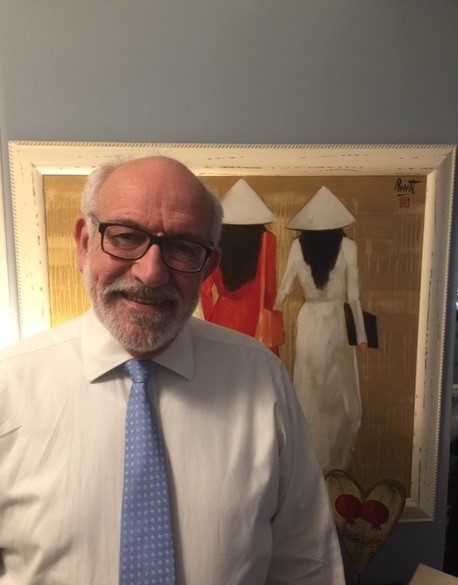 The BDI (Baltic Dry Index) lost 43 points since yesterday, 335 since last week (1,895) and lost also the 1,600 to 1,800 points threshold.
The BDI drops down to 1,540; Wets maintain their "strength", Geopolitics will floor-down Peace all over Planet Ocean whilst Covid remains as defiant as ever… The enigmatic Wets ended both up since yesterday but on a weekly basis an uncomfortable situation remains. The Ukrainian inferno continues and we might see a Chinese premature mess in the Far East following Nancy Pelosi's well planned visit there including Taiwan… Will Beijing play with fire… and Xi Jinping and his team must go back to the drawing board and study again the Book of Change, the famous I Ching before making any further move which will endanger all of us… Turkiye must be expelled from NATO following president Erdogan latest "secretive" meeting with president Putin at Sochi and the various accords agreed…Covid will remain a threat for the foreseeable future unless we let the Medical people tackle same and NOT the Politicians. John Faraclas' daily and weekly recap:
The Capes' BCI was the main loser with 69 points lost since yesterday and now stands at 1,411 points, whilst on a weekly basis 670 points were wiped out – from 2,081 last week, with the 1,500 to 2,000 points threshold lost! Capes remain the most volatile category!
The Panamaxes' loss was comparative minimal with the BPI now reading 1,967 – minus 16 points since yesterday; on a weekly basis the BDI was down 84 points – from 2,051 (29/07)… Noticeable that the 2,000 points threshold has been lost!
Losses for the Supras with the BSI down 47 points at 1,700 and on a weekly basis 271 points being lost since 29/07 when the BSI stood at 1,971 points. Add also the loss of the 1,800 – 1900 points threshold…
The Handies could not escape the downwards mode and the BHSI now reads 1,058 – down 37 points. The weekly losses amounted to 115 points with the 1,100 points threshold lost.
The main characteristic of this week was the triple digit losses, save the Panamaxes. Difficult days ahead given the Geopolitical situation with blinking alarms…
The Wets "maintained" their strength on a daily basis; the last published BDTI (Dirties) and BCTI (Cleans) stood at 1,448 – plus 11 and 1,404 – plus 13 points respectively. On a weekly basis the Dirties were down 18 points – from 1,466 (29/07) and the Cleans were up 41 – from 1,363 (29/07) points respectively. CAUTION!
The Box Trade remains adverse with congestion and low running supply chain, plus many ships in Taiwan – hope nothing happens following Nancy Pelosi's visit there and Chinese drills… In general, a sector to watch out and within allaboutshipping coverage we have quite a few reports on the Container trade worth studying…
Maritime Tourism peaks up with both Cruise ships and Yachts not to mention sailing boats of any kind in the Northern Hemisphere…
Air travel costs remains high and that is a big shame…
The WTI was up US$ 0.47 since yesterday and now stands at US$ 89.01 Same was down US$ 9.61. since last week's (29/07) when it stood at US$ 98.62. CAUTION; we repeat that we don't want to witness a nickel above the US$ 100 and only the US$ 49.99 level / mark is the only acceptable level; end of the story. Fluctuations and volatility might return…
The FTSE was up at 7,439.74 – plus 16.31 points since last week's 7,423.43…
The Dow Jones lost 41.66 since last week's 32,845.13 and now reads 32,803.47… and
The Nikkei was up 374.23 points since last week's 27,801.64 and now reads 28175.87…
The Euro / USDollar stood at 1,0187 from 1,0226 last Friday 29/07. Yet again we warn for CAUTION!
On the Geopolitical front, very briefly on the main issues, please note the following developments:
UKRAINE: Still getting worse and until we see the UN Secretary-General Antonio Guterres raising to the circumstances nothing really will happen, change for the better and leading to Peace. We praise him though oil and gas companies to face special taxes calling it immoral for these energy groups to be profiting from the crisis. The situation might get completely off hand despite some progress done in exporting grains and other foodstuffs. A nuclear disaster might happen either by an act of president Putin or an "accident" in the bombarded Zaporizhzhia nuclear plant, the biggest in Europe, occupied by the Russians in March but still operated by Ukrainian personnel… ill in our view you haven't seen anything. Brace for the inevitable
TURKIYE: Time to expel Turkiye (Turkey) from NATO. This blackmail policy cannot continue, particularly with president Erdogan's and his clan of politicians… Whatever he does on the Ukrainian- Russian front and his siding with president Putin and Iranian president Ebrahim Raisi makes him a persona and country non grata for the EU – Human Rights issues and attacking in anyway the lands of Greece (Eyeing the Eastern Aegean Greek Islands in particular, being also lands / territory of the EU are totally unacceptable!!!! ). Wait to see this coming week 8-14th of August, what he will come up with in the Aegean and East Med / Cyprus. Enough; watch this space!
CHINA: Flexing its muscles following the departure of Nancy Pelosi, the US House Speaker, from Taiwan. Drills of this kind upsetting not just the Taiwanese, but the Japanese also, might lead to an uncontrollable situation. As mentioned in the preamble, Xi Jinping and his team must go back to the drawing board and study again the Book of Change, the famous I Ching before making any further move which will endanger all of us…
UNITED KINGDOM: Ms Truss or Mr Sunak; who will win remains unsure despite Ms Truss's lead and the stars pointing to a female win… A very crucial election in a very difficult local and geopolitical climate. Meantime the Commonwealth Games in Birmingham continue (Day 8) with very good results and surprises.
GREECE: Watch out in Greece some communication issues which led to resignations earlier on today… Remind you that a couple of decades ago in a London Conference on Telecommunications and its safety / security, one of ex-USA president Clinton Telecommunications officers / advisors said holding his mobile: "Guys, this is not a mobile, this is a radio"; I am sure you get the message. By the way, remember the importance of Leadership and Professionalism which we have extensively covered all these years including in Academia; then you can understand the latest issue / incident in Greece. Obviously the Greek opposition MUST shut-up… as there are skeletons in there cupboards… Fairs fair!
AFRICA: Antony Blinken, the US Secretary of State begins a tour in three African States – South Africa, Rwanda and Democratic Republic of Congo to counter his Russian counterpart's recent visit there…
MIDDLE EAST – GAZA STRIP: Mind the latest tensions there. If there is a flair-up, well it will be hell. Israel's zero tolerance modus will apply… and mess will follow.
The last thing is to see the closure of the Suez Canal, being also a combination with other factors. It is our view on the Dire Straits issue – Aden, Bosphorus and the Dardanelles, Gibraltar, Hormuz, Kiel, Malacca, Otranto, Panama, Suez… China will face a mess situation, particulrly if the Suez Canal closes…
AND finally, AUSTRALIA has its first hijab-wearing senator making history with Fatima Paman a 27 year old Afghan Australian, beeing also the youngesdt person in the current parliament.
Still Energy issues, Recession, Inflation and many large scale scandals – including banking and communication ones, will open the Pandoras' Box of Revelations with many more revelations and the shit will hit the fan… It's about time to be more than open on these issues
Covid's resurge and advancing Moneypox will bother us and see what is coming up…if we do not listen to the Medical people.
We maintain the fact that Shipping and Trading will be greatly influenced by all the above Geopolitical and Health factors, so be on guard, as you haven't seen anything yet! AND when we say Sanctions we mean 100 (onehundred) centum Sanctions. Sanctions in its entirety and NOT petty excuses, particularly with energy. Time to use the Alternative Sources of Energy, an issue we raised ever since this medium come on air, and personally since the last millennium!
Continue to enjoy the Summer Break in anyway you can; holiday while you can!
Have a nice evening and weekend but continue to remain on guard from actions emanating from Pirates, Terrorists, Criminals and any Business Hooligans whatsoever wherever you are on Planet Ocean. Once again a big THANK YOU to all who really care for all humans – Doctors, Nurses, Seafarers, Dockers, Port Authorities et al during this Coronavirus disaster!! We repeat: Do please invest in Hospitals including Equipment, Doctors, Nurses and any useful means to avoid further disasters! Become more disciplined and care for the Environment too. As for the mess in Ukraine, you have not seen anything yet as well as its spread… Lastly: Education and Training for all to be able to tackle these disasters. Let us work collectively together and NOT opt for a fistful of Dollars to restart the already collapsed global economy… which is now approaching the US$ 400 (four hundred) trillion debt…
P.S. Imagine if the West sanctions China due to its policy and bulling of Taiwan, and orders the stoppage of building ships there, as well as repairs…
Uploaded: 05 August 2022 08:59 P.M
Updated: 05 August 2022 11:45 P.M