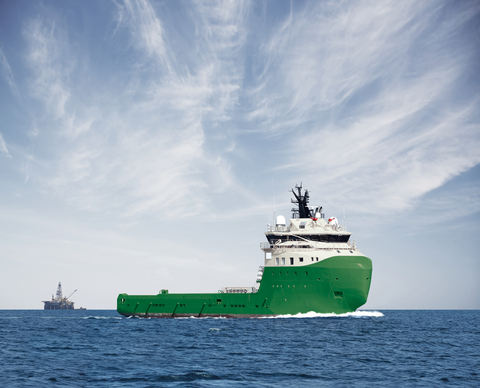 Following recent remarks from the UN Secretary-General imploring the maritime sector to hasten its efforts towards net zero, a prominent marine solutions supplier is highlighting the key role smaller vessels can play in ongoing decarbonisation.
António Guterres made his comments on International Maritime Day – September 29 – encouraging the development of greener technologies to combat predictions that shipping sector emissions are set to grow considerably. With Guterres stressing that solutions developed and deployed this decade will be crucial to the industry hitting Sustainable Development Goals (SDG), marine experts at Alfa Laval are shining a spotlight on how shipping SMEs can play a role in the transition.
"UK Research and Innovation has previously highlighted that the shipping industry is responsible for 2.5% of the world's overall carbon dioxide emissions – an unsurprising figure," explains Tristan Matthews, Head of Marine at Alfa Laval UK & Ireland. "But with 90% of the world's consumables moving by sea and populations continuing to grow, operations cannot be pared down to reduce pollution. Instead, ways of working and operating smarter must be found.
"As such, Secretary-General Guterres is absolutely right to say that research and development will hold the key to decarbonising the sector. But given the industry's vastness, the burden cannot fall on the bigger companies alone – shipping SMEs must review existing equipment in both the short and long-term. This means adjusting operations to suit upcoming sustainability regulations and put themselves on an irreversible path to achieving net zero emissions by 2050, as set down by the International Maritime Organisation (IMO)."
Measures announced by the IMO include the introduction of the Efficiency Existing Ship Index (EEXI) and Carbon Intensity Indicator (CII), demonstrating compliance with emissions standards on or after 1 January 2023. Announced in June 2021, the new legislation has put smaller shipowners under pressure to adopt new practices if they are to continue trading internationally.
According to Tristan, these organisations should ensure they can access equipment testing centre facilities to ensure they remain ahead of any upcoming changes. He said: "Ongoing pressure to decarbonise, combined with the IMO's latest legislation, underline how vessel equipment, design and operation is going to irrevocably change. Yet despite this, the number of people making compliant equipment, let alone offering support or developing new solutions to fit updated parameters, continues to dwindle.
"Given the pressure shipping SMEs are under to adhere to new rules in a compressed timeframe, identifying centres testing new equipment and fuels under controlled environments will become vital. Alfa Laval's own facility in Aalborg, Denmark, for example, has been at the forefront of testing alternative fuels for the marine industry, such as ammonia, and more sustainable bilge water separator, heat exchanger and freshwater generator solutions.
"By working together with organisations able to offer these capabilities and advise on new equipment required on an ongoing partnership basis, all marine operators will be better-placed to adapt in line with Guterres's predictions."
To learn more about the Alfa Laval Test & Training Centre and Alfa Laval's approach to marine decarbonization, please visit: https://www.alfalaval.co.uk/industries/marine-and-transportation/marine/alfa-laval-test-and-training-centre/