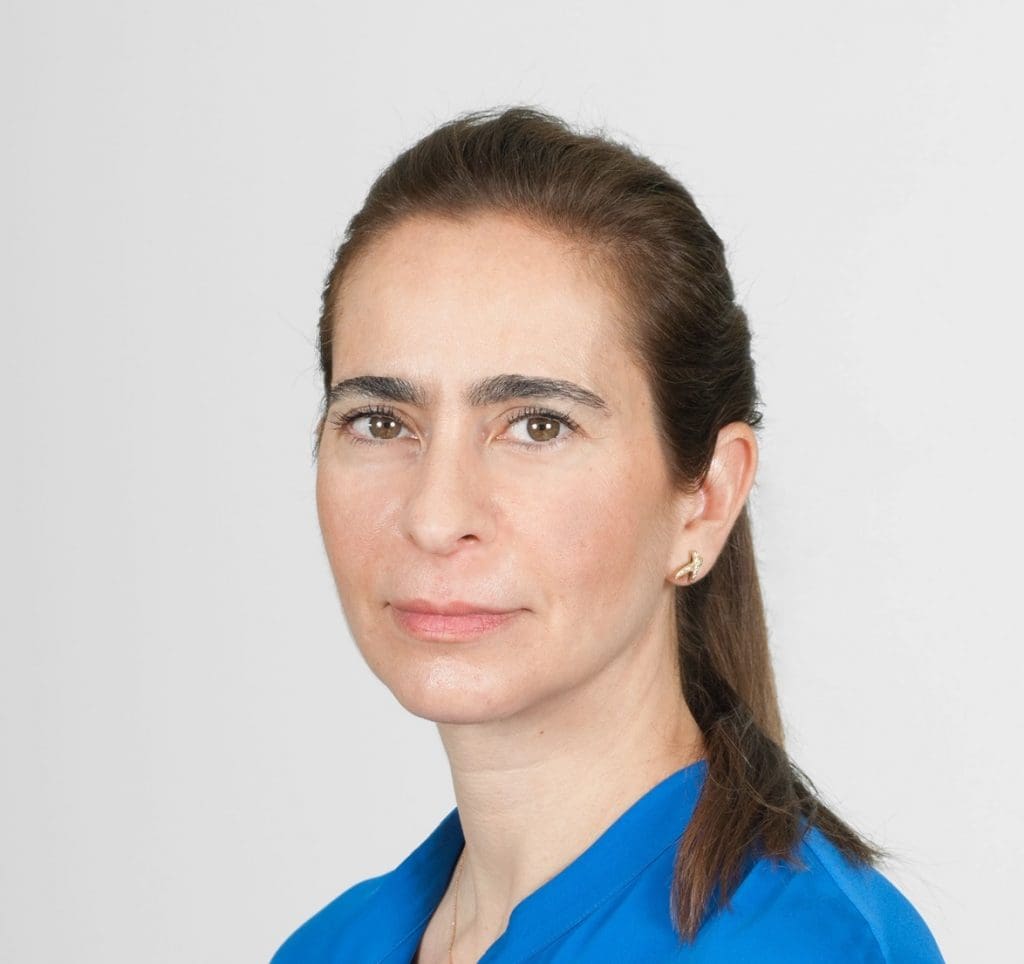 100 Top Women in Shipping by www.allaboutshipping.co.uk for 2022
By Anny Zade
Good evening to the Eastern and good day to the Western hemisphere.
As the business week ends today and pursuant to previous announcements, we are pleased to announce that 100 women out of 1,350 participating, proposed or …otherwise from almost all sectors of the entire Shipping spectrum, shared the Top 100 places – we kept our written promise for only 100 women for the top 100 places.
As in the previous three years, we witnessed a fierce but friendly competition from our sea-maidens emanating from all over Planet Ocean. Central and Latin American voters supported their candidates like no other region… except the United Kingdom and Greece…
Despite the despicable situation we continue to live in as we are in a double recession, despite another anus horribilis given the hidden Coronavirus anathema and its despicable mutations – not to say the irresponsible handling by all, a dangerous geopolitical scene with Ukraine and Russia, Turkey's attitude against its neighbors violating international law and in particular the Law of the Sea, Chinese demands and energy issues – plus strange balloon provocations, uncertain market environment- with a collapsed BDI, valiant and admirable women were once again out there performing service to humankind and …outperforming
A real challenge once again for those working mostly from home tackling business, simultaneously caring and looking after children – some very young – and supporting others in their families whether from on board or ashore…
Many congratulations to all involved, thanks to all who proposed candidates – including when nominating themselves – 55 centum of those taking part in this year's process were men… a ten centum drop from last year.
The two previous winners for 2019, 2020 and 2021 decided not to take part and we respected their wish; we send our appreciation to Dr. Sheppard and Ms Rosberg!
We hope we enlighten you more from last year to get to know them – as many have been modestly very much avoiding publicity…
Here below are the winners and in parenthesis last year's results . Amazing newcomers too and many ups and downs… A bit of a good volatility too… Some retained their previous places more or less…
Once again we very much believe that we can improve a lot of things in possibly the most demanding industry of all, that of Shipping, by pulling together and making diversity a MUST – looks better this year:
1.Semiramis S. Paliou, CEO Diana Shipping Inc., President of HELMEPA, Greece (2)
2.Dr. Marina Papaioannou, Head of the Maritime Academy Hellas, Maritime Service Centre & Advisory at DNV GL Maritime, Greece (3)
3.Sabrina Chao, Wah Kwong Maritime Transport, Hong Kong and President of BIMCO (4)
4.Mia Krogslund Jørgensen, Head of People, Culture and Strategy at HAFNIA, Denmark (0)
5.Katharina Stanzel, Managing Director at Intertanko, London, United Kingdom (7)
6.Elvia Bustavino, lawyer and General Secretary in the Panama Maritime Authority, Panama (9)
7.Mary Carmen Barrios, Senior Vice President for Ports, Terminals and Stevedoring Ops for Europe, Middle East & Africa at Wallenius Wilhelmsen (42)
8.Karen Martin, Commercial Director, London International Shipping Week (LISW) (0)
9.Nicola Good, Journalist and Global Head of Brand & External Relations Marine & Offshore at Lloyd's Register, UK(8)
10.Dr. Helen Thanopoulou, Professor at the University of the Aegean at the Department of Shipping, Trade and Transport, Greece (11)
11.Elpi Petraki, president WISTA Hellas as well as president of WISTA International, Chartering Manager at ENEA Management Inc., II Vice President at EENMA, Greece (12)
12. Dorothea Ioannou, CEO The American P&I Club – the first female for over a century and WISTA Hellas member (44)
13.Katerina A. Mahera, Commercial director in Greece for Q88 (16)
14.Melina Travlos, Head of Neptune Lines Shipping and Managing Enterprises, Head of Neptune Dry and President of the Union of Greek Shipowners – the first female president in over a century (63)
15.Danae Bezantakou, CEO at Navigator Shipping Consultants, Secretary at the International Propeller Club Port of Piraeus, founder YES Forum, and president iforU, Greece (13)
16.Despina Panagiotou – Theodosiou, former WISTA International president and CEO Tototheo Group, Cyprus (14)
17.Captain Helen Peter Davis, a ship's officer, a college lecturer, a solicitor at Hill Dickinson, and WISTA UK BoD member (0)
18.Maria J. Angelikousis, CEO Angelikoussis Group., Greece (20)
19.Lesley Bankes-Hughes, publisher, director of publishing, Petrospot Ltd (Bunkerspot and ship.energy), UK (40)
20.Katerina Raptakis, heading the IT Department of Navios Group of Companies, Greece (0)
21.Elina Souli, lawyer, Deputy Head of the Britannia Piraeus Office and WISTA Hellas Secretary-General (19)
22.Pailette Palaiologou, Vice President, Marine & Offshore Division, Hellenic, Black Sea & Adriatic Zone, Bureau Veritas Hellas A.E., Greece (10)
23.Elena Sendona, Fashion designer and journalist, the heart and soul in fashionality and beyondgreeksalad, hospitality, tourism including maritime tourism, Greece (28)
24.Maria-Christina Ktistakis, CFO Genimar Shipping & Trading S.A. and WISTA Hellas former President (66).
25.Eleni Letoni, Communications, Sales & Marketing Co-ordinator for Greece, Cyprus & Malta, CSR officer at SEEBA Zone, Bureau Veritas Hellas, Piraeus, Greece (29)
26.Jillian Carson-Jackson, ex – President of The Nautical Institute, United Kingdom (23)
27. Maria Karahaliou, PA to GEMA Marine Manager Marine Internal Training Coordinator at Lloyd's Register EMEA, Greece (24)
28. Suzanna P. Laskaridis, Director Lavinia Group, Laskaridis Shipping Co. Ltd. and founder Real Time Graduates, Greece (25)
29. Natalia Margioli, Head of HMC and ICS Piraeus Branch, Greece (27)
30. Anna Vourgos, co-founder Aphentrica Marine Insurance Brokers and former WISTA Cyprus President (17)
31.Philippa Charlton, Chief Marketing Officer of Lloyd's Register and member of the Executive Leadership team, UK (0)
32.Daphne Angelidou, president WISTA Argentina and CEO at Agencia Maritima Intercontinental, Argentina (30)
33.Frances Baskerville, Senior Vice President of CIRM, London, United Kingdom (31);
34.Katerina Skourtanioti, managing director, Venlys Greece (32);
35.Prof. Averil MacDonald, OBE, DSc, DUniv, FRSA Deputy Master of the Worshipful Company of Fuellers and Freelance Diversity and Inclusion Consultant, United Kingdom (33);
36. Ioanna Prokopiou, CEO Sea Traders and founder of Prominence Maritime S.A., Athens, Greece (38)
37. Claudia Ohlmeier, DNV, Head of Section Class Systematics Data and Operation Centre at DNV in Hamburg, former president of WISTA Germany (34);
38. Heidi Heseltine, co-founder of the Diversity Group and Halcyon Recruitement, United Kingdom (48)
39. Susan Terpilowski, OBE, Founder Image Line and former president WISTA UK (36)
40. Dr. Sasha Heriot, Business Development and Portfolio Manager, Wärtsilä Corporation,(37)
41. Helle Hammer, CEFOR, Represents Cefor in external forums such as stakeholder committees in Bureau Veritas, RINA & DNV GL, and as a Board member of the Norwegian Maritime Forum. Chair of the IUMI Policy Forum, and Secretary to the Cefor Technical Forum, Norway (38);
42. Claire N. Tsavliris, Tsavliris Salvage Group (39)
43. Sanjam Sahi Gupta, founder of Maritime SheEO also the director for Sitara Shipping (India) (0)
44.Anna-Maria Monogioudis, Director, Aegean Protective Coatings, Piraeus, Greece and WISTA Hellas former president (41)
45.Nikisha Reagan, Master Freight Broker at NR Swanks Freight Brokerage LLC (0)
46. Sinikka Hartonen, Secretary General of OneSea (0)
47.Kristie Loutsiou, PA to Professor C. Th. Grammenos, Administrator for the Centre for Shipping, Trade and Finance at BAYES Business School (former CASS Business School), United Kingdom (68)
48.Lady Teresa M Stevens, Founder and Director, Guardian Maritime Limited, UK (45)
49.Teresa Peacock, Managing Director Spinnaker Global and WISTA UK (33)
50. Dr. Anne Marie Warris, founder ecoreflect Ltd, United Kingdom (47)
51.Unni Einemo, director of IBIA, IBIA's representative at the IMO (100)
52.Angeliki Frangou, CEO of Navios, Greece (48)
53. Anne H. Steffensen, Director General of the Danish Shipowners Association, Denmark (50)
54.Dorthe Bendtsen, Head of Corporate Services at global marine energy provider KPI OceanConnect (0)
55.Katrina Davis, marine insurance broker at Gallaghers , United Kingdom (90)
56. Greta Bedard, Société des Traversiers du Québec, in Canada (0)
57. Debbi Bonner, founder of j-l-a media in UK (54)
58. Martina Meinders – Michail, managing director at MSM, WISTA Cyprus member(55)
59. Kathy Metcalf, CEO, Chamber of Shipping of America, USA (57)
60. Monica Kohli, GARD (UK) Ltd office and WISTA UK president (58)
61. Patty Apostolopoulou, Lloyd's Register, United Kingdom and HESGB Secretary (59)
62. Natasha Brown, Media and Communications at the IMO, London, United Kingdom (60)
63.Shelagh Ingledow, Lloyd's List Greek Shipping Awards and Greek Shipping Hall of Fame Events secretariat, Greece (100)
64. Sadan Kaptanoglou, Kaptanoglu Shipping Group of Companies, ex-President & Chairperson of the Board, BIMCO, Turkey (62);
65. Zoe Upson, FACT Director of Freight and Commodity Talent, and Founder of WOMEN TOGETHER. (0)
66. Milena Pappas, Commercial Director of Star Bulk Carriers Corp., Greece (0)
67. Camila de Oliveira Diniz, HESGB Events, Brazil (67)
68. Holly Birkett, of Tradewinds News (82)
69. Maria Mavroudi, marine insurance broker and Founder of Searock Marine Insurance Brokers. Founder also of Kallichoron Boutique Hotel, Island of Astypalaia Greece, and former WISTA Hellas BoD Secretary (69)
70. Makiko Toni, Deputy Manager, Cyber Security Team, ClassNK, Japan (70);
71.Eleni Polychronopoulou, ERMA First and the full group of companies owned by them – also President of METIS and HEMEXPO, and Vice Chair of Sea Europe. (70)
72. Isabella Ryckbost, ESPO secretary general, Brussels, Belgium (71)
73. Carleen Lyden Walker, CEO at Morgan Marketing & Communications, IMO Goodwill Maritime Ambassador, NAMEPA, SHIPPINGInsight, WISTA USA (72)
74. Artemis Vamvakopoulou, co-founder/managing partner at Exrovert Business Communications and Posidonia Exhibition Press Office, Greece (73)
75. Olga Jaques, Business Development & Events Manager at Maritime London, UK (74)
76. Sofia Falida, Business Development Manager at Polyeco Group, Greece (75)
77. Maria Papadoyanne, Manager at Seascape Marine & Trading Ltd, WISTA Hellas, Greece (76)
78. Sandra Spears, writer. The heart and mind of The Maritime Advocate (77)
79. Michelle Wise Bockmann, Markets editor at Lloyd's List (78)
80. Sophia Konstantopoulou, Global Head of Marketing & Events at IBIA (International Bunkers Industry Association) in London and founder of GIWA (Greek International Women's Awards) (96)
81. Katerina Fitsiou, director and relationship manager at XRTC Greece and treasurer of the Association of Banking & Shipping Executives of Hellenic Shipping – the only woman in the board and long lasting member, Greece (80)
82. Karin Orsel, Marin Ship Management BV and former WISTA International president, vice president ECSA and BIMCO BoD member representing The Netherlands (84);
83.Evgenia Benavides, Terpel, WISTA Colombia and IBIA (64)
84.Peggy Papastavrou, lawyer at ATHEX Exchange, WISTA Hellas member (98)
85.Gina Panagiotou, lawyer, ESG Manager, responsible for leading its' Environmental, Social and Governance Strategy at the West of England P&I Club, Founder of Oceans Arena, Concept Founder of It's All about Shipping, journalist and WISTA UK Secretary (99)
86. Maria M. Tripolitis, director PMS and Special Secretary at the Chios Marine Club, Greece (91)
87. Olga Bornozis, Managing director at Capital Link, USA (87);
88. Clare Gomes, Strategic Planning & Communications Executive at AMSOL, South Africa and WISTA South Africa President (88)
89.Irene K. Notias, country manager for Sing Fuels, governor of the Propeller Club of Piraeus, founder of Project Connect and Adopt a Ship, Athens, Greece (95)
90. Laia Politou, Attorney-at-Law, Claims and Insurance Manager at Goldenport Shipmanagement, Greece (90);
91. Maria Angelidou, Manager at GAC Greece and former BoD member at WISTA-Hellas, Greece (98)
92.Ida Stier, founder Stier Group, Las Palmas de Gran Canaria, Canary Islands (94)
93.Kira Phoenix K'inan, Glass Artist Photographer, Painter, Environmentalist and Glass Tutor, London, United Kingdom (86)
94.Ana Irene Delgado, Senator in Panama, former Ambassador of Panama in the United Kingdom, Ireland and Iceland and member of Panama's Olympic team in fencing, devoted participant at the annual Davos Forum, Panama; (92)
95.Anna Kaparaki, Lecturer in Maritime Law at John Moores University, Liverpool, and Senior Solicitor at Mackinnons Solicitors LLP, United Kingdom (93)
96. Mia Jensen, Greek director & events manager at Marine Money International (91)
97. Jaqueline Burton, Kongsberg Maritime, Head of Creative Design, chair for the board for SAMS, Sustainable Autonomous Mobility Systems (0)
98. Chrysoula Patrikiou, CEO & Founder of Potentia, Greece (96);
99. Marina Tzoutzouraki, co-founder & CFO at eShipfinance, Athens, Greece; (97)
and 100. Jean Grasso, attorney, partner at Black Rome LLP and WISTA USA board member USA (91).
Congratulations to all winners as well as to all those who took the time to vote for them.
Have a nice weekend with Good Health above all!
Uploaded: 17 Feb 2023 23:59 GMT
Updated: 28 Feb 2023 12:09 GMT