With a dinner with over 200 members and guest participating at the Divani Apollon Palace & Thalasso Hotel's Poseidon Hall, this timely event of INTERCARGO's semi-annual meetings & AGM, is gone to be the talk of the town not just downtown Akti Miaouli, but also in the Square Mile, New York and Singapore to name but a few shipping centers.
Preceding the dinner, INTERCARGO's Technical Committee met from 10:00 to 16:00 hours for only the Technical Committe members as well as for other full member representatives.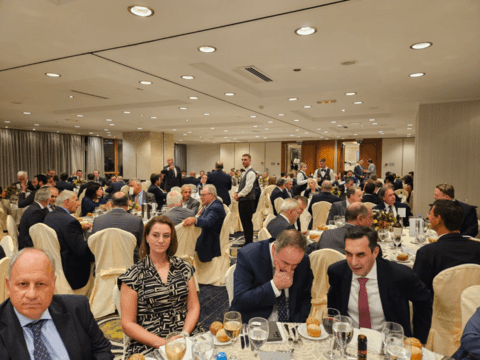 Tomorrow the Conference, with a unique programme is the much awaited event given the main issue, that of the Environment. Watch this space!