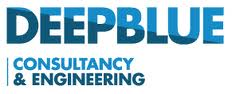 Singapore-based DeepBlue Pte Ltd (DeepBlue) has become an Institute of Marine Engineering, Science and Technology (IMarEST) Marine Affiliate able to draw on the numerous advantages of corporate partnership with IMarEST, the leading professional body for the global marine community.
DeepBlue was established in 2006 and provides solutions and support to the energy and offshore industry through its team of experienced personnel from the subsea, marine and offshore industry. Headquartered in Singapore, it also has Regional Representatives in Houston, Jakarta, Mumbai, and as well as strategic partnerships in Malaysia and an extensive pool of support personnel, partners and support companies throughout the Far-East region.

"We are delighted to welcome DeepBlue as members of our Marine Partners initiative which offers them a package of services, employee engagement, professional development opportunities, networking, technical support and information opportunities, which together provides them with a platform to demonstrate their strong commitment to developing employee skills, " says IMarEST's Chief Executive, David Loosley.
 "Each partner in the scheme, and we now have over 40 globally, has different needs and we develop our partnership arrangements to suit those requirements, and we are looking forward to working closely with DeepBlue to put in place an evolving programme that not only meets, bur surpasses, their requirements. They will be working closely with Jenny Seow, Manager of IMarEST's South East Asia Division in furthering their tailor-made programme."
"It is our pleasure to be affiliated with IMarEST as it gives our company and our employees a fresh link to a set of high quality programs and systems, which will support the employees and the company in its fast expanding and growing pace, " says DeepBue's Managing Director, Yves De Leeneer.
Further information on DeepBlue is available at www.deepblue.sg and on membership of the IMarEST Marine Partners scheme is available at www.imarest.org and from Samantha Carter, Manager, Marine Partners & Exhibitions, IMarEST, Aldgate House, 33 Aldgate High Street, London, EC3N 1EN, UK. Tel: +44 (0)20 7382 2639; Fax: +44 (0)20 7382 2667; Email: marinepartners@imarest.org