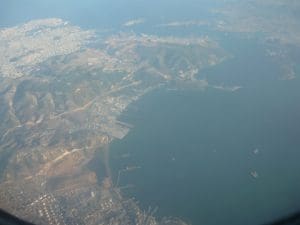 We continue our reporting with the shipyard saga in Greece following governmental announcement/appointment of a coordinator project planner… Indeed the Greeks can do it if the right persons are appointed to do the job!
As you all know, Nicholas Anastasopoulos, former CEO of the Piraeus Port Authority (PPA),  has been appointed by the current coalition's Prime Minister to prepare the saving of the Greek Shipbuilding and Shiprepair sector. It remains to be seen with what plan he can come up to save Greece's heavy industry, the shipyards and shiprepair units – big and small ones.
We will closely keep an eye and follow all developments, but it sounds a bit odd somebody to be appointed and his appointment to be followed by a …thread of news saying he will not be paid for his services…  Either Greek haven't changed or somebody is calling a fast one…
Just to remind you that all that bother's today is the 3, 000 workers, when in the past this flourishing sector had over 20, 000 dockers! Shame! Time will tell.
Moreover we are translating the video tapes where you can all read what John Faraclas' interview on 10th of August with SBC TV was all about, as except for the shipyards saga, the undelivered  submarines, other investments which were heard, the ports and terminals issue, oil exploration, the maritime tourism sector with the cruise industry being on top of the agenda, the future of the Greek flag, the shipowners' possible offshore investments,  etc., etc.-