N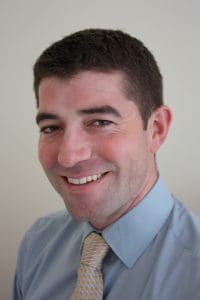 ew York, 3 October 2012:  GL Noble Denton has expanded its Marine Casualty Investigation (MCI) practice in North America by launching operations in Seattle, a primary hub for marine insurance. The new base will allow the company's team of experienced surveyors to meet the growing demand for marine casualty investigations off the West Coast of the US and Canada. Activity in the cruise and offshore energy industries is rapidly developing in the region and GL Noble Denton's local presence will allow them to respond quickly to meet client needs.
GL Noble Denton's MCI practice works with vessel owners, insurers and protection and indemnity (P&I) clubs, to determine the cause and extent of machinery damage, fires, collisions, groundings, salvage operations and other marine incidents around the world. The new Seattle base is the latest addition to the company's growing network of marine casualty investigation units, which operate from many key locations including New York, London, Dubai and Singapore.
Appointed to lead GL Noble Denton's new MCI operations on the North American West Coast is Romen Cross, a highly qualified industry professional with a Masters degree in Engineering from the Naval Postgraduate School and more than a decade of sector experience. Before joining the business, Romen was Port Engineer for a major offshore and towage company specialising in hybrid propulsion technology vessels, where he was responsible for vessel refits and repairs. Prior to this, he was an Assistant Professor at the California Maritime Academy and taught a range of marine engineering technology courses.
John Walker, Vice President for GL Noble Denton's North American Marine Casualty Investigation practice, said: "The opening of a new base in Seattle marks the next step in building our marine casualty investigation services. As Alaskan offshore activity continues to prosper and a burgeoning fishing industry relies on local ports to make repairs, our West Coast clients will benefit from faster incident response times and greater local marine surveying expertise. "GL Noble Denton will offer an unrivalled range of marine causality investigation services to the West Coast through the launch of operations in Seattle, and I am delighted that Romen will be joining the business to help grow our share in this buoyant market."
About GL Noble Denton
GL Noble Denton, part of the GL Group, is a global independent technical advisor to the oil and gas industry. With a presence in over 80 countries, the company applies global best practice in safety, integrity and performance across the lifecycle of its clients' on- and offshore operations.